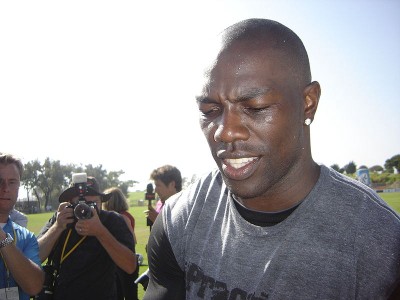 It is saying something, and not something good, that the best programming on VH1 generally features the poreless, marzipan-faced vanity doctor Dr. Drew Pinsky. Pinsky's creepy self-assurance is unpleasant everywhere it appears, but there's a rawness and bleak exhaustion to VH1's Pinskyfied televised celebrity rehab franchise that's occasionally bracing. I write this knowing that the words "televised celebrity rehab franchise" are about as unpleasant as the language gets, and in the understanding that some people's reaction to watching a scabby, furtive Tom Sizemore sweat out the shoulder of a decade-long meth high might be less generous than mine.
Measure the Pinsky-related programming against the network's other reality efforts, though, and it looks brilliant and luminously humane. There's a nonzero chance that VH1's other shows are some sort of elaborate situationist prank — a cruel exercise in the manufacture, branding, re-branding and disposal of pre-ruined celebrities, or something. But there's a far larger chance that the rest of VH1's reality slate — which includes not one but two shows featuring members of the Cincinnati Bengals receiving corps — is just what it looks like: a nasty, cheapjack exercise in abased and abasing hate-fuckery. Bengals wideout Chad Johnson's VH1 program is called "The Ultimate Catch," and it is a competitive dating show seemingly shot, after giving everything a hasty zotz of disinfectant, in Bret Michaels' "Rock of Love" manse. It's terrible and dull and fake. Terrell Owens' reality show is named "The TO Show." It is, as befits its star, stranger, sadder, more interesting and yet somehow also infinitely more difficult to watch.
It's not as strange as it seems that VH1 is programming shows involving hugely successful NFL millionaires alongside tossed-off competitive reality shows pitting defective alcoholic narcissists who once jousted for an opportunity to french Poison's lead singer against other defective alcoholic narcissists who once competed for a similar make-out opportunity with a woman who once actually frenched Flavor Flav. (It's complicated.) There are actually a host of sports-related reality programs on VH1, most of which end in the word "Wives" — "NBA Wives," "NFL Wives," so on — and they are generally racially diverse, extra-fake rips of Bravo's loathsome "Real Housewives" thing. Lots of sloshing, 12-ounce glasses of chardonnay, lots of booze-powered arguments over producer-mandated "lunches" in empty mid-afternoon restaurants, lots of Gruden-grade micro-analysis of confusing interpersonal feuds between well-heeled, spacey-eyed winezillas. If these shows reveal anything, it's that the wife of Lakers forward Matt Barnes is incredibly drunk, and someone should make sure she gets home okay. Owens' show isn't like these, in part because he doesn't appear to drink and isn't married and seemingly doesn't leave his immaculate Los Angeles home very often.
It bears mentioning that the things that set Terrell Owens' VH1 reality show apart from its counterparts do not necessarily make it any better. The network's doofy puppet masters do their best to turn "The TO Show" into something like their other adventures in leering, chuckleheaded artifice — Owens' two female co-stars, poignantly identified as "his best friends and publicists," provide voice-over of what sounds like the minutes from some coke-rushed story meeting. "Today, Terrell is going on a talk show to talk about sex," or "Terrell is accompanying Kita to birthing class." Corny, fake-as-hell stuff underscored with insulting, get-a-load-of-this musical cues. Owens makes a handsome but stunningly awkward leading man, and is patently uncomfortable and seemingly bored in any situation not explicitly related to himself — the slide-whistle sound cues are not necessary, in other words.
That half-vexed discomfort with humans not named Terrell Owens — and, more generally, the way in which Owens comes off like a very physically fit alien — is what makes the real-life TO Show so interesting. Owens is, unexpectedly and not uninspiringly, in the middle of what looks like one of the better seasons of his career at the age of 36, while playing as the nominal second receiver in Cincinnati behind the aforementioned Johnson. In his current iteration, much more so than in his VH1 incarnation, Owens remains pretty fascinating — like Kanye West, Owens' peculiarly melancholic narcissism is so vast and strange and inescapable that it adds unintentional depth to his own proud, titanium-clad shallowness.
In the same way that everything in Kanye's world and work seems to collapse, crushingly, on the vast significance of Kanye — witness how he answers questions about bum-rushing Taylor Swift with the grave portentousness generally associated with clergy — Owens seems fundamentally incapable of understanding a world beyond Terrell Owens. In last week's column, I lumped Owens in with Randy Moss and the sport's other toxic wideouts — receivers who refuse or resist the inherent interconnectedness of football because their attunement to their own virtuosity makes the necessary surrendering of self impossible. I think, to an extent, that I made a mistake in doing that. Owens has indeed wound up in the same place as Moss — a well-compensated, somewhat disreputable itinerancy marked by flashes of transcendent play and transcendent vanity. Where Owens is different, though, is in how out of control he seems. If Moss gives the impression of a vain, dickish man of freakish ability who can't be bothered not to be vain or dickish, Owens comes across as a more desperate case — someone who has not demonstrated an ability to be anything but what he is, and who remains stubbornly puzzled by the world's consistently negative response to that.
Which is not to say that Owens is blameless in his dickery, or that his vanity takes an especially pleasing form. His strange, childish gay-baiting of Jeff Garcia, who threw to him when Owens was at his early-career height in San Francisco, was pretty gross, even as it hinted at the depths of just how weird Owens is — I joked a couple weeks ago in one of those free-association exercises with Jeff Johnson that Owens seemed legitimately unable to come up with a reason why he didn't get the ball 20 times per game besides Garcia being gay, but I wasn't totally joking in that. The not-joke being that Owens had a shortage not only of empathy, but simple understanding. He doesn't get other people, in short, and has consistently shown himself unable to understand that their lives as non-TO beings could matter as much as his.
That pattern of behavior continued. When he was with the Eagles, Owens opted to engage in the hilariously provocative "celebration" of running halfway down the field after scoring a touchdown, in order to spike the ball off the Cowboys logo; few have worked harder for an unsportsmanlike conduct penalty. The recipient of the one bit of generous-seeming touchdown celebration in which Owens has engaged — autographing a ball he'd just caught for a touchdown and handing it up into the stands, back when he was playing for the Cowboys — was later revealed to be the receiver's financial manager. Later in his Dallas tenure, Owens tearfully went public with his suspicion that quarterback Tony Romo and tight end Jason Witten were conspiring to cut him out of the offense by devising plays in a series of secret meetings — an explanation of a simple-enough thing so convoluted that it was basically a 40-minute Donald Sutherland monologue and swishy Kevin Bacon cameo away from being a JFK outtake. The simple-enough thing being something that keeps on happening to Owens, and which he keeps being unable to understand: everywhere he has played, Owens' radical absence of empathy has alienated everyone around him. Moss, at least, is widely beloved by his teammates — it's coaches who can't stand him. Despite having few equals at his job, Owens has few defenders anywhere.
Indeed, despite the best efforts of VH1's noxious string-pullers to make it appear otherwise, Owens appears to have few functioning human relationships of any sort — if there's any person on earth whose best friends might actually be his publicists, Owens appears to be him. In "The TO Show," he rattles around his instant mansion like Charles Foster Kane through his bleak, echoing xanadu, if only Kane had been the type to wear sunglasses around his own home. The show's producers set Owens up with a series of famous cameo-buddies, with whom he has interactions so stilted as to be almost poignant. They set Owens up on dates with beautiful models and actresses and he smiles through them with a look on his face that suggests he'd really rather be somewhere else, maybe doing crunches or being photographed with his shirt off. A vague smile is his default expression on the show, and in his press conferences as well — whether it's the result of media training (big energy!) or an abiding solipsism that delights in the basic experience of hearing its own voice is hard to know.
The question of whether or not Owens is a nice person is immaterial, but, more importantly, somehow beside the point. Owens, for all his public umbrage and despite the vulnerability he revealed in spinning his Dallas conspiracy theory — and in a strange, subsequent might-have-been suicide attempt — generally seems so subsumed by his vanity as to have disappeared within it entirely. There's something alien and vague about anyone living in a world that small and over-curated, and Owens' perfect physique and odd agelessness — he is on track for career bests in receptions and touchdowns in his 15th NFL season, which is not something that generally happens — further that impression. There's something melancholy about it, too — both because Owens seems frustrated that others can't love him as fully as he does himself, and because of the transparent neediness undergirding his epic vanity. But mostly, Owens gives the impression of someone unfinished, doomed to stalk the halls of an elaborate monument to himself that he'll probably never complete.
The Bengals are 2–6, and their notional number one receiver — Johnson, by far the sunnier egomaniac of the two — was so frustrated and obstreperous during the team's Week 9 loss that he was nearly in tears at the end of the game. After that game, Owens remarked that the Bengals were "the best 2–6 team I've ever been on." Owens was coming off a great game — 10 receptions, 141 yards, a pair of touchdowns, the first of which he celebrated with an elaborate mime routine. In his postgame presser, which you can watch here, Owens is immaculate in a fur-lined vest and big sunglasses. He says many of the right things, but the overall impression is jarring — you're observering someone forgetting and remembering and then re-forgetting the rules, someone aching to be alone with himself. Whatever Owens' smile betrays or conceals, wherever it is that he clearly cannot wait to get away to, it seems far prouder and far lonelier than what most of us would identify as reality.
I am not trying to brag, picks-wise, but I am now officially tied with a freaking coin. So what I'm saying is that you should definitely bet all my picks this week. Especially New England/Pittsburgh. I'm really sure about that one. Anyway:
Week 9 (and overall): David Roth: 9–3–1 (62–61–8); Al Toonie The Lucky Canadian Two-Dollar Coin: 5–7–1 (62–61–8)
Sunday, November 14
• Minnesota (-1.5) at Chicago, 1:00 pm — DR: Minnesota; ATTLCTDC: Chicago
• New York Jets (-3) at Cleveland, 1:00 pm — DR: Cleveland; ATTLCTDC: Cleveland
• Carolina at Tampa Bay (-6.5), 1:00 pm — DR: Tampa Bay; ATTLCTDC: Tampa Bay
• Tennessee (-2) at Miami, 1:00 pm — DR: Tennessee; ATTLCTDC: Tennessee
• Cincinnati at Indianapolis (-7), 1:00 pm — DR: Cincinnati; ATTLCTDC: Indianapolis
• Detroit at Buffalo (-3), 1:00 pm — DR: Detroit; ATTLCTDC: Detroit
• Houston at Jacksonville (-1.5), 1:00 pm — DR: Houston; ATTLCTDC: Houston
• Kansas City (-1) at Denver, 4:05 pm — DR: Kansas City; ATTLCTDC: Kansas City
• St. Louis at San Francisco (-6), 4:15 pm — DR: St. Louis; ATTLCTDC: St. Louis
• Dallas at New York Giants (-14), 4:15 pm — DR: New Jersey G; ATTLCTDC: New Jersey G
• Seattle at Arizona (-3), 4:15 pm — DR: Arizona; ATTLCTDC: Seattle
• New England at Pittsburgh (-4.5), 8:20 pm — DR: Pittsburgh; ATTLCTDC: New England
Monday, November 15
• Philadelphia (-3) at Washington, 8:30pm — DR: Philadelphia; ATTLCTDC: Washington
David Roth co-writes the Wall Street Journal's Daily Fix, contributes to the sports blog Can't Stop the Bleeding and has his own little website. And he tweets!