The Demon-Haunted House Of Thuy Le
by Natasha Vargas-Cooper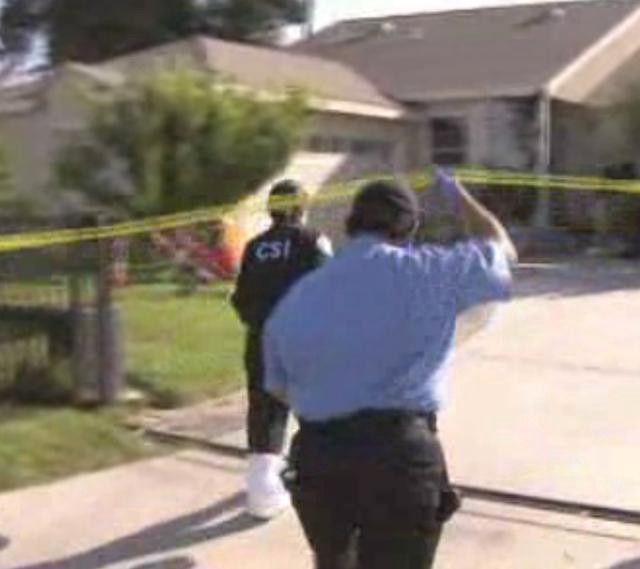 The woman who stabbed her two young daughters called 9–1–1 at six a.m. to tell the dispatcher what she had done. The woman, Thuy Le, who was 38 at the time, had also stabbed herself twelve times and slashed her wrists. Le told the emergency operator that she was at her cousin's house and everybody was alive but that they needed help. When the police arrived at the a boxy gray and white home in Westminster, in Orange County, they found Le's five-year-old daughter Rhiana unconscious, without any color in her face and Jobeth, 3, lying awake on a blood-soaked mattress. Three household kitchen knives and a pair of scissors sat slick with blood in the kitchen's sink.
Le began to wail. Her cousin came onto the bloody scene. "I want Bobby!" Le cried.
A police officer rode with Le in the ambulance to emergency room. He asked why she had tried to kill her children. "I knew something like this was going to happen," she said, weeping softly. "I tried to tell him."
Both her daughters survived, though Rhiana arrived at the hospital in critical condition from having her lung puncture and heart nicked. She was put on life support until she stabilized.
Le's trial for two counts of attempted murder began in Orange County on Monday. Le faces 38 years to life; she is pleading not guilty.
Le's public defender describes what Le experienced as a nervous breakdown. Her mental health had deteriorated in the months leading up to the stabbings in 2009. The breakdown was hastened by the short sale of her house, the death of her grandmother, and the neglect she felt from her long-time live-in boyfriend and father of her children, Robert "Bobby" Greer, a night-shift taxi cab driver. She began to hallucinate and believed demons or ghosts were tormenting her. No longer wanting to suffer, or for her children to suffer, Le acted in desperation and therefore, her defender says, is not guilty of premeditation or malice.
"This is a case about a woman who took extreme measures to get the attention of her boyfriend," prosecuting Deputy District Attorney John Christl argued during opening statements on Monday. "She pleaded with him, begged him" to listen to her problems, Christl told the jury. "She even went as far as to say the children will pay."
Christl, gray-eyed, with a linebacker's build and assurance, dismissed the notion that Le suffered from any mental disorder. Christl said that just a few days before the stabbing, Le went to a local doctor complaining of nausea triggered by the fights with Greer. "She was not diagnosed with any mental disorder," Christl told the jury. The doctor Le visited recommended she see a psychologist and even wrote her a prescription for the antidepressant Lexapro. Le did not take the pills because she didn't want to "get drowsy" while watching the children.
Le, raven haired, squat, wore a peppermint-striped red and white blouse, baggy black pants, and black Keds that barely touched the courtroom's gray carpet. She sat with eyes fix downward through the first two days of testimony. She only moved to sip from a small paper cup.
Greer took the stand for the defense to corroborate his wife's "unstable" and "excessively moody" behavior in the weeks leading up to the stabbing. Greer dressed in a sherbet-colored floral shirt, khakis and sneakers. His prim pencil mustache, dark hair, big sad eyes, big forehead, and tiny lamprey mouth gave him a pitiful Fredo Corleone aura. He spoke softly in a nervous rhythm and with queerly vague responses. Such as:
Public Defender: What was [Le] doing for work in 2009?
Greer: It…was.. a…uh…spa. Massage… I don't recall, um, much, uh, l I know is that it was money in bank, two months before the incident.
And:
"She wanted to go the, um, doctor. I would ask questions. I just remember discussing with the doctor that she had suicidal thoughts while she was getting dressed and the doctor would ask me, you know, how she was doing, and you know, she gave her pills but it was a short time."
Geer and Le lived together in Stockton in 2005, where Greer worked as a real estate appraiser. They lived in a house they could no longer afford and were forced to sell it. Le relocated to Orange County to live closer to her family and Greer followed eight months after. They rented a small house in Garden Grove. Greer worked as a taxi driver and Le worked in a massage parlor. A few weeks before the stabbing in the fall of 2009, Le told Greer that she was being stalked, followed by a gang, that everyone who came into the massage parlor was an undercover cop, and that someone had put a demon curse on their house in Garden Grove. Le begged Greer to look into the history of the house. Maybe it was haunted, Le told Greer. She felt a presence in the house that she did not have the power to confront. Le pleaded for them to move to a different house; Greer dismissed the thought. When Greer worked nights, Le would become so frightened in the house that she would take the girls to her cousin's house to spend the night on a mattress in the living room. On a few nights, Le was able to convince Greer to let the family check into a motel to escape the house.
Le told her cousin that when they first moved into the house in Garden Grove, the inside walls were coated in black paint. And sometimes when Le would walk through the house alone, words would materialize out of the wall, bumpy and hard to the touch.
"I do, uh, recall her being afraid of the house," Greer testified.
Christl wasted no time plowing into Greer on cross-examination: "When you lived in Stockton, weren't you addicted to crystal meth?"
"Um," Greer stammered, his fleshy forehead going pink with blush. "Yes."
"Weren't the police called to your house seven different times in Stockton and at least twice in Orange County?"
"Yes."
One time Le called the police on Greer because he accidentally locked her out while he was high on crystal meth. "All she had to do was ring the doorbell, so to speak," Greer mumbled. "She didn't need to call the police."
Christl asked Greer if Le was paranoid about police coming into the parlor because she was actually committing "illegal activities?"
"Maybe," Greer said, "But she usually did straight massage."
Christl switched into rapid fire.
"Isn't it true that during your relationship she threw a knife at you?"
Yes.
"Hit you across the face?"
Yes.
"Kicked you in the stomach?"
Yes.
"And called your mother a prostitute and whore?"
Greer said that Le phrased it differently to his mother because it was in Vietnamese.
While there was no documented child abuse before the stabbing, Christl confirmed that Greer at one point told police officers who were responding to one of the couple's domestic violence calls that Le "was kind of, like, abusive, to the kids."
Now that the meth issue was on the table, Le's public defender attempted to redirect the matter, asking Greer if the reason why Le left Greer in Stockton was because she wanted to protect her children from Greer's meth addiction.
"Yes."
The public defender asked if Greer had spoken to Le since the stabbing.
No.
Is the relationship ruined, the public defender asked.
Yes.
Greer was dismissed. Since the stabbing in 2009, Greer has maintained has full custody of the couple's two children. He made no eye contact with Le as he hurried out of the courtroom.
After three days of trial, jurors began deliberations yesterday afternoon.
Natasha Vargas-Cooper is a reporter in Los Angeles.