First Reports: Ali Rafie And Revisions Of Fact
by Brendan O'Connor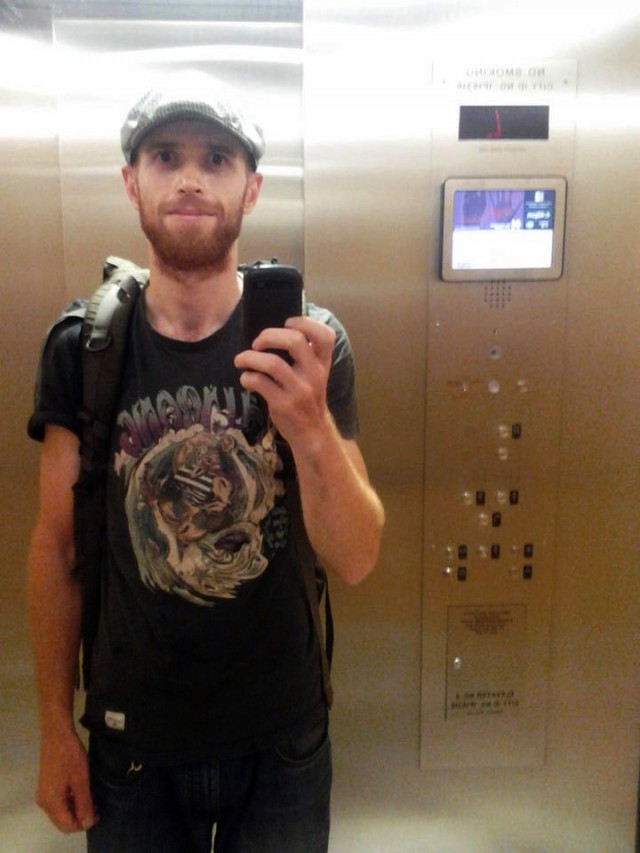 The first reports early last week told the story of a disgruntled young man who had been kicked out of a band called the Yellow Dogs, a band of Iranian expatriates. The man, traumatized by his exile and enraged at his friends, the story went, killed his former bandmates before killing himself.
"Iranian 'murdered bandmates' after group ousted him," read the New York Post headline. "Rafie betrayed his bandmates, stealing money and equipment last year," that story went. "Rafie was kicked out of the group, but on Monday returned with a vengeance." A source told the Post that Rafie shouted, "something like, 'Why did you bring me over here [from Iran] and then throw me out?'" as he gunned his victims down.
The Wall Street Journal identified the shooter as a man named "Raefe Ahkbar," describing him as a former member of either the Yellow Dogs or the Free Keys, or maybe both — kicked out for selling off the band's equipment (maybe).
The New York Times first reported that the shooter was a former member of the Yellow Dogs. The next iteration hedged this claim, paraphrasing Ray Kelly: "The assailant, who was not immediately identified, was believed to be another Iranian-American musician, possibly playing with the Yellow Dogs or another group called the Free Keys," a version of the relevant article from the Times website reads (archived by the Wayback Machine). Their follow-up reporting was remarkable, everything that the first reports were not.
The Associated Press updated its wire story with the note "CORRECTS TO CLARIFY RELATIONSHIP BETWEEN SHOOTER AND VICTIMS." Blog posts from websites from Pitchfork to Gawker demonstrated the confusion that unfolds when reporting outfits stumble. Those sites updated as information changed; BuzzFeed, nine days later, hasn't updated a post that identifies the shooter as someone named "Raefe Akhbar" in its first sentence.
This was not a breaking news story, though there was definitely a correct tabloid impulse to get to it fast. These stories were printed because the NYPD announced the crime: the events had concluded. Many claims initially made about the shooter, his victims, and their relationship — as laid out by the NYPD — were fuzzy or not even accurate.
The name of the shooter was Ali Akbar Mohammadi Rafie. His victims were two brothers, Arash and Soroush Faramazad, and another Iranian musician, Ali Eskandarian. Arash and Soroush were members of the band The Yellow Dogs. Arash was also a founding member of another band, The Free Keys. Ali Rafie had been kicked out of The Free Keys a year-and-a-half ago, in May of 2012.

The Free Keys and the Yellow Dogs have a long-standing relationship, stretching far back before members of either group left Iran. They speak of each other as brothers — as family.
Arash Faramazad, a drummer, founded the Free Keys Trio with Arya Afshar and Pooya Hosseini; he would eventually join his brother Soroush (a.k.a. "Looloosh"), a guitarist, in the Yellow Dogs. Over their years together in Tehran, the bands worked together to create an underground, D.I.Y. music scene. Playing in a rock and roll band is considered "un-Islamic" in Iran; public performances are irregular at best. ("The law has a problem with rock music," is how the band put it to CNN in 2009.) They played shows in soundproofed basements, banging out dancey post-punk anthems before the cops showed up to shut things down.
The Yellow Dogs were eventually featured in a fictionalized "near-documentary" called No One Knows About Persian Cats. In January, 2010, after coming to the U.S. to play at South by Southwest on entertainment visas, the Yellow Dogs stayed and applied for political asylum. By the time they were granted it last year, they had embraced the Brooklyn music scene wholeheartedly — and had been embraced in kind. The Free Keys emigrated to New York in 2011, living for a time with the Yellow Dogs.
A statement from The Yellow Dogs claims that The Free Keys recruited Ali Rafie before coming to New York in December of 2011, after their original bassist's visa application was denied. The Free Keys played their first show in the United States on March 15, 2012. In May, after just three shows, Rafie was asked to leave the band: it was "a result of personal and musical differences."
The bands' manager, Ali Salehezadeh, told the Associated Press, "a very petty conflict" caused both the Free Keys and the Yellow Dogs to sever ties with Rafie completely. No one in the bands saw him again, as far as we know, until the night he shot the Farazmand brothers and Ali Eskandarian.
"This is the story of a loser with delusions of self-grandiose [sic.], a pseudo-religion and a loaded gun," Free Keys founding member Arya Afshar, now in Istanbul, wrote on his Facebook the day after the shooting.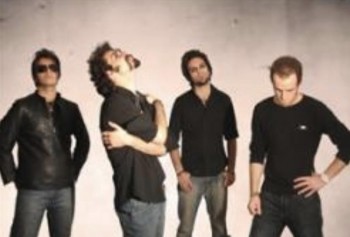 Vandida; Rafie at far right.
Arya left Iran when he was seventeen to avoid Iran's state-mandated military service. In December of 2009, he was living in India with other members of the Free Keys. The trio by this time had expanded to a quintet, adding the services of Aryan ("Anthony") Azarmgin and Ali Rafie. Everyone knew Rafie from the Tehran scene, where he had been a bassist with the metal band Vandida.
"He was a quiet and an all-around unobjectionable kid. I'd be lying if I said I didn't like him," Arya told me over Facebook messages. "Pooya [Hosseini] and Arash [Faramazad] knew him even before I did."
After a year in India, the Free Keys moved to Turkey to apply for visas to come to the United States. After a first failed attempt, everyone except Arya returned to Iran to wait until they could start the application process again.
"By the time everything was in order for a new application, my passport had less than six months left on it, which meant I couldn't apply for the visa until I renewed it," Arya told me. "As a runaway soldier, renewing my passport took ages, by which time everyone was already in New York."
"Once there, the guys sought asylum, so there was no visa renewal process for them, and subsequently, no such ongoing application for me to join, as entertainer visas aren't granted to individuals but the whole band."
Arya enrolled at Istanbul's Bilgi University in order to gain resident status, studying music and planning to join his friends in New York.
These young musicians saw America as a means to an end, somewhere to play the kind of music they wanted to play without getting hassled for it, with the hope to share that music with people who wouldn't get hassled for listening to it. "America has always been a stepping stone for us, a platform to flourish," Arya wrote. Not so for Ali Rafie.
"America changed him," Arya wrote. "He was suddenly using American phrases in the middle of Farsi dialogue, as if English was hacked into his brain. He acted like he was superior to everyone, giving life advice. Everyone in New York were pussies and hipsters, all the Iranians were wannabes, and everyone in the house were selfish and 'just playing music for the pussy.'"
The last time Arya spoke to Ali, he told me, was via Skype around the time he was kicked out of the Free Keys. Ali told Arya that he'd broken his leg while working as a bike messenger, and that the other Iranians had turned on him. Arya confronted his friends, who then informed him that Ali hadn't broken anything at all but was playing up a minor injury. "He was basically mooching off everybody, not paying rent, and stealing cash," Arya said he was told.
Ali's visa expired in May, 2012, and that same month he was kicked out of his band and his house. "I lost touch with Ali after our last Skype, and paid no attention to his constant rants and conspiracy theory shares on Facebook," Arya wrote.
"From what I know, he'd been threatening Aryan and Pooya lately, and talking about suicide the past two months, but never directly with me," he wrote. The Times reported that Rafie had attempted suicide by swallowing a number of pills less than a month before the shooting.
Lonely and broke, he sat in his apartment in Ridgewood. The Yellow Dogs and their expat rock and roll paradise was just a few stops away on the L train.
Brendan O'Connor is a writer in New York.