Some Things To Do In State Capitals
by Elisabeth Donnelly
America's state capitals occupy a funny place in our vaunted history. Some end up deemed capital thanks to industry, some due to location in the exact center of the state, many are essentially a one-horse town where its government or nothing, and some have managed the tricky one-two punch of becoming both the state capital and the unofficial tourist and/or cool capital of the state. But towns like Boston and Austin are more the exception than the rule. Yet even in the most remote corners of a state's government, there can be things to do and vibes to feel. Here's a sampling.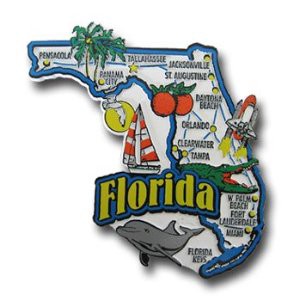 Tallahassee, Florida's genteel pleasures include The Knott House Museum, a historic house built in 1843. In 1928, then-State Treasurer William Knott and his wife Luella (an obscure poet, her publications incuded Love Life Poems: Boston Company 1911) moved in, and the poetess outfitted the house in Victorian-era furniture. She wrote poems about her favorite pieces and used satin ribbon to tie the poems to each piece. Luella on her mirror: "Look at me and don't be rude. Smile your best and tip your hat; Though of course, I know you're thinking: Heavens! Do I look like that?" Thanks to Luella and her poetry, the edifice is nicknamed "The House that Rhymes."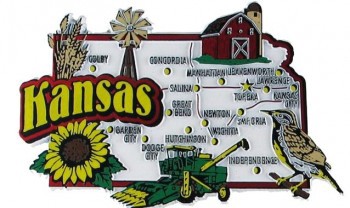 There's an irresistible video of artist Ron Lessman wearing a t-shirt that says "you say psycho like it's a bad thing," explaining the inspiration for Topeka, Kansas' Truckhenge: "Nebraska has Carhenge, Texas got Cadillac Road, well Kansas needed something." He started Truckhenge in tribute to those works of art, and also as a response to the local officials of Shawnee County. According to Lessman, the local bureaucracy told him that he needed to pick up the trucks — rusted models from the 40s and 50s — and he responded by literally picking up the trucks and turning them into sculptures. Sticking up in the air, the trucks are like billboards, with slogans like "Rise up" and "Freedum isn't lost." Lessman's other art, sculptures made of recyclable materials like a "Beer Bottle Tree" and a "Beer Bottle Wall" dot his property. A catfish farm, nature sanctuary and a grassroots folk art exhibit, Truckhenge is open to visitors and has, at points, even held the odd music festival. The music, is, of course, the genre referred to as "metal."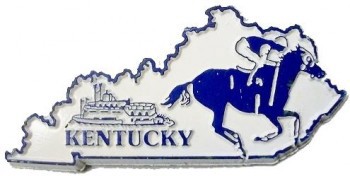 The Buffalo Trace Whiskey Distillery is SyFy's Ghost Hunters-approved, as they spent a recent episode running around the distillery's halls, trying to hear the footsteps of former Tracer Colonel Albert Bacon Blanton, who presided over the Distillery through Prohibition. Capitalizing on this exposure, Buffalo Trace had added Ghost Tours along with their tours on the distillery's history and behind the scenes scoop on bourbon making. Named after the clearing caused by a herd of buffalo buffaloing (and located right in the middle of Kentucky's famed Bourbon Trail), the Distillery has been producing spirits in some form since 1787, so there's a lot of potential for ghosts over its 119 acres and 114 buildings. The most paranormal activity is said to be located in the hilltop Stony Point Mansion, where Blanton's footsteps can be heard, an icy chill can be felt, and the humming and singing of his late housekeeper echoes through the halls. Once you've been thoroughly spooked by the Distillery's spirits, you'll have the chance to take it down a notch with spirits of your own — a complimentary glass of bourbon.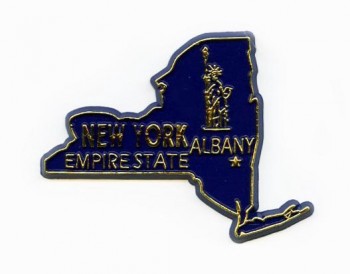 As writer and prolific Albany chronicler William Kennedy wrote, "Albany is a state of mind." The best way to get the idea of what that state of mind is comes from exploring Nelson Rockefeller's Empire State Plaza. A fortress-like granite-and-marble example of Brutalist architecture, the Empire State Plaza has five towers, one large one and four smaller brothers pierce the air while an ovoid-shaped spaceship — nicknamed The Egg — straddles two legs of cement on the right side. A 98-acre concourse that's 1/4th of a mile long, the Empire State Plaza houses state offices, reflecting pools, the State Museum, Library and Archives, a theater, a parking center, fountains, a skating rink, and an "underground city" that includes a McDonald's. There is also a killer art collection straight from Rockefeller's own acquisitions — a Jackson Pollock in Corning Tower is just one of the treasures, nearby a lonely Mark Rothko at the end of a windowless hall&mash;on display throughout the government. But it's Albany's unique skyline that lingers, and The Egg is the standout building, as it's unclear whetherit's a spaceship for aliens or a feminine riposte to phallic architecture. There's so much history in Albany, but its signature buildings are a vision of the future imagined in 1962.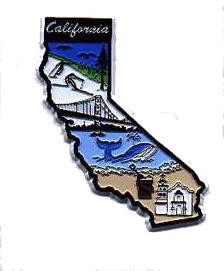 Perhaps Sacramento is best described by its native daughter, Joan Didion: "… paralyzed by a past no longer relevant." But you can certainly catch on to some of Didion's singular melancholy and detachment by delving into the depths of Sacramento's offerings. A town that reached its apex during the Gold Rush, Sacramento was the end point for the Pony Express and the starting point for the gold-dusted pilgrims of the west coast, and its offerings include the historic buildings and tourist trappings of the Old Sacramento district, the history of western railroads at the California Railroad Museum, and a frontier reconstruction that the Donner Party was aiming for and the lynchpin of the Gold Rush called Sutter's Fort, established by a Swiss settler named Johannes Sutter. But the gold wasn't at Sutter's Fort, exactly — it was up in the Sierra Nevada hills, at Sutter's Mill, and when Sutter's employee James Marshall found flakes of gold at the sawmill, a California story began in earnest. And poor Sutter lost all of his workers to the goldfields.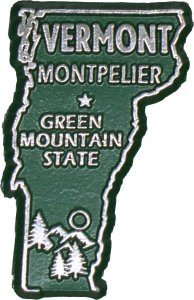 Montpelier, Vermont is the smallest state capital (pop. 8,000), and has no McDonald's franchises. Most of the industry stems from neighboring Barre, VT, the self-proclaimed "granite center of the world." The Rock of Ages Quarry in Barre, established in 1885, is both the largest working granite quarry in the world and a tourist playground devoted to granite. The Quarry has every possible permutation of family fun available — get vertigo from checking out the nearly 600 foot drop while touring the active quarry, bowl on the world's only granite outdoor bowling lane, and, well, take a gun and sandblast yourself your very own design on a piece of granite. The website may describe the rush of making something best (and in tones echoing nearby New Hampshire's live free or die ethos): "feel the pulsing, rushing throb of abrasive [s]and air as you sandblast your very own stone souvenir gift… take home something you crafted with your own two hands."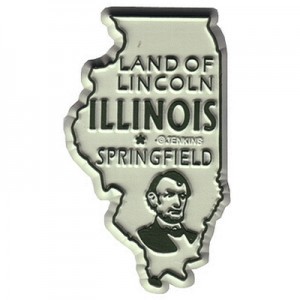 Route 66 and the Abraham Lincoln tourist industry sit side-by-side in Lincoln, Illinois, a 34-mile drive from Springfield. For the kitsch-inclined, Shea's Gas Station Museum offers up a history of the gas station, Ace Sign Company gives private tours showcasing the vintage neon signs of Springfield, and then there's the Cozy Dog Drive In, where the corn dog on a stick was invented in 1946. For the honest Abe fans, there's the Abe Lincoln Presidential Library and Museum, Lincoln's Tomb, Lincoln-Herndon Law Offices, Lincoln Depot, Lincoln Home, and Lincoln Memorial Gardens. But let's be honest: do you want to check out where Abe Lincoln practiced law, or do you want to learn fun facts about how gas stations (and the price of gas) have evolved from a D-day veteran like the veritable Shea's owner Bill Shea, a man who's been the gas business since 1946? At Ace Sign Co., you can check out a 50s-era paint-on-glass sign for Springfield's Cozy Dogs and then end the day at The Cozy Dog, learning about the history of the hot dog on a stick — originally called "Crusty Curs" — which will cost you a whopping $1.95 per dog.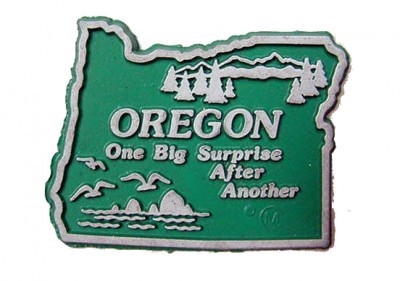 After observing that there was very little family fun to be had in Salem, Oregon, Roger Tofte took matters into his own hands. Starting construction in 1964 on nights and weekends, the draftsman and artist for the Oregon State Highway department opened The Enchanted Forest in 1971 on twenty acres of land purchased for four thousand dollars. The park was a success from the start, featuring Tofte's handmade attractions in Storybrook Lane (Alice in Wonderland's rabbit hole, the Old Lady who lived in a Shoe) and over the years, the park expanded with a Western Town, a Haunted House, and rides like The Big Timber Log Ride, the "biggest log ride in the Northwest." One of the stars of Twilight was spotted on the Challenge of Mondor, a slow-moving trackless ride where the cars are guided by sensors that requires shooting at targets to save the land from the evil king. There's a comedy theater (run by Tofte's daughter, Susan), a Fantasy Fountains Water-Light show, and a place called The Dwarf Mine, a cavern with a day-glo waterfall. The Enchanted Forest celebrated its fortieth birthday last year, and the now-octogenarian Tofte is still the mad scientist of sweetly hand-made amusement parks. Best of all, it's a whopping $10.25 for a full-grown adult to get in.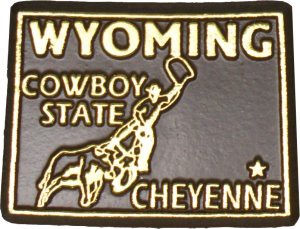 Started in 1983, with a website straight from 1993, the Cheyenne Gunslingers light up Cheyenne, Wyoming in the summer with Old West Historical reenactments. Basically, they dress up as old-timey cowboys, keeping the legend of shooters like Buffalo Bill and Wyatt Earp alive with western-themed skits and fake shootouts that feature "no cussin'." Taking over a little corner of downtown Cheyenne and calling it Gunslinger Square, the hams battle it out with white hats versus corrupt judges, jailbreaks and shootouts, and they're around throughout June and July, ending during Cheyenne's yearly Frontier Days Festival.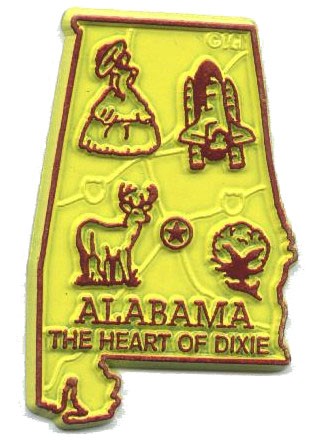 The 1952 baby blue Cadillac that Hank Williams died in is the centerpiece of The Hank Williams Museum in Montgomery, Alabama. A native Alabamian, Williams grew up in Montgomery, and ended up returning there after his separation from his wife in 1952. In the interim, he became the first superstar of country music, writing over 225 songs over his five year career, many of them stone-cold classics like "Your Cheating Heart," "Hey Good Lookin'," and "Cold Cold Heart," among others. The Hank Williams Museum bills itself as the "most complete collection of Hank Williams memorabilia," and it is the dream realized of one Cecil Jackson, a Williams fan who treasured his run-ins with the star — Williams bought him a coke at the local gas station when he was eight years old, and Jackson returned the favor, rotating and balancing the tires on Williams' fated Cadillac the week before he passed away. The Museum is managed by Beth Petty, Jackson's daughter, and it features Williams' Cadillac, thirteen of Williams' suits, including the Nudie suit he was wearing when he died, custom-made cowboy boots, colorful neckties, and countless other ephemera from Williams' short, legendary life.