After 650,000 Page Views, CNN Decides Atheist Mom Is Okay After All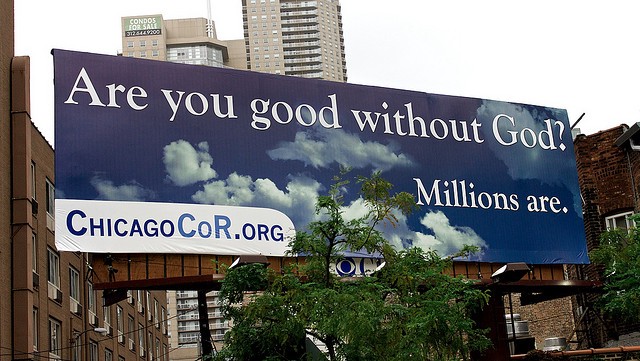 An atheist mom's blog post on CNN.com was so controversial — imagine being a mother and not teaching your child to worship Jesus — that editors nearly removed the offending material. But the Texas mom's reasons for raising her Texan child without religion "struck a chord," meaning it went viral on the Internet. Some 650,000 page views later, there was a change of heart at CNN.com. Maybe an atheist mom should be allowed to keep her child, after all.
This week, she gained a whole new audience and the reassurance that she's not alone. Her essay on CNN iReport, "Why I Raise My Children Without God," drew 650,000 page views, the second highest for an iReport, and the most comments of any submission on the citizen journalism platform.
"Citizen journalism" means "content created for free, by a publisher's own audience." It is nothing less than a media miracle.
Photo by Eric Ingrum.