The Best Of The New York Times' Pug Journalism
The Best Of The New York Times' Pug Journalism
by Ali Pechman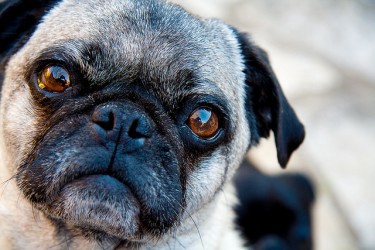 Meet the best fodder for New York Times style pieces for a hundred years plus: the pug.
10. "Cyrano the Pug Has Gout: It is the Result of High Living, as in the Human Family, Says the Doctor– Canine Tooth Filling" (June 18, 1899)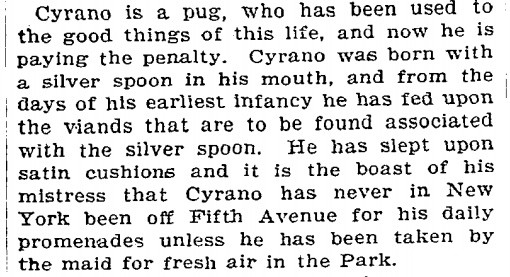 9. Story From Romney's Past Prompts Protest at Dog Show" (Feb. 14, 2012)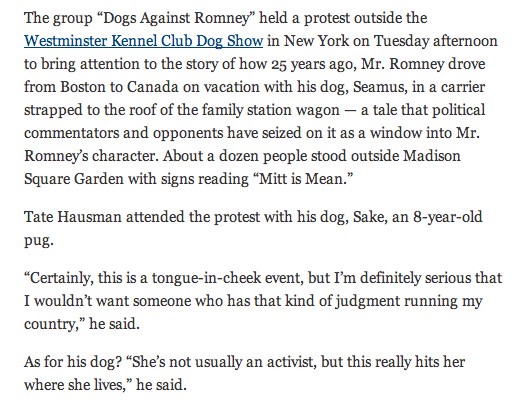 8. "Raw Food for Dogs: A Risk or a Cure-All?" (Feb. 15, 2012)

7. "Mr. Morgan's Pug Found" (Oct. 26, 1884)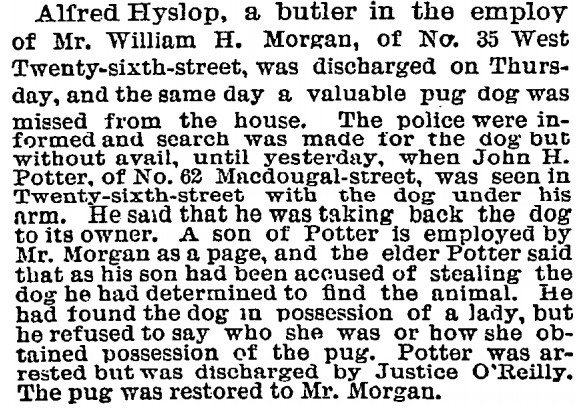 6. "Pug-ness, Tiger-ness, Whatever" (Oct. 10, 2003)

5. "Joint Replacements Keep Dogs in the Running" (Jan. 16, 2011)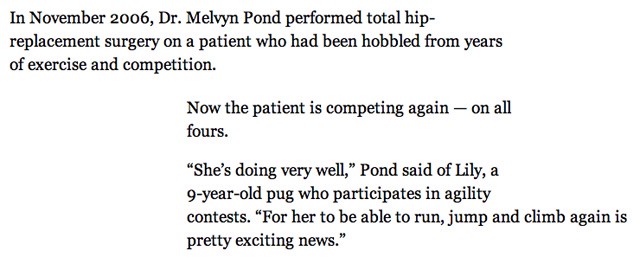 4. "On This Walk, the Pug Is Top Dog" (Nov. 13, 2005)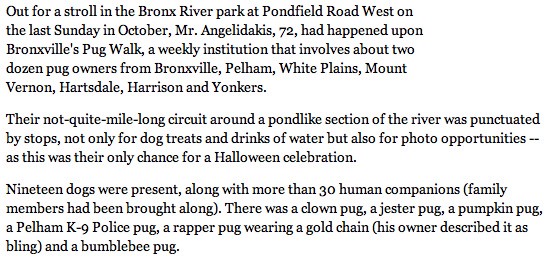 3. "From Royalty's Best Friend to Collectors' Favorite" (Feb, 8, 1998)

2. "Banned by Many Airlines, These Bulldogs Fly Private" (Oct. 6, 2011)

1. "While the Pugs Eat the Caviar, Owners Bond" (June 1, 1997)

Ali Pechman lives in Manhattan and is on the editorial staff at ARTnews. She writes about art here and tweets here. Photo by Jon Clegg.