12 Things Currently Being Sold On eBay Because They Kinda Look Like Jesus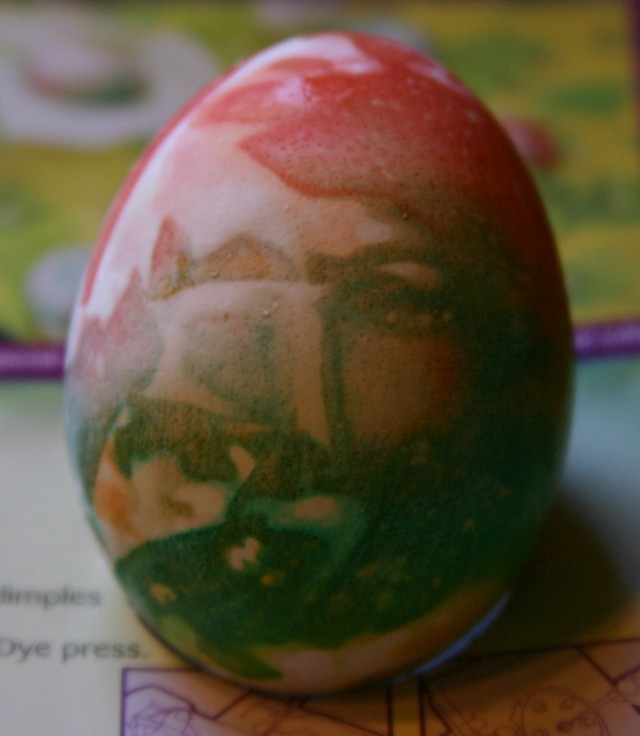 Description: "My 5 year old created this egg using a Tie Dye Egg kit. This is better than the Jesus grilled cheese, better than the Jesus cheeto, and definitely better than the George Washington chicken nugget. And I'm sure that a 5 year old girl in the Midwest could use a little more money in her college account. Sale is final."
Starting Bid: None, although there is a "reserve" that is not specified.
Current Bid: $.99, which is not yet enough to reach said reserve.
Item Location: Mason, MI
Jesus Blesses World "Tostitos Corn Chip Anomaly"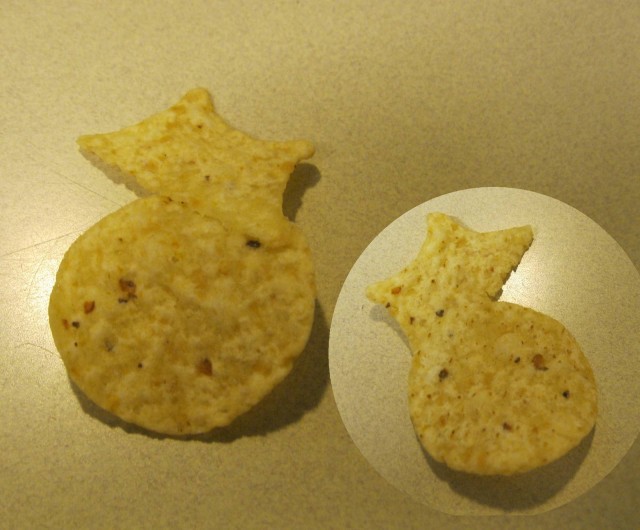 Description: "My wife and I had just asked for blessings, opened the bag of Tostitos and saw this chip fused to a separate piece. The smaller piece was obviously a piece of the larger sheet from which the chips were cut. My wife exclaimed, 'that looks like Jesus in a robe with outstreched arms blessing the world.' It is classified as used only bacause it is not sealed in the original bag. This has been my favorite chip for years and it is the first fusion I've seen yet."
Starting Bid: $0.99
Current Bid: $0
Item Location: Woodstock, GA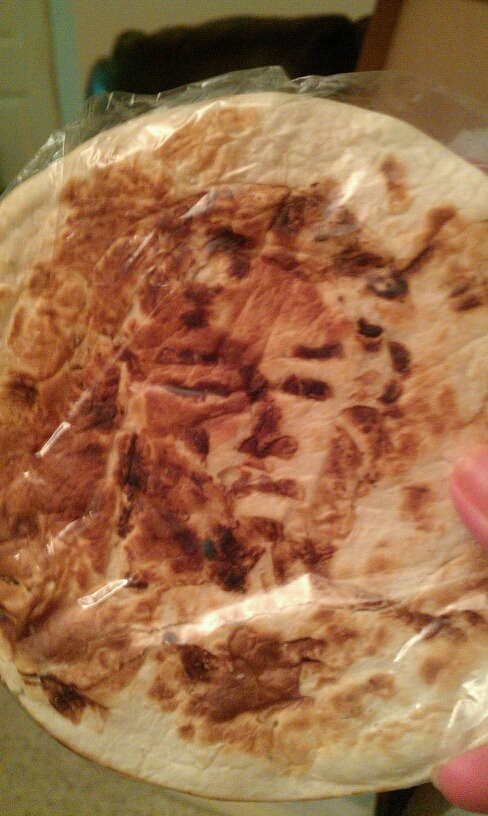 Description: "Miraculous appearance in an average pack of tortillas. Too cool…5–6 Inches across standard tortilla!! Too Cool!"
Starting Bid: $4.99
Current Bid: $0
Item Location: San Antonio, TX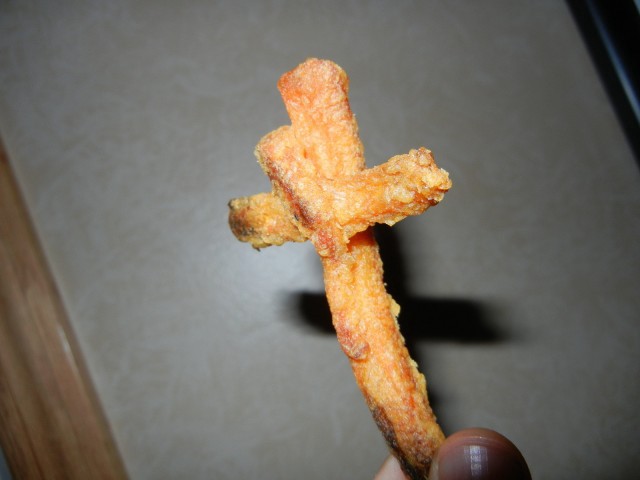 Description: "We were having Easter dinner when we discovered this fry that looks like Jesus hanging on the cross. It is being kept safe in an air tight Tupperware and is in perfect condition. It is a very interesting and special item since it was discovered on Easter."
Starting Bid: $5
Current Bid: $0
Item Location: Andover, MN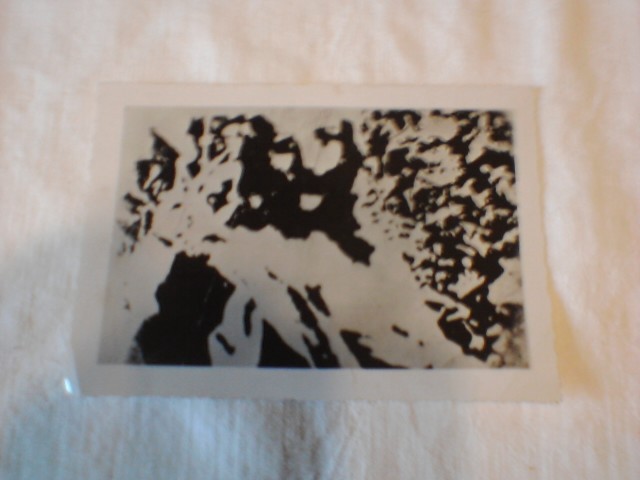 Description: "This is a picture I found in a box I bought at a garage sale. Most of the pictures from the box are from the 1940s thru the 1960s, so I am guessing at the age of this one. I don't know anything about it, but as soon as I looked at it I could see the image of a man with a beard in what appears to be a robe? I think it may be a mountainside covered in snow but your guess is good as mine, I just know what I see."
Starting Bid: $5.00
Current Bid: $0
Item Location: Seville, OH
"Jesus Overlooking the Rockies"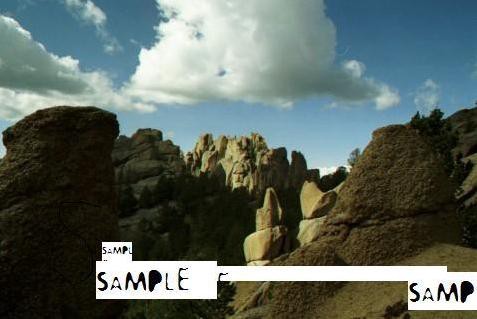 Description: "This is a sample of the photograph you will receive in 8X10 format sent directly to your home or address provided. The word "Sample" of course will be removed so you may enjoy your actual photo of Jesus looking out over the Rocky Mountains and all who enjoy the natural activities there."
Starting Bid: $5.00
Current Bid: $0
Item Location: Colorado Springs, CO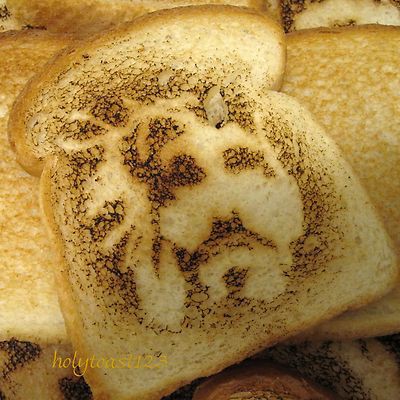 Description: "Jesus on Toast! Yes, this is REAL toast. Jesus appears before us on a standard size piece of toast that is preserved." (NOTE: It is unclear if one is bidding on the actual Jesus-burnt toast in the photo or a toaster that provides users with Christ-like marks.)
Starting Bid: $9.99
Current Bid: $0
Item Location: Washington State
Fish Bone Jesus "Miracle or illussion?"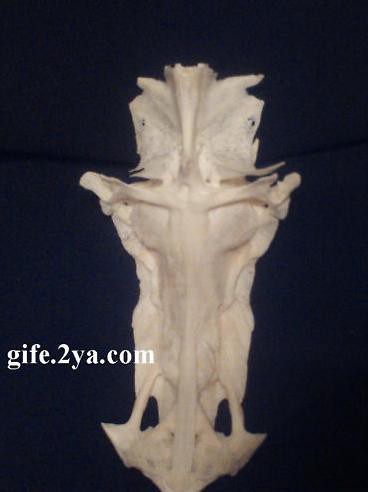 Description: "In my opinion it is a miracle, but I believe in Miracles as I was granted one ~ by recovering from a spinal injury after being given a 5% chance of ever walking again . You will see the image of Jesus on this fish skull bone — a miracle has occured. Formed in Nature by the hand of God — not man made…I am sure I will be on Jay Leno, David Letterman or Conan O'Brien if they see this auction."
Starting Bid: $19.99
Current Bid: $0
Item Location: Cape Coral, FL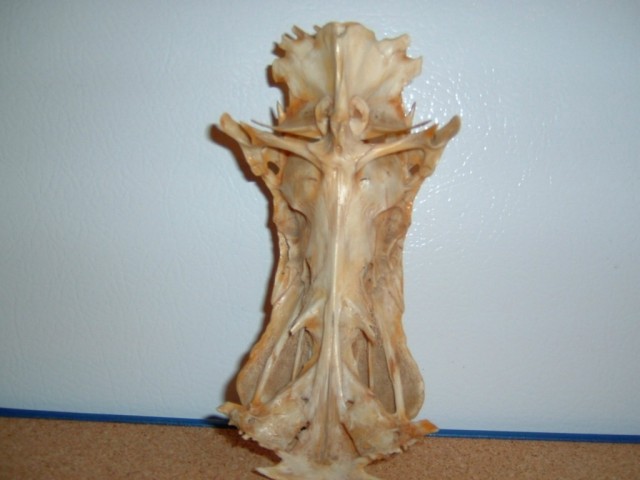 Description: "Do you see the image of Jesus? It's hard to explain this one. It is said Jesus makes his presence known. I believe it is here on this bone."
Starting Bid: $75
Current Bid: $0
Item Location: Brecksville, OH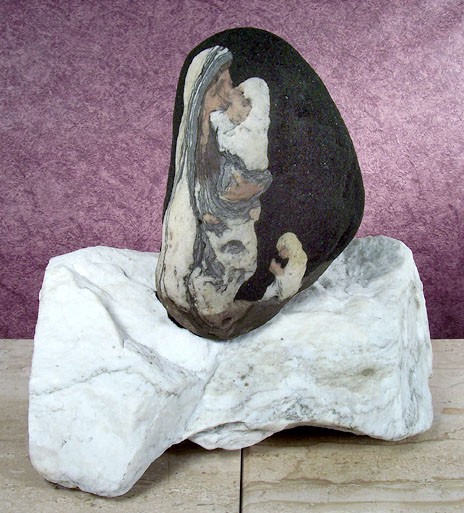 Description: "Another surprising thing about this Stone is that on the other side of the Stone you can see the Virgin Mary staring up into the Heavens with Jesus sitting on her lap. I bought this Stone at a local Estate sale. I've looked carefully at the Stone and it looks like the Faces and Hands on Mary, Jesus and the Woman might have been accented with a flesh colored paint. The Stone is mounted on what looks like a rough piece of Marble to me. If you check photo # 8 you can see where the Artist signed and dated his work. I can't really make out the Artist's Signature, but the Date looks like 84 to me. For the Record, I am not claiming the Stone has any " Miraculous Powers ". I will compare my selling this Stone to anyone selling a Painting or Statue of Jesus."
Starting Bid: $9,999.99
Current Bid: $0
Item Location: Fort Lee, NJ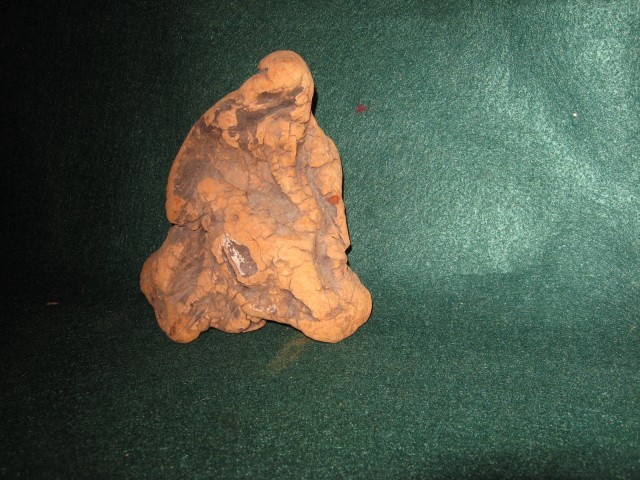 Description: "This Is A Piece Of Natural Wood With The Image Of The Virgin May & Jesus Discovered in 1973 On The Great River Road In Illinois. The Road Was Totally Closed Because of A Major Flood And Drift Wood That Had Covered It For 18 Miles Between 2 Towns In IL. Walking the Road For Several Miles It Simple Stood Out Among Piles Of Everything That Covered And Blocked The Road. In Other Words It Was Clear As A Bell And Appeared To Be Looking Back At The Finder. Which Was Quite Startling. It Has Been Sitting On A Night Table Next To The Bed For The Past 39 Years. The Only Thing That Has Changed, Is The Bed And Night Table."
Starting Bid: $78,000
Current Bid: $0
Item Location: Henderson, NV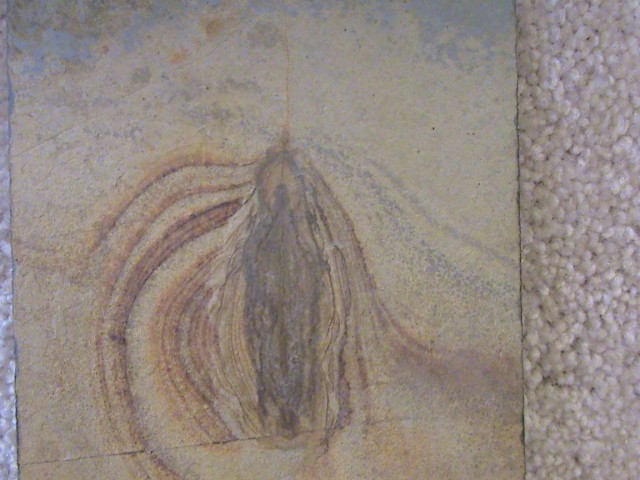 Description: "It is a naturally formed Image of jesus even see his feet crossed make your offer today!!!! Don't miss out on this Rare Piece.!!!! One Of A Kind Piece This is an amazing Rare find"
Opening Bid: $100,000
Current Bid: $0
Item Location: Alberta, Canada
Rick Paulas tracks this kind of stuff weekly at his "Dogmageddon" column over at Vice.