Ian McShane Made An Album In 1992: Would You Want To Listen To It?
Ian McShane Made An Album In 1992: Would You Want To Listen To It?
by Mike Barthel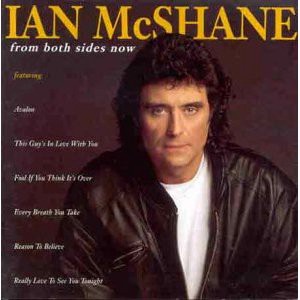 "The vanity of others runs counter to our taste only when it runs counter to our vanity," Nietzsche wrote, but then he never had to listen to a Keanu Reeves album. What might possess a talented, accomplished person, one otherwise deliberate in all their career choices, to announce abruptly to the public, "Today I am a recording artist," and then sing their way through an entire album of covers — or worse, originals? The vanity album has produced a lot of misses, a few hits, and even the occasional legitimate musical career — it'll be our job here to sort them all out.
For instance: in 1992, Ian McShane, deep into his run as the title character on the BBC's "Lovejoy," made an album of singer-songwriter covers called From Both Sides Now. Fourteen years before his American breakthrough on "Deadwood," his persona was more raffish fox than angel of death, and the songs, all mellow guitars and jazz synths, reflects that. The album is now virtually unknown — but does it deserve that obscurity? Let's find out!
THE SONGS: Generously, British crooner; ungenerously, Adult Contemporary. The coolest thing on here is Roxy Music's "Avalon," but then it's a steep drop-off to "Every Breath You Take" and "The Shadow of Your Smile." The overall effect is like hitting shuffle on a karaoke machine in Brighton that hasn't been updated since 1985.
THE PACKAGING: A single picture of McShane appears in different sizes on the front cover, under the CD, and on the back cover. If you rotate the case really quickly it looks like a flipbook is creeping on you. On the 2003 re-release, it's the same scheme, except it uses a picture of McShane that's eleven years older, like some sort of malfunctioning Dorian Gray.
DID IT SELL?: Sure did, at least in the UK, where it sold 130,000 copies and went top 30, enough for a gold certification. It doesn't seem to have been officially released in the United States, as the copyright holders, when I contacted them, cheerfully mentioned that the license was available.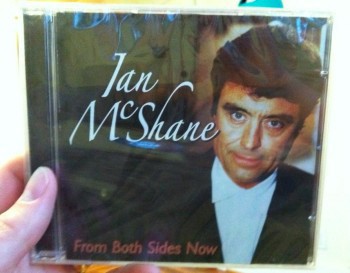 WAS I ABLE TO FIND AN UNOPENED CD FOR SALE?: Unopened was indeed the cheapest option. Bought it from a guy in Spokane with the shrink-wrap still on.
SKETCHINESS OF LABEL: Not sketchy at all. The album was originally released on Polygram's TV imprint in the UK.
MOST HILARIOUS QUOTE FROM AN AMAZON REVIEW OF THE ALBUM: "McShane moulds the seemingly unconnected songs into a coherent whole, producing an album of such conceptual depth that at times reminds the listener of such prog-rock classics as Genesis's 'The Lamb Lies Down on Broadway' and anything Yes produced that made the slightest bit of sense." A number of the reviews also suggest putting on the album while having sex — or while debugging computer programs.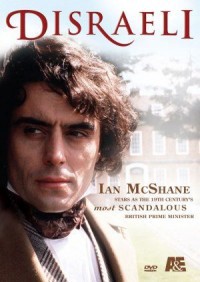 WHEN HE MADE IT: The Ian McShane who made From Both Sides Now is not at all the Ian McShane I'm used to, in that the Ian McShane I'm used to is a man with a mustache who yells "cocksucker" at cowboys. This Ian McShane, a sprightly 50 at the time of the album's release, would not be out of place on "Downton Abbey." His early resume reads like a sort of lazy joke about British actors: a serialized adaptation of Wuthering Heights, Judas Iscariot in a miniseries about the life of Jesus co-written by Anthony Burgess, and Disraeli in an IVT/Masterpiece Theater biopic.
The commercial impetus for From Both Sides Now was McShane's starring role as an East Anglia antiques dealer in the series "Lovejoy," which ran on BBC1 from 1988 to 1994. The series was a hit, and made McShane into something of a sex symbol for aunties in the UK and Masterpiece Theater viewers in the US. Lovejoy is a character very much of his time: a culturally sophisticated but perennially broke guy, a little weathered and with a naughty twinkle in his eye, a fundamentally decent rogue, like a respectable single-malt Scotch in human form. (Today, one imagines he'd be saddled with a serious psychological issue in order to make him seem more "authentic." Also, he wouldn't be so given to wearing stonewashed jeans.) Below is an example of McShane displaying his rakish, vaguely Michael Landon-ish charm:
By the way, the 2003 re-release was not designed to take advantage of McShane's stateside "Deadwood" success, which wouldn't happen for another year yet. Rather, it was in response to his starring role in the musical adaptation of The Witches of Eastwick, where he played Darryl (Jack Nicholson in the film) in the original London cast from 2000 to 2001. The role represented a logical continuation of the persona he'd developed in "Lovejoy" and other TV roles, but was still a long distance from Al Swearengen. The turn on stage showcased his singing skills to an audience who had, perhaps, forgotten From Both Sides Now, given his otherwise uninterrupted focus on acting.
WHO MADE IT: The album was put together — that is, conceptualized, produced, played, recorded, etc. — by a pair of brothers named Bradley and Stewart James. The James boys have been in the music business since 1971, when, at the ages of 9 and 10 they were signed as "The James Boys" and promoted as a sort of British Osmonds, which sounded like a commercially compelling concept at the time. (I know!) They sold over a million copies of "Over and Over," their initial single, but made the wise business decision to segue into songwriting and producing. ("Over and Over" is a good song, but imagine it being sung by someone with a little gruff to their voice, or the Sugababes.)
Their biggest writing success to date has been Nick Berry's "Every Loser Wins." It's basically "How Do You Talk to an Angel," having first been performed by Berry's character Simon Wicks in a crucial storyline early in the run of megasoap "Eastenders." In that plot arc, the younger Eastenders formed a pop group which they named "The Banned," but while a new character named Harry wanted to make the group into post-punk-style Marxist agitators dedicated to exposing "decay in the capitalistic society," Simon thought they should go more commercial. The band sided with Harry because he owned all the instruments (i.e. THE MEANS OF PRODUCTION), prompting Simon to write "Every Loser Wins" and sing it on the show. When the song was released commercially, it was a massive success, going to #1, and ended up either the biggest or second-biggest selling single of 1986. The Jameses followed this up by working with a number of other celebrities and TV personalities, including, eventually, McShane.
I sent Bradley James, still working with his brother as a songwriter and producer, a few questions by email, which he was nice enough to answer. The songs were selected jointly with McShane to "promote the rich timbre of Ian's voice," with McShane suggesting tunes like England Dan and John Ford Coley's "I'd Really Like to See You Tonight" and Peter Allen's "I Could Have Been a Sailor," both major singer-songwriter hits from the 70s.
As Bradley said in his email, they had made a decision to begin cutting records with established celebrities because "when the album is released it is supported by a national TV advertising campaign." He said the inspiration for the album was partially due to the success of "Lovejoy." After the McShane album, their next project was a series of "moods" albums, with titles like Sax Moods and Raindance, some of which went platinum. "We noticed that there were similar low profile releases that probably sold a few thousand records. Our instincts were that if we could release similar albums with TV advertising campaigns and front line racking in the main retailers there was huge potential." The James are currently at work on the West End musical "Dreamboats and Petticoats."
THE MUSIC: An Amazon's reviewer's comment that the album has a "lovely sunny sunday afternoon feel" is not too far off. Does it sound like 1980s Leonard Cohen on some combination of Prozac and Ambien? Yes, it does! Does he make "Every Breath You Take" upbeat and cheery? Yes, he does! Do you vaguely feel like an anime has just ended? Yes, you do! If you think of the album Swearengen would make, you probably think of something very much like Nick Cave's Murder Ballads, or maybe Sunn O))). Having the seductive Michael McDonaldisms of From Both Sides Now wash over you instead is an experience not unlike discovering Duke Silver and his extensive following of saucy moms. If the thought of spacing out to some mellow tunes while thinking about an antiques dealer with a questionable haircut appeals to you, then From Both Sides Now will be right up your alley. (It's what Lady Jane herself might have put on on a lovely sunny Sunday afternoon.) But if you're looking for something closer to the latter-day conception of McShane, you'd be better off just buying a Dirty Three album and playing some YouTube clips of "Deadwood" over it.
Mike Barthel has a Tumblr.