169 Song Titles with Parentheticals (In Order of Parenthetical Charm)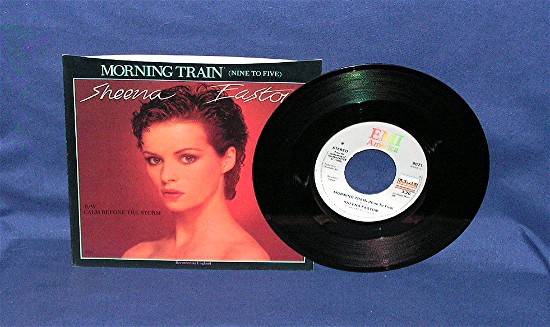 169. He Hit Me (It Felt Like A Kiss)
168. Hard Knock Life (Ghetto Anthem)
167. This Must Be the Place (Naive Melody)
166. Hemorrhage (In My Hands)
165. Single Ladies (Put a Ring On It)
164. Truckdrivin' Neighbors Downstairs (Yellow Sweat)
163. Money (That's What I Want)
162. (Flesh & Blood) Sacrifice
161. (Just Like) Starting Over
160. (Keep Feeling) Fascination
159. (Everything I Do) I Do It For You
158. Rockin' Around (With You)
157. (I've Been) Searchin' So Long
156. The Woman in Me (Needs the Man in You)
155. (I Just) Died In Your Arms
154. Don't You (Forget About Me)
153. Only Girl (In the World)
152. I Believe (When I Fall in Love it Will Be Forever)
151. (You Drive Me) Crazy
150. I'll Be Loving You (Forever)
149. (There's Gotta Be) More to Life
148. How Sweet It Is (To Be Loved By You)
147. I Never Loved a Man (The Way I Love You)
146. It's Only Rock 'n' Roll (But I Like It)
145. (It) Feels So Good
144. (I Got That) Boom Boom
143. (Today I Met) The Boy I'm Gonna Marry
142. Break on Through (To the Other Side)
141. (I've Had) The Time of My LIfe
140. I'm Gonna Be (500 Miles)
139. Don't Know What You Got (Till It's Gone)
138. I Knew You Were Waiting (For Me)
137. Separate Ways (Worlds Apart)
136. Earth Angel (Will You Be Mine)
135. (I Don't Want to Go to) Chelsea
134. Auctioneer (Another Engine)
133. (Drop Dead) Beautiful
132. Major Tom (Coming Home)
131. Everything (Between Us)
130. Sweet Dreams (Are Made of This)
129. (Last Night) I Didn't Get To Sleep At All
128. The Shoop Shoop Song (It's in His Kiss)
127. (Let Me Be Your) Teddy Bear
126. 4th of July, Asbury Park (Sandy)
125. Movin' Out (Anthony's Song)
124. Mama Told Me (Not to Come)
123. Morning Train (Nine to Five)
122. Same Ol' Situation (S.O.S.)
121. So. Central Rain (I'm Sorry)
120. I'm Holdin' On to Love (To Save My Life)
119. (I'm Just a) Red Neck in a Rock and Roll Bar
118. 10,000 Years (Peace Is Now)
117. Rock! Rock! (Till You Drop)
116. Pretty Fly (For a White Guy)
115. (Sweet Sweet Baby) Since You've Been Gone
114. Lily (My One and Only)
113. (Can't Live Without Your) Love and Affection
112. Don't Forget Me (When I'm Gone)
111. (Your Love Has Lifted Me) Higher and Higher
110. Come On Over (All I Want Is You)
109. I Got You (I Feel Good)
108. (I Can't Get No) Satisfaction
107. Until You Come Back to Me (That's What I'm Gonna Do)
106. (Don't Go Back To) Rockville
105. Da Doo Ron Ron (When He Walked Me Home)
104. December 1963 (Oh, What A Night)
103. I Ran (So Far Away)
102. I Wanna Dance with Somebody (Who Loves Me)
101. (Sittin' On) The Dock Of The Bay
100. You Got It (The Right Stuff)
99. Sex (I'm A…)
98. Pay No Mind (Snoozer)
97. Rollout (My Business)
96. Remember (Walking in the Sand)
95. (Don't Fear) The Reaper
94. Rocket Man (I Think It's Going To Be A Long Long Time)
93. Pride (In The Name Of Love)
92. The Chipmunk Song (Christmas Don't Be Late)
91. Separate Ways (Worlds Apart)
90. Lady (You Bring Me Up)
89. Doo Wop (That Thing)
88. Turn! Turn! Turn! (to Everything There Is a Season)
87. Dreamboat Annie (Fantasy Child)
86. Na Na Na (Na Na Na Na Na Na Na Na Na)
85. Caffeine, Nicotine, Benzedrine (And Wish Me Luck)
84. Try (Just a Little Bit Harder)
83. Rosalita (Come Out Tonight)
82. Everybody's Free (To Feel Good)
81. Everybody's Free (To Wear Sunscreen)
80. Many Men (Wish Death)
79. (If You're Not in It for Love) I'm Outta Here!
78. Space (I Believe In)
77. Fooled Again (I Don't Like It)
76. Exit Music (For a Film)
75. T.nT. (Terror 'n Tinseltown)
74. Damn Sam (I Love a Woman That Rains)
73. It's The End of the World As We Know It (And I Feel Fine)
72. Istanbul (Not Constantinople)
71. Fuckin' With My Head (Mountain Dew Rock)
70. You're in My Heart (The Final Acclaim)
69. Operation Spirit (The Tyranny of Tradition)
68. P.Y.T (Pretty Young Thing)
67. (You Make Me Feel Like) A Natural Woman
66. You're Pretty Good Looking (For a Girl)
65. Get Naked (I Got a Plan)
64. Sad Songs (Say So Much)
63. All Night Long (All Night)
62. (You Gotta) Fight For Your Right (To Party!)
61. Happy Xmas (War Is Over)
60. That's Too Bad (Byron Jam)
59. Wham Rap! (Enjoy What You Do)
58. Jump (For My Love)
57. That's the Way (I Like It)
56. Everybody (Backstreet's Back)
55. Falling in Love (Is Hard on the Knees)
54. No-One but You (Only the Good Die Young)
53. Theme from The Dukes of Hazzard (Good Ol' Boys)
52. Home Ain't Where His Heart Is (Anymore)
51. Fuck It (I Don't Want You Back)
50. (What's So Funny 'Bout) Peace, Love and Understanding
49. Puddin N' Tain (Ask Me Again, I'll Tell You the Same)
48. Ultra Anxiety (Teenage Style)
47. (Don't Worry) If There's A Hell Below, We're All Going To Go
46. Tonight's the Night (Gonna Be Alright)
45. Against All Odds (Take a Look at Me Now)
44. Norwegian Wood (This Bird Has Flown)
43. St. Elmo's Fire (Man in Motion)
42. Brandy (You're a Fine Girl)
41. (Who Was the Man Who Put) The Line in Gasoline
40. (I'm Always Touched By Your) Presence Dear
39. There's A Moon in the Sky (Called the Moon)
38. High 5 (Rock the Catskills)
37. To Be Young (Is to Be Sad, Is to Be High)
36. (The Angels Wanna Wear My) Red Shoes
35. Good Riddance (Time of Your Life)
34. Christmas (Baby, Please Come Home)
33. Instant Karma (We All Shine On)
32. It's Alright, Ma (I'm Only Bleeding)
31. Forever Afternoon (Tuesday?)
30. I'd Lie for You (And That's the Truth)
29. Jesus (Don't Touch My Baby)
28. I'd Do Anything for Love (But I Won't Do That)
27. Gimme! Gimme! Gimme! (A Man After Midnight)
26. Bang A Gong (Get It On)
25. Don't Go Away Mad (Just Go Away)
24. (White Man) In Hammersmith Palais
23. Don't Be Stupid (You Know I Love You)
22. I Want Your (Hands on Me)
21. (Shake, Shake, Shake) Shake Your Booty
20. The 59th Street Bridge Song (Feelin' Groovy)
19. Exhale (Shoop Shoop)
18. Dude (Looks Like a Lady)
17. I Can't Go for That (No Can Do)
16. Pulling Mussels (From The Shell)
15. Second-Hand Satin Lady (And a Bargain Basement Boy)
14. I Don't Care (So There)
13. Platypus (I Hate You)
12. Brass in Pocket (I'm Special)
11. Escape (The Piña Colada Song)
10. Sometimes (Lester Piggot)
9. Rebirth of Slick (Cool Like Dat)
8. Save a Horse (Ride a Cowboy)
7. (I'm) The End of the Family Line
6. Molly (16 Candles Down the Drain)
5. Bloodletting (The Vampire Song)
4. Rock Me Again and Again and Again and Again and Again and Again (Six Times)
3. She Got the Goldmine (I Got the Shaft)
2. Scary Monsters (and Super Creeps)
1. (Argument with David Rawlings Concerning Morrissey)
Jolie Kerr is certain that this is the most pointless thing she's ever done (and also really should think about medicating more heavily).