by Jeff Johnson and David Roth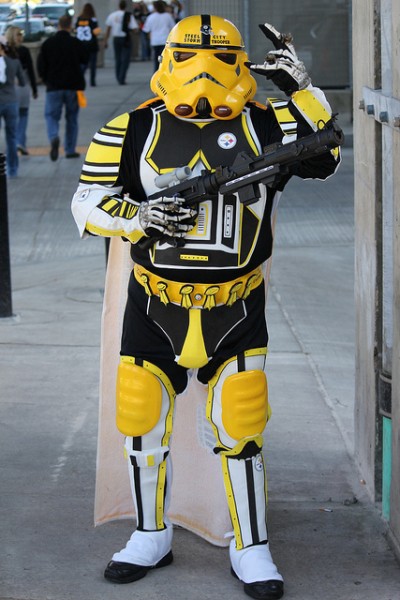 Jeff: For the longest time, _________ was regarded as:
The Emmy Rossum of Practice Squad Linebackers
The Ross Verba of Offensive Linemen of the '10s
Nico Noga 2.0
The Barbara Corcoran of Challenge Flag throwers
The Professor Griff of Tight Ends
The Bob Barker of Onside Kicks
The Josef Mengele of Quarterback Coaches
The Hans Blix of Referees
The Dale Carnegie of Strength Coaches Who Trip
The Jeremy Shockey of Punters
The Anthony Kiedis of Fullbacks
The Freddie Mercury of Owners
The Gordon Jump of Defensive Line Coaches
The Gordon Lish of Offensive Coordinators
The Antonino Gaudi of Wide Receivers
The Robert Redford of Punters
The Steve Kroft of Play-by-Play Men
The Steve Garvey of White, Entitled Safeties
The Jennifer Aniston of Quarterbacks
The Glenn Beck of Head Coaches
The Donna Shalala of Defensive Coordinators
David: This is way harder than I thought it would be. I've got Mike Tice for numbers four and 13. Beyond that I'm more or less at a loss. Also, I think Nico Noga was Nico Noga 2.0. He was so far in the future, he'd already seen The Lawnmower Man in like 1990. He was telling everyone in the locker room, "It's not that good, but Jeff Fahey does his best."
Jeff: Oh these are just possibilities. It's time to dream, David. My goal is to be the Brian Billick of 5–10 employee upholstery businesses in the Finger Lakes area. One day. Not now. But very soon.
David: This is the season to dream. Do you think that, back when he was just an uncured pig butt back in Ohio, that Ben Roethlisberger could dream of everything that awaited him? The dry-aging, the Super Bowl glory, the litigation?
David: So, is there anything about the actual Super Bowl you're especially looking forward to?
Jeff: Not really. There were no social networks when the Packers last won it, unless you count that hyperbaric chamber known as AOL, which no one I know camped out on discussing football feelings. I just drove from house party to house party on Game Day and it wasn't even that fun. Now, though, Facebook has killed it for me. I know everyone's level of excitement, how much they're invested in it, and if they spell Packers "Packer's."
David: You mean like Billy Packer's Lounge and Grill, in Winston-Salem, NC? All day specials on hot wings and shots of room-temperature gall?
Jeff: Too many people I know do that. It's such a sad cliche, to go after someone for that, especially when my own grammar sucks, but come on. Packer's? Gotta beat the Steeler's?? There's so much chatter about the Super Bowl, that the game will, as usual, seem so anti-climatic. People are already letting the cat out of the bag about what kinds of dip they'll be serving! Those are big fucking surprises, man. Really sad the level of transparency being applied here.
David: The spinach-artichoke game is to be sold, not to be told. Totally agreed.
Jeff: So I've been watching a lot of stuff like this:
Jeff: And reading Badasses, a book about the 1970s Raiders that someone mentioned in a comments section here, I think, after something you wrote. I was hoping it would be more like The Dirt, the Neil Strauss Motley Crue book, but it feels a bit softer than that.
David: Spoiler: Kenny Stabler does not die/get-revived multiple times during the book. Drag.
Jeff: The anecdotes all end in: "and you can guess what happened next." It is simply not ribald enough for me. I don't doubt the Raiders were crazy, however.
David: I'm hoping Jon Kitna bought 30 seconds of airtime during the broadcast in which to make a confused argument against gay marriage. I imagine him in a crucifix hat, sitting dazedly in front of a curtain, his tiny ball-bearing eyes alight with Divine Truth. "When you think about it, there's really nothing gay about it, at least if you use the traditional definition of what 'gay' means, which is happy and joyous." — NFL Quarterback Jon Kitna
Jeff: I am sure Roethlisberger will be made to proffer his opinion by week's end.
Reporter: What do you think about Jon Kitna's feelings on same sex marriages, Ben?
Ben: That's maybe something to get into, next week… After this giant obstacle has passed, and just before I ride my motorcycle to meet a Craigslist Casual Encounter.
Jeff: Ben's pained fake smile on Day One in Dallas had me gleefully rubbing my hackles or something, but then it turns out he had another "real" press conference on Tuesday??? And then a meeting with Terry Bradshaw? Don't make me start feeling sorry for this sonofabitch! He's never going to say how magical it is, or how sorry he is, or how grateful he is. I feel like I am on downers right now. Sorry.
David: He's irredeemable because he doesn't really want — or think he needs — redemption. Which would maybe be fuck-you and cool if he did not obviously need it. But he's going to be unavoidable. I'm expecting a lot of shots of Roethlisberger looking winded and rapey on the sidelines.
David: Also a lot people getting shtoinked in the nuts in Bud Light commercials, a little brand-loyalty-through-gay-panic from the good folks at Miller Lite, and a dead-eyed, phonetical Danica Patrick sleepwalking through some slutty-sad GoDaddy ad.
Jeff: I'd actually like to see Danica Patrick play a bartender insulting one of those castrated Miller Lite guys for not having the balls to drink and drive.
David: Oh… and a lot of Hines Ward looking furious. Wouldn't be a Steelers game without that. He's convinced he heard someone say something disapproving about his eye-black. He's incensed about something Atari Bigby said about him in a tavern back in 1998, which just recently got back to him. Hines doesn't like that Clay Matthews has a middle name, because he thinks that's pretentious. Hines heard that Charles Woodson didn't like Eat Pray Love, and Ward loves that book, like loves it to the point that it changed his whole perspective. Or who knows. Whatever it is that makes Hines Ward try to jump through dudes' facemasks whenever they're looking the other way.
Jeff: As much as I loathe Hines, I was glad to see him give Plaxico Burress a nod this week, saying he should come back to the Steelers. The guy has been locked up for a LONG time. What he did was stupid, but, I think he's done his time. Beyond that, all I know is that whatever hotel Hines is staying in really should not expect him to eat Cheerios in THAT kind of a bowl. That's just pathetic!
David: I guess I'm looking forward to it, but I'm really just hoping to make it through the day without having to watch Roethlisberger breathe through his mouth too much. If I wanted to watch a half-tumid honey ham looking distraught, I would take mescaline and go to the fucking deli. Keep the helmet on, please.
David: Also, I wanted to get your thoughts on the whole Packers long-haired linebackers thing. I know the whole WWF/Viking thing is not new. Kevin Greene was basically The Ultimate Warrior without the hard-right politics and with moderately less severe neurological damage. And I'm generally willing to allow it, but I'd really prefer to see AJ Hawk interviewed with his helmet on, as well, while we're making requests. Without it, dude just looks like he wandered off Celtic Frost's tour bus.
David: "The band would like to know where they can get a mop, and also more Southern Comfort. STAT, dude."
Jeff: What's been lost is that for the longest time, AJ Hawk WAS Clay Matthews. And he was good enough! And now Clay Matthews has come along and out Clay Matthews-ed him. What does he have to do at this point? Ride a snow-chopper through Wisconsin Dells after they win? Rip an elk in half? Drink Lake Michigan? With some kind of tribal, throwback-y straw? One thing is for certain, I will be watching all of it from the comfort of my own home.
David: My neighborhood is full of terrible bro-bars. Like where bankers go when they want to have "a chill night" and play some beer-pong under a 75-inch television showing the World Series of Poker.
David: And they're all Steelers bars, it seems like. There was a Browns bar up here, but it closed. I think all the patrons just agreed it was for the best. I remember seeing a dude in a Mohammed Massaquoi jersey smoking a cigarette out front last year, and he had that sad, almost concussed glaze on his eyes, and for the first time I almost kind of understood what it was like to watch a whole Browns game.
Jeff: If someone was smart they should have made Mangini weight loss posters for, um, I'm not sure who exactly? But the idea is if he can do it, you can do it. That kinda thing. Hang it near the urinals. "Hey Fatso, you're not exactly pissing away the pounds are ya? That's okay, because Eric's not exactly winning a shitload of games. Anyway, he's skinny now. And you're just going to go back to your barstool and eat something fried."
David: Anyway, I'm not going to watch the Super Bowl in a bar, because I don't like doing that and wouldn't go to these places anyway because I just kind of fundamentally don't approve of beer pong and places that advertise it. But are there Packers bars in New York City? I don't know that I've ever seen one. Is there a Don Majikowski's Majik Lounge in Greenpoint or something? A gastropub called Mark By Mark Chmura?
Jeff: In the West Village there's Kettle of Fish. I don't watch big events at a bar, either. If it is on national TV, I stay home. (Confession: there is usually a very splendid chili contest I attend on Super Bowl Sunday) If I have to watch a game on a "dish" I generally wind up somewhere that makes me buy $14 pieces of Italian flatbread that come with a gnat filled bottle of olive oil and has one other person in the bar. I will nurse a $7 Pepsi for multiple quarters to see Miami beat the Vikings. Unfortunately.
Jeff: These are my favorite plays of the season. I feel like a 70-year-old right now.
Jeff: I was also unhappy with Maurice Jones-Drew until he got this shot in at Skip Bayless.
Jeff: Maybe we should have some kind of end of season awards next week. I'll leave it to the commenters to decide what they should be.
David: I agree, although I'd like to nominate everyone who played quarterback for the Arizona Cardinals for Best Ensemble Performance in a Musical/Comedy. Good luck beating out the ladies of Burlesque, you guys!
David Roth co-writes the Wall Street Journal's Daily Fix, contributes to the sports blog Can't Stop the Bleeding and has his own little website. And he tweets!
Jeff Johnson tweets here. He is also responsible for doing weird things with old sportscards here and here.
Photo by David Fulmer, from Flickr.