The Lowest Rated Movies in the Netflix Categories I'm Least Likely to Watch
by Robert Lanham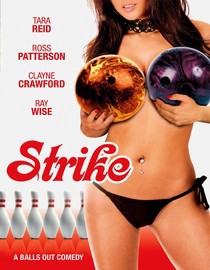 CATEGORY: Feel-good + Sports Comedies
FILM: Strike (also known as 7–10 Split)
YEAR: 2007
NETFLIX SUMMARY: "Realizing that his chances of becoming a movie star are increasingly slim, aspiring actor Ross Vegas turns his focus to bowling, and before long he's anointed as the PBA's newest rising star."
HELPFUL USER REVIEW: "As a professional bowler, I admired the realism of this film portraying the sport that has given me so much over the years… The drama made me remember such sport classics as Hoosiers, Rocky 1,2 and 3, and of course, She's the Man."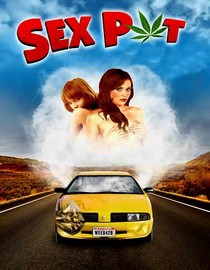 CATEGORY: Goofy + Buddies & Gal Pals
FILM: Sex Pot
YEAR: 2009
NETFLIX SUMMARY: "[A] raunchy comedy about two wannabe Don Juans who have no luck with the ladies. That is, until the pair happens upon a stash of pot that the honeys find an irresistible turn-on. If breast-baring babes and killer weed are among your interests, then this sex- and smoke-filled romp is the film for you."
HELPFUL USER REVIEW: "Any movie that's cool with public masturbation is cool by me… Expect bizarre misconceptions of pot and stoners. A lot of little things (coitus with a donut, a girl rubbing gorilla dung on her chest, the fact that the car on the poster is never in the movie) make this one a favorite of mine."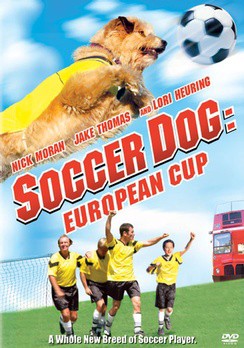 CATEGORY: Underdog + Animal Tales
FILM: Soccer Dog: European Cup
YEAR: 2004
NETFLIX SUMMARY: "After his mother's death, a young boy, Zach, moves to Scotland to live with his father. There, Zach meets a dog that's escaped from a laboratory after being imbued by researchers with extraordinary strength and agility. When the dog demonstrates a surprising talent for soccer, Zach and his father enlist the pooch in their effort to help boost the confidence of a losing Scottish soccer team."
HELPFUL USER REVIEW: "*The Squealing Sheep Inn* (name of the Inn they stay at in the movie) LOL… no kid would get that joke!… if your kids are really young and like soccer they will like this movie!"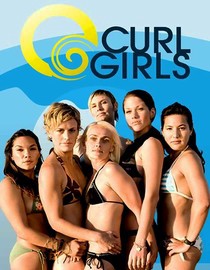 CATEGORY: Inspiring + TV Shows + Strong Women
TV SHOW: "Curl Girls "
YEAR: 2007
NETFLIX SUMMARY: "Ride the waves alongside the surfing-obsessed lesbian sextet of Gingi, Michele, Melissa, Erin, Vanessa and Jessica with this popular reality series, as the friends balance work, romances and everything else with their love affair with surfing."
HELPFUL USER REVIEW: "I live in so cal, and this show doesn't do justice to the LA/Long Beach lez scene. Some poor girl watching this is Iowa is going to be like "Wow — that is what so-cal Lez girls are like?" No, we are not like this… And this is coming from a girl that goes out, and does the whole weho/club scene. I just wish they would have got some girls that could actually surf and were athletes."
ANOTHER HELPFUL USER REVIEW: "Drama, Drama, Drama, Surfing, Drama Drama, Fake Crying, Drama Drama DRAMA! Pretty much "The Hills" with Gay Surfing."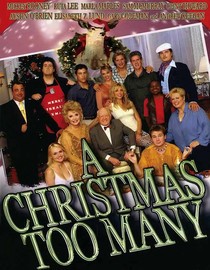 CATEGORY: Raunchy + Dysfunctional Families
FILM: A Christmas Too Many
YEAR: 2007
NETFLIX SUMMARY: "Mickey Rooney, Ruta Lee, Marla Maples and Gary Coleman star in this madcap holiday comedy, in which an aging Hollywood actress invites her eccentric family to Malibu for Christmas, and everything — and everybody — goes haywire. With a son-in-law eager to hunt the only local game for Christmas dinner — the neighbor's guinea pigs — this crazy clan decks the halls with outrageous yuletide merriment."
HELPFUL USER REVIEW: "Im being forced to watch this ENTIRE movie!! Im at the point where I want to stab my eyes out!!"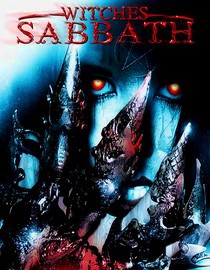 CATEGORY: Violent + Erotic Thriller
FILM: Witch's Sabbath
YEAR: 2005
NETFLIX SUMMARY: "A coven of sexy witches uses a strip club as a cover to lure unsuspecting victims to a deadly lair in this wicked horror tale… To remain together, the femmes fatales must kill 666 people before the Dark Lord arrives on Halloween. Invited to the witches' mansion for a feast, little do the club's selected clientele suspect that a little decapitation is on the menu, too."
HELPFUL USER REVIEW: "Everything is so obviously fake, especially the cool aid water that is supposed to be blood. Even the women's breasts look fake. There is a lot of nudity and soft porn situations and even a cameo by Ron Jeremy, but these do not save this mediocre low budget mess. What a waste!"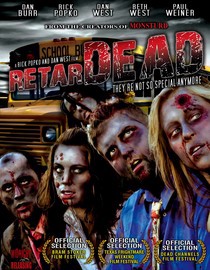 CATEGORY: Mad Scientists
FILM: Retardead
YEAR: 2008
NETFLIX SUMMARY: "Mad scientist Dr. Stern is turning students into super-smart cannibalistic zombies, and the local cops are too busy chasing a sex fiend to stop the flesh-eating ghouls. Fortunately, Stern's nemesis, FBI agent Susan Hannigan, is on the case. As the ravenous monsters overrun the town, Hannigan tries to convince Stern's faithful assistant to reveal how to foil the crazed doctor's evil scheme."
HELPFUL USER REVIEW: "There is no nudity, but there are some sexual references and there is some sexy female zombie dancing. If you have never seen a zombie with a crayon up his nose, here is where it is happening.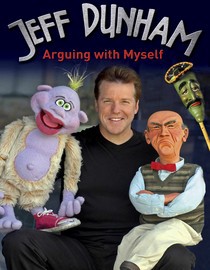 CATEGORY: Quirky + Raunchy
FILM: Jeff Dunham: Arguing with Myself
YEAR: 2005
NETFLIX SUMMARY: "Playing straight man to partners half his size, ventriloquist Jeff Dunham — one of America's funniest comics — slays audiences throughout the United States."
HELPFUL USER REVIEW: "Doctors should be prescribing this DVD as medication. Laughter is truly the best medicine. I was in the hospital watching this movie on my portable player. It was a good thing I was hooked up to the bag that makes it so you don't have to get up to go the bathroom or I would have surely wet the bed from laughter… Without a doubt Walgreens should be distributing this DVD through their pharmacy department!"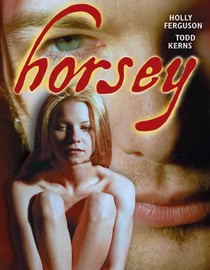 CATEGORY: Gritty + Bisexual
FILM: Horsey
YEAR: 2000
NETFLIX SUMMARY: "Delilah Miller is an explosive 23-year-old painter who struggles to reconcile her insatiable appetite for both men and women in her search for a real relationship. She starts a romance with rock musician Ryland Yale, a sexy, possessive and undependable heroin addict…"
HELPFUL USER REVIEW: "If you are in need of a dose of cinema with depressed, angry, irresponsible, malnourished, hard-drug addicted dropouts dregs of society who jump from bed to bed like the characters of "FRIENDS," this might satisfy your craving."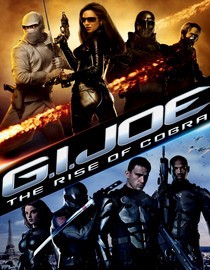 CATEGORY: Blockbusters + Exciting
FILM: G.I. Joe: The Rise of Cobra
YEAR: 2009
NETFLIX SUMMARY: "Dennis Quaid, Channing Tatum, Sienna Miller, Brendan Fraser and Marlon Wayans star in this action-packed G.I. Joe adventure, in which Hawk, Ripcord, Heavy Duty and the rest of the elite special mission force set out to stop evil arms dealer Destro and his minions."
HELPFUL USER REVIEW: "If you blow up an Arctic iceflow, hoping that chunks will descend like depth charges to destroy your enemys submarines…WATER! IS! MORE! DENSE! THAN! ICE! WHICH! IS! WHY! ICE! FLOATS! YOU! MORONS! And now you know…and knowing is half the battle. BOTTOM LINE: Go, Joe. GO FAR, FAR AWAY AND NEVER COME BACK, JOE!"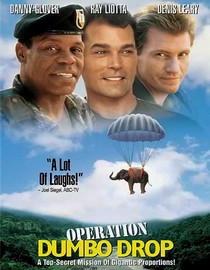 CATEGORY: Children & Family + The Military
FILM: Operation Dumbo Drop
YEAR: 1995
NETFLIX SUMMARY: "Five Green Berets stationed in Vietnam in 1968 grudgingly undertake the mission of a lifetime — to secretly transport an 8,000-pound elephant through 200 miles of rough jungle terrain. High jinks prevail when Capt. Sam Cahill (Danny Glover) promises the Montagnard villagers of Dak Nhe that he'll replace their prized elephant in time for an important ritual. But for Capt. T.C. Doyle (Ray Liotta), the mission becomes a jumbo-sized headache!"
HELPFUL USER REVIEW: "…a trully inspiring work."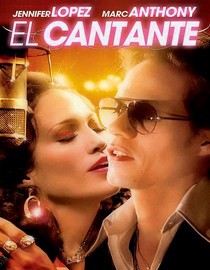 CATEGORY: Sentimental + Latino Dramas
FILM: El Cantante
YEAR: 2007
NETFLIX SUMMARY: "Spanning three decades in the life of salsa great Hector Lavoe (Marc Anthony) — from his 1963 arrival in New York to his 1993 death from AIDS — this biopic tells the Puerto Rican singer's story in flashback from the perspective of his Bronx-born wife (Jennifer Lopez)."
HELPFUL USER REVIEW: "Acting was bad, JLo should keep singing and dancing. Acting is not her strength. Marc is a great actor and singer. Too skinny, he needs to gain some weight. Stop smoking, you are dry, your skin… I am from the island of PR and felt horrible when I saw this movie."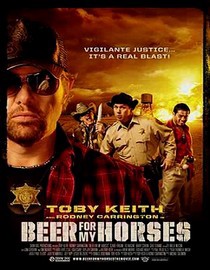 CATEGORY: Goofy + Crime Action
FILM: Beer for My Horses
YEAR: 2008
NETFLIX SUMMARY: "When a drug lord abducts the girlfriend (Claire Forlani) of Deputy Sheriff "Rack" Racklin (Toby Keith), he ignores his boss's orders and hits the road to rescue her. A fellow lawman (Rodney Carrington) and a loose cannon bow hunter named Skunk (Ted Nugent) tag along to help, but things don't go as planned. Willie Nelson, Tom Skerritt and Barry Corbin also star in this comic actioner inspired by the chart-topping country single of the same name."
HELPFUL USER REVIEW: "This is a great redneck comedy, similar to Witless Protection and Delta Farce, although it's not as over the top wacky and it has fewer fart jokes. And of course it doesn't have Larry the Cable Guy in it."
Robert Lanham is the author of the beach-towel classic The Emerald Beach Trilogy, which includes the titles Pre-Coitus, Coitus, and Afterglow. More recent works include The Hipster Handbook and The Sinner's Guide to the Evangelical Right. He is the founder and editor of FREEwilliamsburg.com.