The Season of Give and Take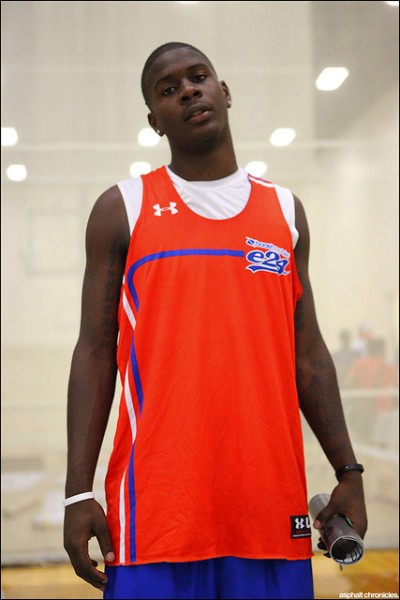 We are a nation of takers. Unapologetic receivers, we understand only the politics of evasion and of punishment. Flaunting, prancing and dodging until brought to judgment, once penned we seek forgiveness, plead ignorance and claim irresponsibility. And, more often than not, it works.
Ours is an addiction to innocence corrupted. We are so surprised — shocked — at our tainted heroes. But why? We worship and forgive Tiger Woods and LeBron James and Brett Favre. Because they are winners, and because we wish we could take as much as they do. Too much is never enough for us. We need more. We've earned more. We deserve more. There is no end of more.
Our children learn from our unquestioning acceptance of things we should not have. Because the takers of things are too often the winners of things, too. What lesson will you teach: that playing by rules leads to winning or that winning leads to more? Perhaps there was once an allegiance to the right way, but the skeptic says it's been lost. The cynic says it died.
Our institutions do not help reinforce our better instincts. They, instead, expend all their energies policing offenders while taking, taking, taking. Thus, we get the comic farce of public chastisement of our Charlie Rangels by peers whose coffers overflow with the promises and influences only money can buy. We watch the tsk-tsk and wagging finger of corporate sponsors so appalled by the behavior of their fallen spokespeople they can only just barely continue that morbidly lucrative sponsorship. We watch our pro sports test for, suspend for and fine for the very things they are well aware create their financial largesse to begin with. And we marvel at the NCAA's enforcement of its rules in ways that defy even our best legalistic logic, all while printing money on the backs of its unpaid workforce.
Of course, once a year, we revert course. At holiday time, we bestow on those around us the things they deserve and want, too. And the NCAA, for one, won't be outdone by any fat man in a red suit this year.
On Saturday, undefeated Kansas got to unwrap a future pro at midseason and add it to a team strong at every other position. The addition of the nation's top recruit, Josh Selby, puts KU into embarrassment of riches territory. Cripes, all the kid did in his debut was pour in 21 points on five made threes in 27 minutes, including nailing the game-winner with under 30 seconds left. This isn't just some stiff coming in to help change the light bulbs no one else can reach. Selby is NBA good. And now that he's paid his NCAA-mandated penance (and $5700), he is home free.
His crime? Taking. In this case, accepting what the NCAA terms "improper benefits" from Robert Bay Frazier, a longtime family associate who also just happens to be Carmelo Anthony's business manager (Selby, like Anthony and Frazier, is from Baltimore). Selby never denied having a relationship with Frazier, and never really thought he did anything wrong. Given the giving and getting environment surrounding AAU and prep basketball, it's probable that the only thing Selby did that lots of other kids don't do was get caught. Selby just happened to be a big deal. Everyone notices a big deal. But of course, even if other folks do it, it was technically rule breaking. But he's available now, and Bill Self won't hesitate to use him. There are no unquestioning takers bigger than college basketball coaches.
But if Self will gladly accept his new scoring option off the bench, Mississippi State coach Rick Stansbury is left almost without choice in regards to his midseason NCAA present. The Bulldogs have none of the depth and firepower of the Jayhawks, so newly eligible Renardo Sidney — after much struggle finally presented to the Bulldogs — is a Godsend.
Mississippi State barely skated by in anticipation of the release from NCAA purgatory of the heralded Sidney, one of 2009's biggest recruits. State managed seven wins without him, but its two losses were very ugly ones to Florida Atlantic and East Tennessee State. And an RPI 10 spots below IUPUI explains a lot about those seven wins. Having lost its All-SEC center to graduation, MSU desperately needs scoring and an interior presence. Having waited on Sidney for over a year now, ever since the NCAA's investigation into benefits his family received began last fall , State will have to lean heavily on the skilled, enigmatic forward.
Sidney's family was the taker here. In a story as representative of the entanglement between shoe companies, AAU basketball and NCAA eligibility as you're likely to ever see, the Sidneys were a cauldron of questionable ethics. After a contentious process, the NCAA eventually passed judgment, forcing the family to repay $11,800 in benefits deemed illicitly received. With all that punishment behind him, Sidney can begin to show if he was worth all the trouble and hubbub. Coming out of high school, he was considered on par with the elitest of the elite big men in his class, including DeMarcus Cousins and Derrick Favors, who now both play for pay legally.
So far, Sidney — long rumored to be an undisciplined talent — is overweight and rusty after so much time off. He showed that in a made-for-Sidney exhibition game against NAIA school Belhaven and again on Saturday in his real debut, a State spanking at the hands of Virginia Tech. Still, the arrival of Sidney and the imminent January return of last year's starting point guard Dee Bost boost Mississippi State's chances in the SEC tenfold.
The Bost situation is a whole different story, this one also heavy with NCAA goofiness. Bost apparently wasn't paying close enough attention last summer and neglected to withdraw his name from the NBA draft eligibility pool by the well-publicized deadline. This resulted a lot of facepalming and head-shaking and more than a few words on the whole thing. Yet somewhat surprisingly, Bost's application for reinstatement — effectively a desire for the NCAA to ignore what Bost had done — was granted. Thus, Bost is allowed to return after an NCAA penalty of games. The kid took his chance at the NBA, changed his mind, and the NCAA got taken.
Three big NCAA cases involving good players with three outcomes that, at least in practice, benefit the schools and allow the players a second chance, albeit with punishments attached. Sidney and Selby's cases seem pretty clear cut. Both got money, or their families did, and were rightfully smacked for it. But both paid their penalties, sat time for transgressions past and are now allowed to continue their professional basketball auditions. Bost was apparently rewarded for being an idiot, since he technically should have been permanently ineligible. Kids make mistakes. And some of them get a pass.
'Permanently Ineligible' is what the NCAA deemed Enes Kanter, in what is the only major NCAA case involving a likely future pro left unresolved. Eager Kentucky fans and staff are asking themselves what, beyond the convoluted framework of international basketball, makes the case of their would-be Turkish starting center so different.
Selby, for one, isn't really that sure how:
"I do feel that I am lucky because when I saw what happened with the Kanter situation, I wondered if they (the NCAA) would do the same thing with me," Selby said in an interview. "But God does things for a reason and I am just thankful that God gave me the opportunity to play a game in college."
So it's God's fault? That won't come as a surprise to forever-paranoid Kentucky fans. We've been pretty sure the Man Upstairs has had it out for us for some time. How else to explain Billy Gillispie?
At Kentucky, taking is as much a part of the game as anywhere. At its worst, this resulted in a near-shutdown of the whole shebang in the late 1980s, a black mark the program and its fans still live with to this day. More recently, the taking has been more in the "for granted" department. Winning is never guaranteed, and yet it's considered the default scenario for the Wildcats. And not just winning, but winning everything. Every game. Every recruit. Every news cycle. Everything.
Which is why Kentucky's Big Blue Nation of fans continues to await a positive result from the NCAA on its appeal of the initial ruling for Kanter despite all evidence. But it does seem on the face of it a double standard. Without rehashing it long form, Kanter was rejected by the NCAA for receiving "benefits above and beyond expenses" while playing sparingly as a junior player for a Turkish pro team. His parents claim it was always Kanter's intention to play college basketball and that they never took money beyond living expenses. But the European system works very differently than the US system. There, teams openly sign and pay players in their teens and amateur status is really nothing anyone cares about. Here, we do all the taking secretly, look the other way at corporate gifting and then clean up any messes with weirdly selective enforcement later. In the aftermath of the NCAA's odd Cam Newton ruling, the Kentucky family and the Kanter family are hopeful for a reversal. They'd gladly take a future NBA center right now.
It's not like any of this is really a surprise. Kentucky knew that Kanter's eligibility was going to be in question. The school can't really be that flabbergasted that it finds itself without the future pro on the court this December. Still, given how clear it is that what the Wildcats really only lack is the interior muscle Kanter would immediately bring to be a Final Four threat this season, you can hardly blame them for lobbying as hard as they can for the NCAA folks to send some of that holiday giving they sent to Lawrence and Starkville down Lexington way.
With no malice toward any of them, what Sidney and Selby did was pretty blatantly against the rules. And, as kids who have navigated the high school and AAU circuit for years, it's not like either could pretend they were unaware of the rules as they stood, nor can their families. And Kanter's family claims they did what they thought they were supposed to do, but did they not take as well? That they are held to a different standard because of the difference in the Euro and American basketball eligibility systems is immaterial. Maybe that's just the way it is going to be. Maybe American players are held to an easier standard of selective punishment for gifts received.
Of course, unquestioned getting is what paved the way for the long, protracted and legalistic cases of Sidney, Bost, Selby and Kanter (a nice sounding law firm if ever there was one) in the first place. It's the culture of taking that led to these young men's predicaments. Had any of them decided to eschew the handouts being offered them, they'd have been playing from Day 1. Obviously, this sort of hard line ignores familial finances, hardships endured and the like. But we are not playing cultural relativism here.
There is taking and there is not taking, and each of these guys, or their families, took when offered. That it's something most of the rest of us continue to do every day doesn't make it right. It just makes it typical. It would be nice if there were lessons learned from each of these player's situations. But if the Rangels, Tigers and Favres of the world are any illustration, there won't be. Because we're all too busy taking, and forgiving, to notice.
Originally from Kentucky, JL Weill now writes from Washington, DC. His take on politics, culture and sports can be found at The New Deterrence and on Twitter.
Photo by KCouliau, from Flickr.