by Rachel Herman-Gross
A poem by Rachel Herman-Gross.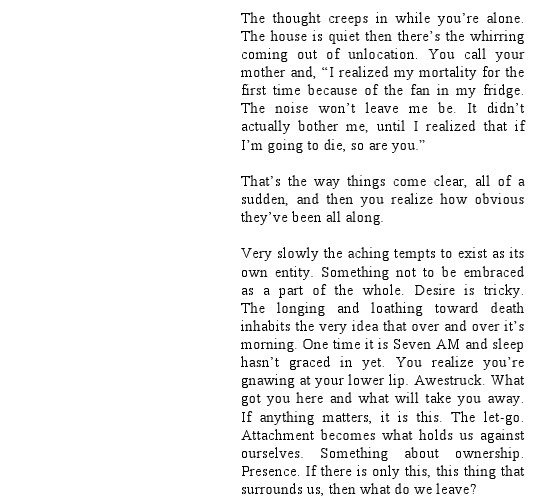 Rachel Herman-Gross is a native of Buffalo,NY. She graduated from Eugene Lang College, The New School for Liberal Arts, in 2006. She is a member of The Drunknsailors, where she serves as a Contributing Editor and is currently editing the second short story collection from Le Chat Noir. Her alter ego, Simone, is a working member of The Poetry Brothel. Rachel is also published in Release, Types of Screws, The Porthole, Stretching Panties, Pax Americana and We Live for Blood and Glory. She lives and works in Brooklyn, NY.