How to Vote in Wisconsin Today
by Abe Sauer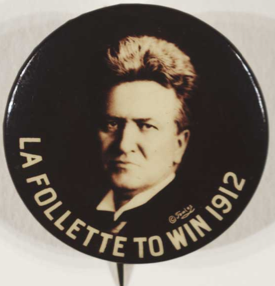 Big changes, civic-minded cheeseheads. We hope you're planning to vote, even if you're one of the 20,000-odd out-of-state students at UW-Madison. The polls are open-and they'll remain open until 8 p.m. (For all you coasties, that's 9 p.m.!) Vote your peer-pressured conscience! You can find your Wisconsin polling place here. Not registered? Not to worry, you can register at the polling place. The ballot you receive will be in English-only, because this isn't the frickin' U.N. And now: to the candidates.
There is little contention within the Democratic party for Wisconsin's top offices. Republicans (or spoiler Democrats who want to take advantage of Wisconsin's open primary law to vote for a weaker Republican in a race with an incumbent) are faced with a platter of interesting tea party candidates.
• The Governor's Race: Milwaukee Mayor Fightin' Tom Barrett will be the Dem candidate to replace Jim "Eeyore" Doyle, who is leaving office to comfort-eat his way into another 40 extra pounds. Meanwhile, both Republican hopefuls have been racing to the bottom. A win by money-hiding Milwaukee County Executive Scott Walker would promise a big city Milwaukee-sourced state leader all of Wisconsin could agree to resent. Thanks to Scott Walker's recent campaign message, Wisconsin voters know that his Republican opponent Mark Neumann is the same as Nancy Pelosi. So, you know, a primary vote for Mark Neumann is a vote for Nancy Pelosi. (Should he win, what tactic will Walker turn in the general election, given he's already blown his Pelosi wad? Vote for him to find out!)
• Those looking to make Northern Wisconsin a political laughingstock can vote for roll with former Real World: Boston castmate Sean Duffy for the 7th District seat being abandoned by David Obey. Hey ladies, he's endorsed by Sarah Palin!
• There is a four-way Republican race in Wisconsin's 8th District to challenge incumbent Dem, Steve Kagen. The Awl endorses Aaron Rodgers after that awesome performance against the Eagles. Bring it on Buffalo! (Does The Awl have readers in the 8th District?)
• In the senate primary, Republicans can poke their heads up and see the shadow of leading candidate Ron Johnson to guarantee six more weeks of near-slanderous ads about Russ Feingold that will plague every commercial break of every Packer game until November. The self-made married-into-money multi-millionaire is such a spectre of doom that the Cap Times broke its long-held policy of not endorsing primary elections to endorse anyone but Johnson after the candidate said of the manufacturing sector destruction caused by NAFTA and CAFTA, "Well, in a free-market capitalist system, there are always winners and losers." (If Wisconsin teabags Feingold in favor of Johnson in November, the state will have done the nation a grave disservice.)
• Would somebody please cast a vote in the 6th District where 32-year incumbent Republican Tom Petri is running completely unchallenged on either side? Poor guy has probably forgotten all about the feeling of getting votes.
• Wisconsin's 3rd District features a Republican primary between tea party candidate Bruce Evers and ethically challenged candidate Dan Kapanke to take on incumbent Wall Street-owned Democrat Ron Kind in the general election. The Awl endorses dusting off and nuking this district from orbit; it's the only way to be sure.
• In the 2nd District Republicans Chad Lee and Peter Theron are battling to face a challenging general election that will test their abilities to accuse Tammy Baldwin of being a lesbian without actually using the word "lesbian." Chad Lee seems the more wily choice, already having challenging Baldwin to a debate on the subject "The 2nd District is one of the Best Places in America to Live." Chad Lee's team says they will take the affirmative position, which means….
• In the 1st District, Republicans can go and cast a vote for GOP dreamboat Paul Ryan. Sure he's an uncontested incumbent but, OMG! ISN'T HE SO YUMMY? He's like a less ethnic Anthony Weiner! SWOON!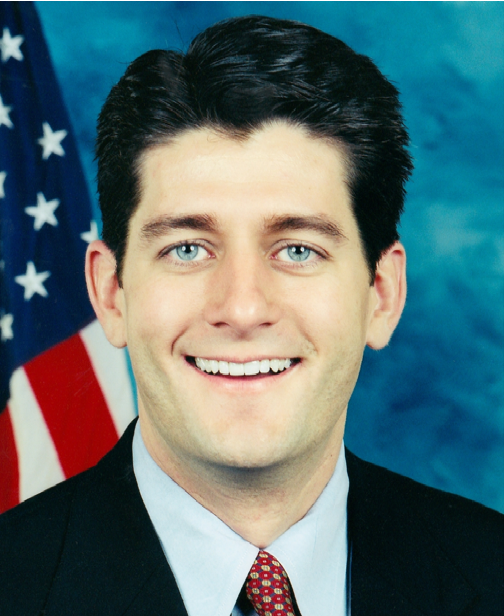 Don't you just want him to take you in the closet and represent you over and over and over again?
• In the many local sheriff elections that everyone ignores to his and her detriment, please do a little research.
So Wisconsinites, and many, many Wisconsin-based students, good luck at the voting booth and remember to fully cover up, so as not to offend the octogenarian Polish Catholic woman running your polling station!
Abe Sauer is working on a book.