Damien Hirst: The End of His Era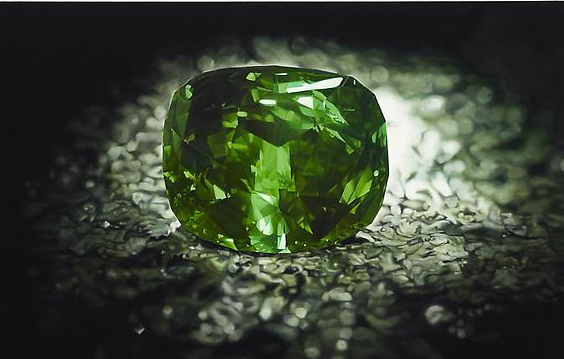 Damien Hirst is in some hot formaldehyde these days. The secondary market for his works has collapsed by at least 93% in the last two years, and he's been accused of plagiarism by Charles Thomson, artist and co-founder of the Stuckists, a British arts group that promotes figurative painting. The jocular pontifications of these Stuckists fall somewhere in tone between Viz magazine and Prince Charles yammering on about "traditional" architecture. Thomson weakens his case enormously by claiming, for instance, that Hirst's "Pharmacy" was lifted from Joseph Cornell's work in the forties. Which, of course, it was. The "quotations" of fine artists-concepts, techniques, poses, etc., lifted and remade over and over again-are the meat and drink of art historians, so deeply woven into the history of art that it is ridiculous to call them "plagiarism."
Allegations that Hirst lifted the ideas and methods of other artists, notably those of Lori Precious, are far more credible, and have been public since 2007. Most interesting and strange, though, is the story of Hirst's borrowings from the artist John LeKay.
The range and specificity of Hirst's appropriations of LeKay's work really are startling. Especially so, since the two were friends; Hirst hung around LeKay in New York between 1992 and 1994; they went out drinking and to openings, played beach-ball badminton in the living room together, etc. There is a pretty much comment-free comparison of several of the works in question on LeKay's website. He has kept pretty mum about the whole business until now, though he told Juxtapoz explicitly that he won't be seeking compensation from Hirst (because he is "more interested in Buddhism than material wealth," apparently).
An aside: Hirst may have lifted such a wide variety of LeKay's ideas in a spirit of homage, but he didn't hesitate to sue a 16-year-old British collagist for making use of Hirst-derived images.
In 2008, over $270 million of Hirst's works were sold at auction. The largest sale-famously conducted by Hirst directly without his dealers-was held on September 15th of that year; according to The Economist, the Russian kazillionaires were out in force.
Alexander Machkevitch, a Kazakh mining magnate with a taste for metallurgical themes, bought six lots in the evening sale: a large stainless steel cabinet filled with manufactured diamonds, a pair of gold-plated cabinets containing more lab gems, three butterfly canvasses and a spot painting with a gleaming gold background for a total of £11.7m. Other buyers from the region included Maria Baibakova, Vladislav Doronin, Victor Pinchuk and Gary Tatintsian.
There's just the slightest whiff of a sneer at the arrivistes cloaked in these statistics: "39% of the buyers had never bought contemporary art before and 24% of them were new to Sotheby's. Europeans (including Russians) bought 74% of the lots, while 17.7% went to the Americas and 8.3% flew to Asia and the Middle East."
This event-perhaps intentionally-undermined Hirst's resale market: "The average auction price for a Hirst work in 2008 was $831,000. So far in 2010 it is down to $136,000, a sum that does not even take into account the many lots that failed to find buyers."
And this for an artist whose work became all about the market. Earlier this year, when Hirst showed at Gagosian on Madison Avenue in New York, Roberta Smith of the Times wrote: "In the beginning he conducted himself with intelligence or at least inclusive cheer. Not so much these days. It is as if Mr. Hirst had seen the light, and it was gold, and he wants to shove it in our faces lest we think we are above greed."
What's more, it's difficult to believe that the Precious revelations wouldn't have dampened the zillionaire appetite for Hirst's butterfly paintings as early as September of 2008, but it seems they didn't. There has been surprisingly little comment on this matter. Because let's face it, very few people, none of them rich or powerful, would benefit from the truth coming out. And yet! The truth does seem to have a way of floating into view, eventually.
With so much collapsing these days it is impossible to know whether or not Hirst's resale market bubble has permanently burst. I will wager, though, that it has.
Maria Bustillos is the author of Dorkismo: The Macho of the Dork and