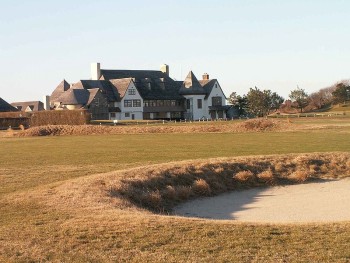 In some respects, it turns out, the rich aren't all that different. They contend with many of the same mood swings and overmastering passions that assail the peasant hordes. They gossip about Lindsay Lohan, they wonder in odd moments at the gym just what is the deal with Lady Gaga, and as the old saw has it, they put their riding pants on one leg at a time.
And like any bewildered civilian in the consumer bedlam of the great American market, they crave authenticity. But not in the same way you or I might, of course. Sure, they're dimly aware from that elegant boardroom comedy of manners, "Mad Men," that a gargantuan industry somewhere out there erects the scaffolding of our innermost longings to have and to hold. But that's not the M.O. of the grasping Croesus class, really. They don't need to let The Expendables or the skinny pants craze wash over them to jumpstart the mad quest for private fulfillment. They need, rather, something far more complex: a tastefully fleeting dollop of leisure that confirms their spot atop all relevant social hierarchies-something that airs an endearing personality quirk or two while never letting them forget for an instant that they are the culture's rightful and supreme objects of social deference.
This, naturally, is where Vanity Fair comes in. The luxe lifestyle monthly stands expertly athwart this wrenching paradox, as befits a publication named for a Methodist vision of the road to Hell. And now, just as the peak of the season of moneyed leisure arrives, VF scribe Jessica Flint teams with photographer Alix Smith to docent America's jittery viceroys through the cognitive challenge known as the Hamptons summer.
Once upon a time, it seems, the Hamptons were "an idyllic enclave where Manhattanites decamped to escape the bustle of city life." Now, however, the place abounds with crass eyesores that can send even a practiced socialite into a whimpering fit of panic worthy of a CW franchise; the place "has become infested with pop-up shops, bass-thumping nightclubs and publicity parties." But today's Gatsby-lite generation need not fret: Flint has polled "eight young people who do the East End right to show us their Hamptons habitats," and supply a refresher course in "the romantic charm of Long Island's South Fork."
Why, there's Amanda Hearst, for starters. The publishing heiress presides year-round over a spread her family built a decade ago after a desultory set of tours through the summer rental markets in Bridgehampton, South Hampton and Water Mill-where the present Hearst compound now hosts a bestiary worthy of Charles Foster Kane. There's an emu, espied touching down "a little more than a touchdown pass away from the pool," together with "miniature goats, a donkey, a mini-horse, ducks, chickens, geese, cats, dogs, an African gray parrot and doves." And if the thought of a "mini-horse" cantering among a gaggle of doves isn't sufficiently creepy, let's not forget the house proper, which "incorporates leftover marble mantelpieces [Amanda's] great-grandfather William Randolph Hearst flew in from Europe to furnish his famous castle in San Simeon, California." Because really, nothing says summer relaxation like ghoulishly disinterred Old World ruins.
And just a few more touchdown passes down the road in Water Mill there's the Argentinian polo pro Nic Roldan, who wants one thing understood at the outset about his Hamptons life: "It's not all work and no play." True, as the Flint-Smith documentary team arrives, he's just completed a bruising "practice session at the polo field next door," but he also unwound for a spell in the pool, presumably in a sage bid to ward off the Hamptons epidemic of polo-related neurasthenia, so now the fetching lad stands in his kitchen "dripping wet." Of course, as "one of the best polo players on the planet," Roldan isn't exclusively a Hamptons habitue; he divides his time, Flint writes, between the South Fork, Argentina and Palm Beach. But he's migrated north this season to ride with "Team Certified's Gonzalo Garcia del Rio, Iñaki Laprida, and sponsor Michael Borrico," while also rolling "with an entourage of groupies." In other words: dismount, hand your mallets off to the help, and everybody into the pool! All work and no play makes Nic a dull boy.
Of course, if miniature farming and globetrotting tumescence aren't your thing, there's always the life of the mind. Consider the testimony of Christina Lewis, a k a "The Writer," a business scion who's thoughtfully shouldered the burden of "reporting on the Hamptons for the Wall Street Journal this summer and so is naturally pictured plying her trade in a beachside garret, seated at an antique desk while sporting a strapless ball gown. To nourish her muse, Lewis apparently pops into an awaiting carriage and hies over to East Hampton's Bookhampton to inspect "the greatest selection of books ever." (Indeed, the store's eponymous blog reports that its two bestselling nonfiction titles are Dan Rattiner's In the Hamptons Too and Carol Saxe's Paintings of the Hamptons-and lest you hastily conclude that the store's clientele is a tad solipsistic, just note that No.5 on the list is Sam Wasson's Breakfast at Tiffany's meditation Fifth Avenue, Five A.M.. Truly, this is the greatest selection ever.)
The rigors of composition aren't for everyone, of course. As Flint notes, the far less strenuous path to Hamptons cachet is the calling of professional houseguest. That's the niche carved out by fashion-designer-cum-"rock aristocrat" Charlotte Ronson, who's been surfing Hamptons guestrooms since the age of five. Ronson indeed possesses a pedigree right out of the Kato Kaelin Academy; her mom is "a socialite and jewelry designer," while siblings Marc and Samantha are both D.J.'s. To paraphrase the immortal Eve Arden in "Mildren Pierce," the Ronson brood was all apparently frightened by the sight of a callus at an early age. But of course, Charlotte Ronson's lifelong tenure as a Hamptons "invite-able" means that she has assembled a forbidding shopping-and-dining portfolio out among the summer swells: "Babette's, in East Hampton, for breakfast; Town Line BBQ, in Sagaponack, and Turtle Crossing, in East Hampton, for barbecue; Gosman's Dock and Cyril's in Montauk, for seafood; Blue Parrot in East Hampton for cocktails." Even the tireless Flint grows a bit woozy contemplating the itinerary: "the list goes on (Round Swamp Farm for fresh snacks) and on (Scoop du Jour in East Hampton)." One can almost hear scenemaking Hamptonites in the background, fretting amongst themselves in hectic yet hushed tones to avoid eating out, lest they end up hosting the rock-aristocrat ingenue and her irritating little dog for another goddamn summer.
Meanwhile, Flint tiptoes dangerously close to the full decimation of her slapdash premise with the inclusion of another rockin' eminence, Montauk surfer dude Rob McKinley. He is, after all, one of the "big city nighclub guys" who in 2008 sprang the Surfer's Lodge on the unsuspecting end-of-the-island hamlet-and one has to assume a fair amount of dreaded "bass-thumping" occurs within the Lodge's walls. But like Ronson, he can claim Hamptons authenticity dating back to his wonder years: "I first went to Montauk in the summer as a kid at eight years old." Still, one has to suspect that a wetsuit dandy now dating veteran MTV awards-and-reality-TV producer Summer Strauch isn't all that exercised about preserving the region's chief selling points (in his view, "the natural beauty of the Hamptons and the mix of characters the area attracts"), club impresarios being "characters" in just about the same sense that the MTV video awards are about "talent."
Such analytical confusion aside, however, Flint does masterfully round up her linked biographical study with a true culture hero of Hamptons privilege: Dylan Lauren, daughter of "fashion icon Ralph and photographer-author Ricky." She has neatly resolved the authenticity dilemma in a way that only the fabulously well-to-do can: She purchased outright the main object of her childhood Hamptons longing, the East Hampton candy store formerly known as Nuts About Chocolate. The onetime site of that local sweets outlet is now a satellite franchise of the younger Lauren's infantilizing retail chain Dylan's Candy Bar, reportedly inspired by her love for Willy Wonka and the Chocolate Factory and the early-childhood boardgame Candyland. In a typical flourish of heiress entitlement, she announces "I insisted on it, even though there were other available spaces in the area." And what better way to honor the idiosyncratic charms of one's childhood haunts than to annex them casually to one's property portfolio as an iconette-on-the-make?
It seems unlikely, to judge by the evidence, that during those same formative years, Dylan Lauren had ever happened upon Jane Addams' celebrated description of the spiritual distemper that so deeply unsettled her own privileged upbringing: "You do not know what life means when all the difficulties are removed! I am simply smothered and sickened with advantages. It is like eating a sweet dessert first thing in the morning."
Then again, what would be the point of erecting anything like a settlement house on the Hamptons? It'd be only a matter of time before the facility be overrun with invite-ables and polo groupies and surf club regulars-at which point Vanity Fair would have to dispatch another photo team to patiently sort out the social order all over again. So party on, sweet Dylan-you and yours will always have the Hamptons, a bit of romantic charm nestled right where your conscience should be.
Chris Lehmann sends a handwritten thank you note to his hosts after every stint of houseguesting.