The Job Board: Need an Employee? Need a Job? Inquire Within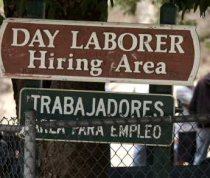 Do you need an employee? Do you need a job? Well come on in and let's make the magic happen! Here's what we learned from last week's first job board experiment.
• There are jobs in this crazy job-scarce world!
• Most readers of our site aren't commenters. It's helpful to leave an email address with your posting if you want a response.
• Information that might seem obvious to you, since you already know you, isn't always obvious to us. What city do you live in, or want to live in, for one thing?
• Links to your work are helpful, if you can provide them.
• Above all, be specific. You might be willing to "do anything" but ain't nobody hiring someone to do anything. (That's for our forthcoming, uh, "Impromptu Rendezvous" message boards.)
• And finally, not to sound like your dad but: represent yourself the way you think you should be represented. To put it another way: Comment For The Job You Want, Not The Job You Have.
Okay! Let the social experiments begin!