Spring is the time when even the surliest curmudgeons are lulled by new shoots and flowering buds into a state of shallow optimism. Summer-as certain plants inexplicably thrive while others succumb to heat and rain and pests-delivers a mix of pleasure and disappointment (and Deathâ"¢). Autumn, leaving us now, is about reflection and reconciliation.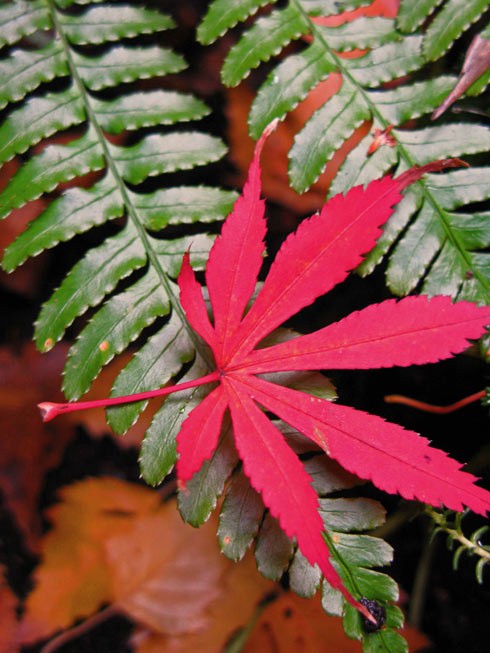 Or at least this is how it felt to me over the past few weeks as one by one, I picked up the millions of leaves that had fallen from the white birch and other trees, both in our yard and the neighboring lots. This is a labor-intensive process in a small garden like ours, where rakes or leaf-blowers are not practical unless you want to rip up all of your groundcovers; which in my case, I would rather die.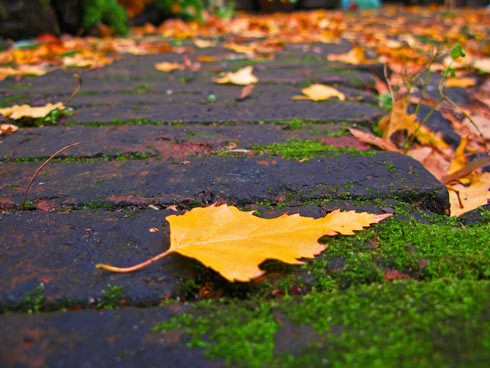 But there's a meditative quality to picking up the leaves like this, which, in addition to preparing the garden for winter, allows you to visit each plant and to think about how you have pleased or disappointed each other over the previous months, and how you might improve the relationship next year.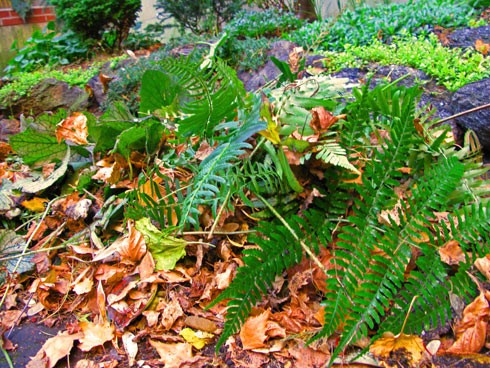 It's a tending process not unlike what happens in some families, where simply by spending time together after the inevitable battles and hurt feelings, you reach a rapprochement and perhaps even acceptance of each other's frailties and shortcomings.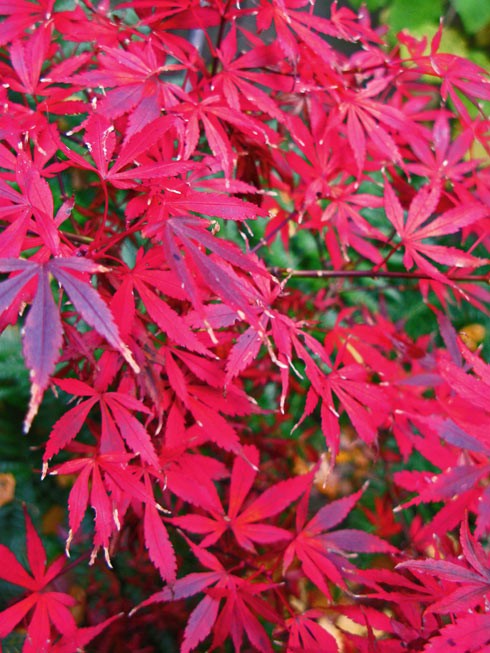 It was not difficult to remember how, in July and August, I had grown disillusioned with the failure of the Acer palmatum 'Elizabeth' to grow more than a millimeter and threatened (but only in my mind) to rip it out of the ground and hurl it into the vacant lot next door. But now I was consoled and even entranced by its crimson leaves, which, while perhaps not the blazing cloud I've seen elsewhere on mature specimens, nevertheless provided a lovely contrast between the evergreen ferns and the weeping blue spruce.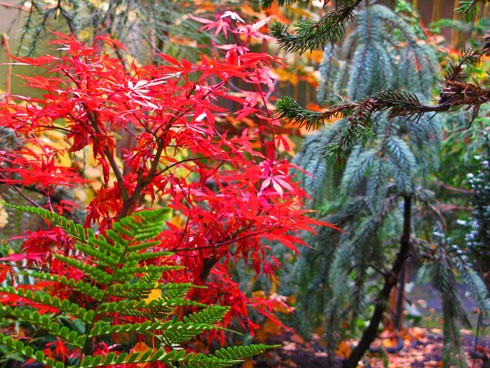 Nor could I claim to still be disappointed with our other Japanese Maple-an Acer palmatum 'shishigashira' (aka 'the shish')-who after languishing in the background for so many months seemed thrilled to step forward (albeit not without an understandable schadenfreude) and take center-stage after the demise of the painted ferns, which had wilted by mid-October.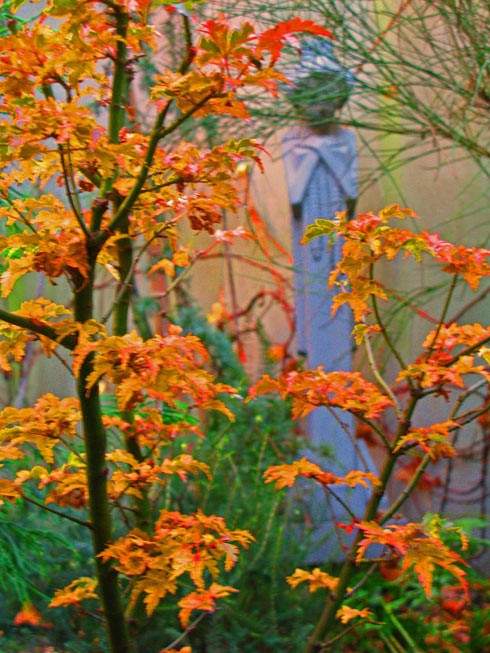 I was similarly inclined to forgive our beech tree-a columnar variety, Fagus sylvatica 'Dawyck Purple'-for turning green during the heavy rains of June, now that its leaves had turned a hypnotic shade of orange.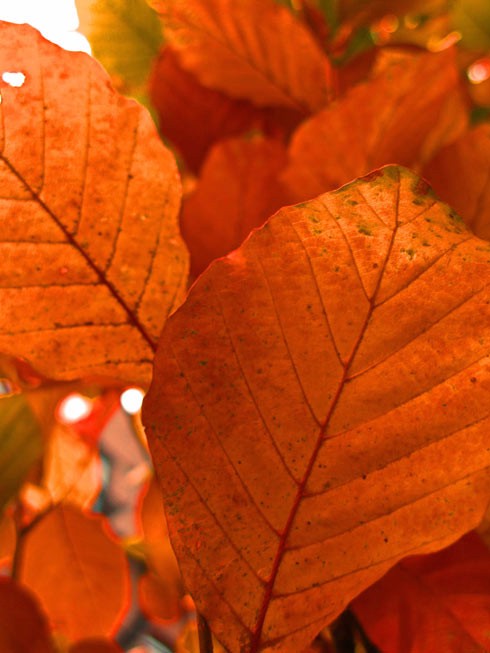 By the same token, if the trees weren't filled with overwhelming affection for me, their caretaker, they seemed resigned to living in a tiny, overcrowded garden surrounded by bleak apartment buildings. While perhaps not the future they had imagined as young saplings, when they had dreamed of growing up on lush estates or botanical gardens, they had at least been spared the sad fate of so many of their brethren, who die of loneliness and neglect in the nursery sections of 'big-box retailers' such as ____ or _____.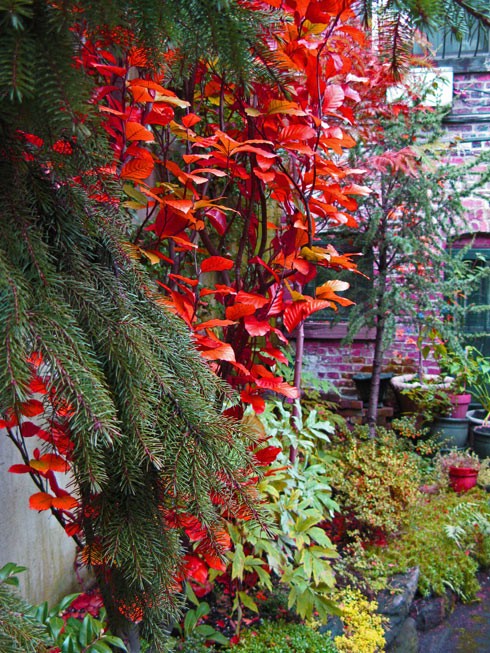 I paused to admire a fall crocus that had pushed through a patch of leaves I had yet to clear from the ground.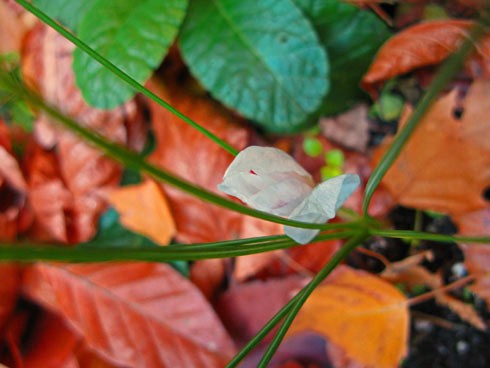 The small, delicate flower leaned over to whisper that winter was coming, but that spring would not be so far away.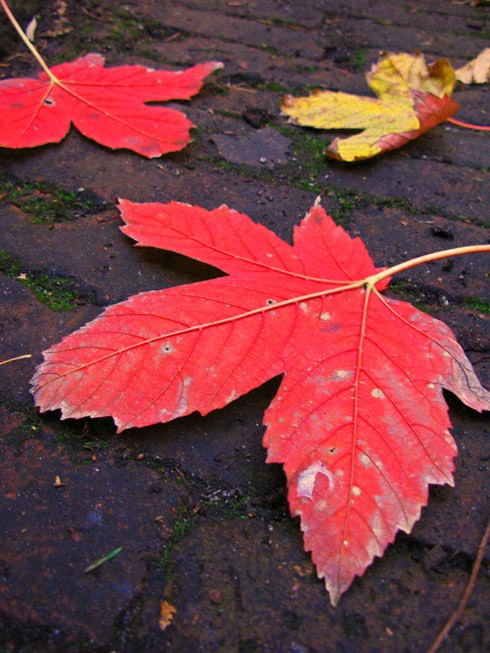 Previously: In Search of Lost Roses
Matthew Gallaway is a writer who lives in Washington Heights. His first novel, 'The Metropolis Song,' will be published in 2010 by Crown.