NFL Haiku Picks, Week Three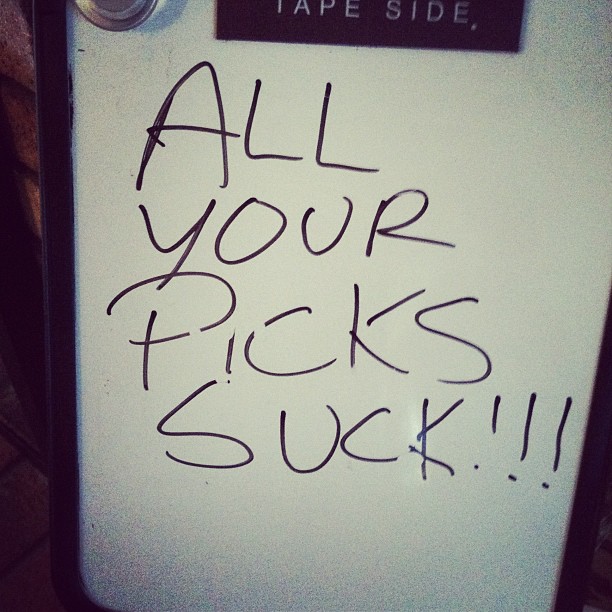 9/21 8:25 ET LA Rams -2.5 At San Francisco
Thursday Night Football!
Watch bad teams that suck! Or 'T.
J. Hooker' re-runs!
PICK: RAMS
9/24 9:30 ET Baltimore -4 At Jacksonville  (London)
This game is on at
9 A.M. Sunday morning.
But sleep late instead.
PICK: RAVENS
9/24 1:00 ET Cleveland -1 At Indianapolis
The Browns are favored!
This may be because the Colts'
QB is a squirrel.
PICK: BROWNS!
9/24 1:00 ET Pittsburgh -7.5 At Chicago
Bears fans may yearn for
The grim days of Jay Cutler
Sulking on sidelines
PICK: STEELERS
9/24 1:00 ET Miami -6 At NY Jets
QB Jay Cutler
Kind of sleepwalks through games with
The grace of a slug
PICK: DOLPHINS
9/24 1:00 ET Denver -3 At Buffalo
The Broncos looked good
Against the Cowboys but might
Fill up on hot wings
PICK: BRONCOS
9/24 1:00 ET At New England -13 Houston
The Patriots should dump
This game and donate game checks
To Harvey relief
PICK: TEXANS
9/24 1:00 ET At Carolina -6 New Orleans
Never figured out
Why that streetcar in the play
was named Desire
PICK: PANTHERS
9/24 1:00 ET At Minnesota Off Tampa Bay
I like the Vikings
But their mirrored stadium
Kills a ton of birds
PICK: BUCCANEERS
9/24 1:00 ET Atlanta -3 At Detroit
Lions will be down
Most of the game but win like
8 Mile B-Rabbit
PICK: LIONS
9/24 1:00 ET At Philadelphia -6 NY Giants
Giants O-Line is
Porous like a colander
Filled with sweet ziti
PICK: EAGLES
9/24 4:05 ET At Tennessee -2.5 Seattle
I also never
Figured out what that jar in
Tennessee stood for
PICK: SEAHAWKS
9/24 4:25 ET Kansas City -3 At LA Chargers
The Chargers play their
Home games inside the men's room
Of a Carl's Junior
PICK: CHIEFS
9/24 4:25 ET At Green Bay -9 Cincinnati
The Bengals have played
Drearily but the frozen
tundra's not frozen
PICK: BENGALS
9/24 8:30 ET Oakland -3 At Washington

The Raiders are good
The Redskins' name is racist
I really hate both
PICK: RAIDERS
9/25 8:30 ET Dallas -3 At Arizona
It's a good thing I
Don't actually bet on these
Games cuz I'd be broke
PICK: COWBOYS
The first two weeks Haiku Picks went 12-20. Sad!
Jim Behrle lives in Jersey City, NJ and works at a bookstore.