NFL Haiku Picks, Week One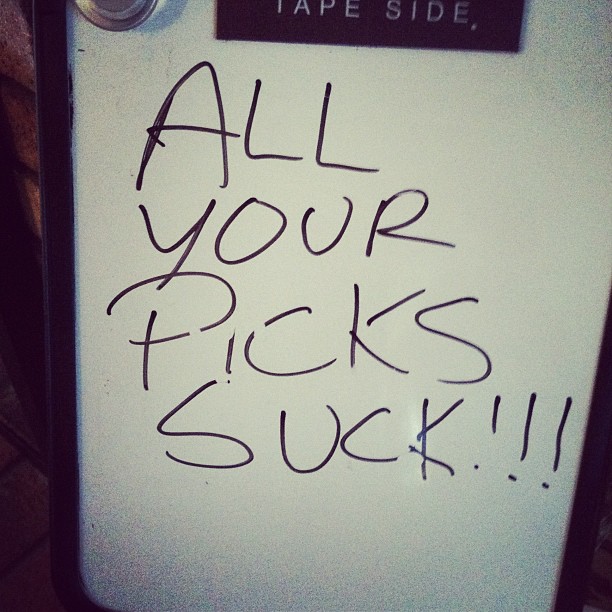 9/7 8:30 ET At New England -9 Kansas City
Tom Brady will be
banned by Goodell for the Red
Sox Apple Watch thing  
PICK: CHIEFS
9/10 1:00 ET At Buffalo -8 NY Jets
In the fight for last
There are no winners only
Falling lotus schmoo
PICK: JETS
1:00 ET Atlanta -7 At Chicago
After choking in
The Super Bowl expect the
Dirty Birds to re-choke
PICK: BEARS
1:00 ET At Houston -5.5 Jacksonville
Blake Bortles is the
interception version of the
Cloverfield monster
PICK: TEXANS
1:00 ET Philadelphia -1 At Washington
Washington needs
A new team nickname because
Theirs is so racist
PICK: EAGLES
1:00 ET Arizona -1.5 At Detroit
QB Matt Stafford
Is the highest paid NFL
Player. Don't know why.
PICK: CARDINALS
1:00 ET At Tennessee -2 Oakland
They say Remember
the Titans but I never
Ever remember them
PICK: RAIDERS
1:00 ET Tampa Bay -2.5 At Miami
Fins signed Jay Cutler
For the afternoon is Dark
And full of terrors
PICK: BUCCANEERS   
1:00 ET At Cincinnati -3 Baltimore
They should build a big
Statue to Joe Flacco and
Then tear it down hard
PICK: BENGALS
1:00 ET Pittsburgh -8.5 At Cleveland
Cleveland kneels during
The National Anthem then
Quietly surrenders
PICK: STEELERS  
4:05 ET At LA Rams -3.5 Indianapolis
Without Andrew Luck
The Colts should still beat the damned
Rams mercilessly
PICK: COLTS
4:25 ET At Green Bay -3 Seattle
The Packers would have
Won by a lot but Aaron
Rogers shaved his 'stache
PICK: SEAHAWKS
4:25 ET Carolina -5.5 At San Francisco
This year I think the
49ers coach is the
Scary clown from "It"
PICK: PANTHERS
8:30 ET At Dallas -3.5 NY Giants
Cowboys' chances hurt
by Elliot's suspension,
Chris Christie's karma
PICK: GIANTS
9/11 7:10 ET At Minnesota -3.5 New Orleans
If the Vikings can
Stay healthy they should be in
Good shape for the Draft
PICK: SAINTS
9/11 10:20 ET At Denver -3.5 LA Chargers
LA should not have
Two football teams but should have
Two fucking airports
PICK: BRONCOS
Jim Behrle lives in Jersey City, NJ and watches too much sports.
Image: Dave Parker via Flickr