10 Women Who Should Edit 'Vanity Fair'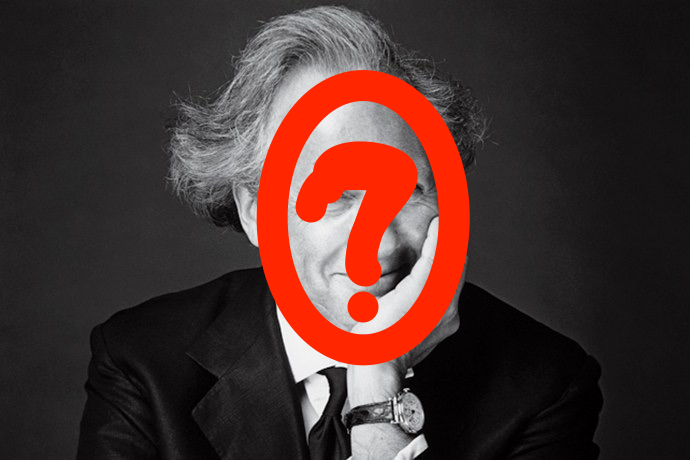 According to your tweets, Graydon Carter and Vanity Fair magazine have both died—my deepest condolences to the Waverly Inn. Just kidding! Some stuff is happening at Condé Nast, which is never not the case, and Graydon Carter has just announced his "garden leave," which is the second-most Graydon Carter thing about Graydon Carter besides his hair.
Her name "has repeatedly circulated over the last three years" as the leading candidate, according to WWD. She essentially turned The Hollywood Reporter from a trade rag into West Coast Vanity Fair, so how's that for qualifications? She's also the woman who made US Weekly, your favorite magazine (don't lie).
Articles editor of The New Yorker, ex-Spy magazine executive editor and former editor of the now-unrecognizable Observer, is my personal pick. She has years of invaluable service, championing the wide world of entertainment in the hallowed halls of America's stuffiest literary magazine, all the while having a wicked sense of humor (she edited Shouts & Murmurs until Emma Allen recently took over). She's currently working on a book about Lorne Michaels.
The current editor-in-chief of Fusion and former Jezebel staffer is one of the strongest non-white non-male voices in media, which strikes me as exactly the kind of infusion a magazine perennially obsessed with dead people might need if they want to survive in the actual twenty-first century, and not the aspirational one. My favorite Wikipedia fact about Dodai is that her page says she moved to New York at the age of seven, which makes her sound like she came all alone with nothing but a wad of gum, a notebook, and the will to tell great stories. Plus, this is the woman who brought us LOLVogue, one of the greatest features of the early Jezebel era.
I'm only half kidding. Please, just as, like, interim editor?
Look no further than Jazmine Hughes's recent Times Magazine profile for an Instax snapshot of the it girl of the next generation of magazine editors.
Currently stationed somewhere in the Pacific Ocean, this Australian whiz last seen at the Sydney Morning Herald's Good Weekend caused the entire city of New York to lose its breath for five seconds when she was named the Managing Editor of The New Yorker at the tender age of 26. I don't know anyone more obsessed with the great tradition of well-rounded magazines, who understands that glorious feeling of being hugged by a fur-bedecked socialite dripping in pearls that is reading Vanity Fair. You get to feel smart and rich just by osmosis!
She's a senior editor at Vogue, formerly the executive editor of Elle (dot com), and a story editor at Ye Olde Pre-Chris-Hughes New Republic, and the daughter of British historian Simon Schama. The quieter sort, she might let the Oscar party run itself, as Graydon intended.
I know, I know, she just turned down the Times to stay well ensconced at The Cut, her baby with New York. She's a little more fashion than Deborah Needleman, a little more accessible than Sally Singer, but the sheer breadth and strength of the Cut's coverage strikes me as the right "mix," as they say in the magazine world, for the paradoxical alchemy of a magazine that somehow comprises entertainment and fashion as well as big juicy enterprise reporting.
Originally I was thinking that the One True Force behind BuzzFeed's newsroom would eventually want to run a newsroom, like say the New York Times, as opposed to a glossier affair like VF, but it's not nice to pigeon-hole.
The author of War on the Wall Street Journal might have to leave James Murdoch off the "New Establishment" list (although perhaps he'd decline if she invited him), but if her latest Jared and Ivanka story is any indication, a magazine edited by Ellison would have some real teeth. Any concerns about lack of Hollywood chops could easily be offset by a savvy deputy.
Bobby Finger and Lindsey Weber
Pivot to podcast.