Re-reading Robert Stone's 'A Hall of Mirrors'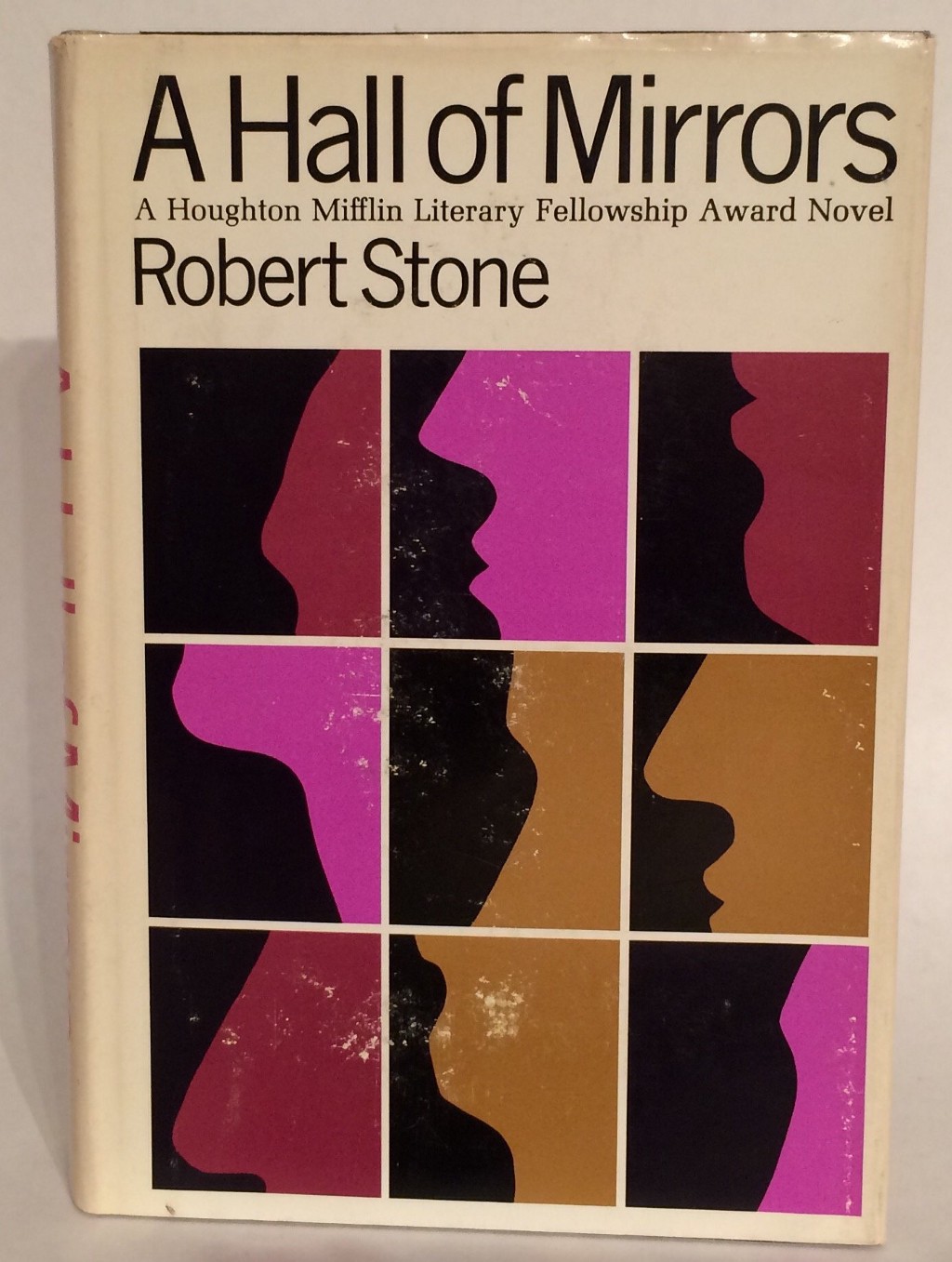 About a quarter of the way through Robert Stone's 1967 novel A Hall of Mirrors, the cool, sardonic main character, Rheinhardt, arrives at the New Orleans headquarters of soon-to-launch radio station WUSA — The Voice of an American's America. He's asked to tape a "real swinging" news spot to "turn people on to what's happening," and when he delivers, he's called into the office of founder Matthew J. Bingamon. After releasing Rheinhardt's hand from his grip, Bingamon tells him:
"When I listened to that spot I was able to see a picture. A part of a pattern. If I had listened to any other five minute straight news broadcast on any other station it would have been obscured, wouldn't it? But because you see it, you made me see it."
"The pattern," Rheinhardt said. "Yes."
"Well the news, so called, is a very important part of what we're trying to do with WUSA. Because there is a pattern. But it's hard, Rheinhardt, it's very hard to get across. Every honest man in this country feels it — and not only in the South — but everywhere in the country. They feel it, they pick up a trace of it here and there. But there are people whose business it is to keep that pattern obscured. From our point of view these people are the enemy."
Anticipating the rise of right-wing radio, Fox News, "fake news" — and its violent trajectory — half a century ago, A Hall of Mirrors reverberates beyond any account of American politics you might read in 2017. Stone's writing is wry, poetic, even hallucinogenic. Focused on outsiders in a hustle-or-be-hustled atmosphere where social and racial tensions are about to explode, it's rich with colorful con artists, pot-fueled thinkers and scarred, tender souls seeking a home in the world. And though the worst parts of its early-'60s setting don't need a revival, the book's attunement to forces on the scale of religion and myth can make our present-day culture feel cosmically bereft. Up ahead: the Restoration Rally.
Karen Hudes previously wrote about literary agent Candida Donadio, who represented Robert Stone, Thomas Pynchon and Joseph Heller, for Tin House. She has contributed to The Hairpin.