But Was It an Accident, Really?
America's death rate is on the rise. So is dodging the blame.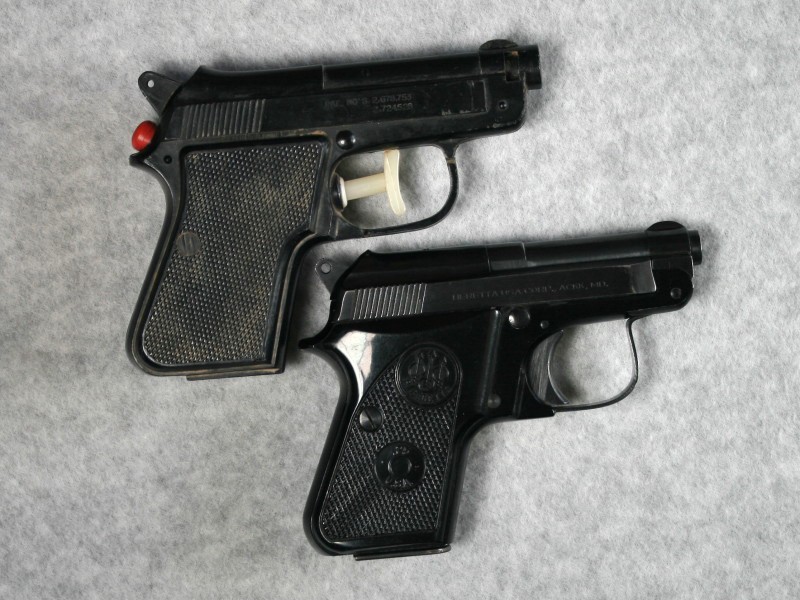 The Mother of Their Children
Surprises after pulling the trigger in Pennsylvania
In Swoyersville, Jeffery Santee had a few drinks after work. His brother Christopher had been drinking Southern Comfort.
Then, Jeffery told the police officers, he and his brother got into an argument about "the mother of their children."
Christopher Santee punched his brother in the head. Jeffery Santee threw a pot of chili from the stove. Christopher pushed Jeffery to the ground and kicked him.
In his bedroom, Jeffery found a shotgun. He ejected two shells from the chamber, returned to the kitchen and aimed the shotgun at Christopher.
Then, Jeffery shot Christopher in the stomach.
The gun discharged a third round he had forgotten about, Jeffery told the police officers. "It was an accident," he said. "I cocked the gun and it went off."
Source: The Citizens' Voice — Wilkes-Barre, Pennsylvania

Elective Contact
The council member is sorry she feels that way
In Louisville, Council Member Jessica Green shook hands. Council Member Dan Johnson kissed babies. Everyone waited for the mayor.
A handler nudged the elected officials onto the fresh blacktop of the newly refurbished basketball courts in Wyandotte Park. Someone set up a camera.
Then, Council Member Johnson grabbed Council Member Green's ass.
"When I was putting my arm there, it touched her backside — not on purpose, just by accident," said Council Member Johnson. "It was an accident, and I have apologized."
In his apology, Council Member Johnson wrote, "I am sorry you felt I improperly touched you inappropriately on purpose, and that I was laughing when I said it was not on purpose."
Last year, Council Member Johnson accidentally showed his naked buttocks to a legislative aide for Council Member Angela Leet in a parking lot. He does not plan to run for reelection.
Source: Courier-Journal — Louisville, Kentucky

Give or Take a Foot
The Pennsylvania State Trooper loved his wife to death
In 2014, JoAnna Miller sat on the floor of her home in East Norriton sorting clothing to be donated to charity. Her husband, State Trooper Joseph Miller, cleaned his gun nearby.
"I was about to clean my gun, and I didn't realize there was a round," Miller told the 911 operator. "I shot my wife."
He was 8 or 10 feet away, he told police officers at the scene, when the gun accidentally discharged.
He was actually like 2 feet away, he later told police officers, when the gun accidentally discharged.
Ballistic and forensic tests revealed that the gun that killed JoAnna Miller was fired 3 to 6 inches away from her head. State Trooper Joseph Miller was recently charged with his wife's death.
On the night his wife died in East Norriton, Joseph Miller was interviewed by a police detective. "Did you intentionally shoot your wife?" the detective asked.
"I did not," Joseph Miller said. "It was an accident. I love her to death."
Source: The Morning Call — Allentown, Pennsylvania

Here's What Happened After the Police Broke In
A jury ruled the mistakes were accidental
In Michigan, a 7-year-old girl was accidentally killed by police officers who had the wrong address on their no-knock warrant.
In Massachusetts, a 68-year-old grandfather was unarmed and lying on his stomach when he was accidentally killed by police officers who broke into his home with a no-knock warrant for someone else.
When Todd Blair woke up to someone breaking down his front door in Utah with a battering ram, he grabbed a golf club on his way out of the bedroom and was accidentally shot to death by police officers who had a no-knock warrant.
In Arizona, police officers broke into the home of former Marine Jose Guereña and accidentally fired 71 times in seven seconds, shooting him more than 20 times while executing a no-knock warrant for marijuana. No drugs were found. Jose died.
In Berwyn Heights, Maryland, police officers with a no-knock warrant accidentally broke into the home of the mayor and shot two dogs.
When Iyanna Davis woke up to the sound of her door being smashed open in New York, she hid in a closet. A police officer with an assault rifle accidentally shot her. He had a no-knock warrant for a different apartment. The officer "tripped and didn't mean to fire."
Ten police officers in an armored Humvee wearing body armor and Kevlar helmets and carrying Colt submachine guns, light-mounted AR-15 rifles and Glock .40-caliber sidearms, a door-breaching shotgun, a battering ram, sledgehammers, Halligan bars, a ballistic shield, and a flash-bang grenade broke down the door to a single-story ranch home in Wisconsin with a battering ram at 2 o'clock in the morning. Deputy Charles Long pulled the pin on the grenade and tossed it into a dark room.
The grenade accidentally landed in the playpen of 19-month-old Bounkham Phonesavanh, known as Bou Bou, who suffered burns across his chest and face, a long laceration that exposed his ribs, and a gash between his upper lip and nose.
The police officers had a no-knock warrant obtained at 12:15 a.m. by waking up a magistrate after an informant bought $50 worth of methamphetamine from a drug dealer in front of the house.
While paramedics attempted to stabilize Bou Bou, his parents and their three other children were detained by police officers. The drug dealer was not present and did not live at the house. No guns were found.
Bou Bou, now 4, recently underwent his 15th surgery. He wakes up from nightmares, holding his face, several times a week.
A jury ruled that Deputy Charles Long's mistakes were accidental.
Source: The New York Times

A Nightmare for Everybody Involved
Briana's mother is here to tell the other side of the story
On Walnut Street in Downtown Cincinnati, Briana Benson and Madie Hart got into a fight at 2 a.m.
Briana yelled. Madie pounded her hand on the hood of Briana's car.
Then, Briana drove over Madie with her car and kept going.
A week later, an anchorwoman at WCPO Cincinnati played the recording of a call to 911 on-air. "She was just under the car for like two fucking minutes," an unnamed woman can be heard telling an 911 operator, "like she was dragged under the car."
Later in the broadcast, Aimee Benson, Brianna's mother, appears on camera. "This is a nightmare for everybody involved. But there is another side to this story and it has to be told," Aimee Benson tells the anchorwoman. "Someone's life was taken, but it doesn't mean that somebody's guilty of murder. It was an accident, period. She was trying to get away."
Source: WCPO — Cincinnati, Ohio

Stopping Work
They told his mother it was an accident
In Queens, Alex Santizo laid brick and made plaster smooth. The townhouse had been old. With the other men, Alex had been hired to make it new.
Then, the roof collapsed.
When the roof caught Alex, it pushed him through an air shaft and he fell all the way down. Alex started to die in the basement of the townhouse, and finished dying at Maimonides Hospital.
At the townhouse, a Department of Buildings inspector stapled a stop-work order to the door. The townhouse had seven open violations with the Department of Buildings.
Beatriz Velasquez, Alex's mother, said she did not know how her son died.
"I heard it was an accident," she said.
Source: New York Daily News
Jessie Singer is a writer and politics editor in New York City documenting American accidents on Medium and TinyLetter. You can sign up for weekly stories of Americans who would really rather not be the blamed here: tinyletter.com/jessiesinger