> A tiny mission for this week
From Everything Changes, the Awl's newsletter. Subscribe here.
This week I was sitting on a bench outside a sandwich shop with my dog, waiting while my boyfriend ordered our lunches inside, when a woman appeared in front of us and asked my dog if she wanted a treat. My dog did want a treat, she always wants a treat, and this woman seemingly had them at the ready in case she saw a dog who wanted a treat on the sidewalk because she had them in her hand and gave a little biscuit to Scully, then asked me if I wanted an extra in case Scully continued to be a good dog. I said yes. She handed it to me and gave Scully's head a ruffle and then went on her way.
It was a tiny kindness but it stuck with me this week, given what this week was like in the world.
So I have a little mission for you for the next few days, if you are up for it.
The little mission is noticing.
Over the next few days, see if you come across examples of people doing tiny kindnesses — for strangers or for people they know. Maybe a bit bigger than holding open a door, but not necessarily that much more.
You can send them to me as you see them at laura@theawl.com, or wait to share until next Thursday when we'll check in about this.
Good luck. Here's a cute photo of my dog, who is a good dog.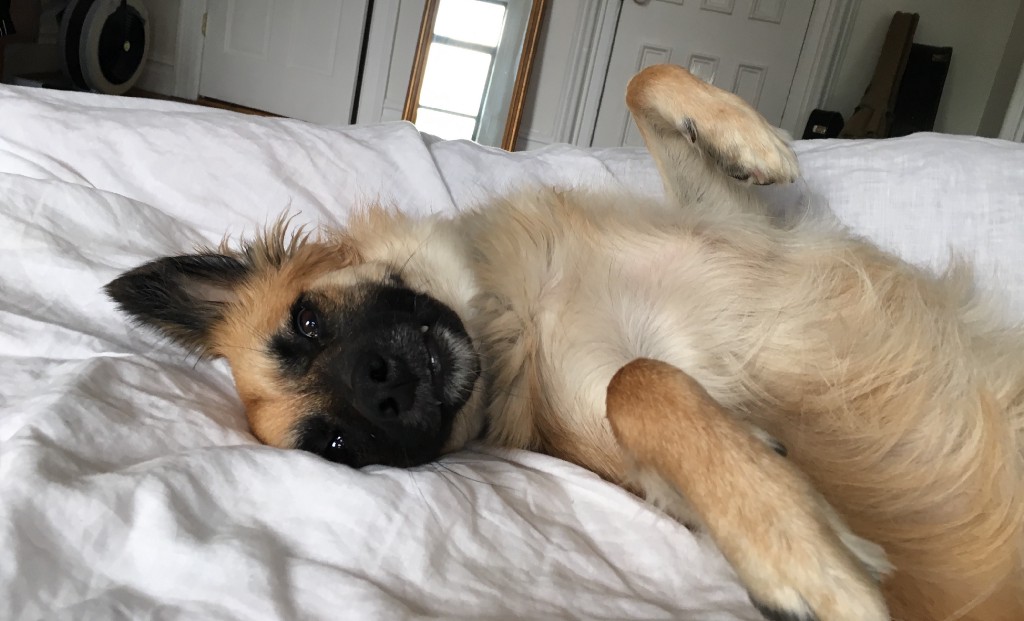 From Everything Changes, the Awl's newsletter. Subscribe here.