Odd Lots: Curious Objects Up At Auction
A Playboy Bunny costume, Manhattan sewer maps, and a class photo from the 1850s
Lot 1: Piece of (Cotton) Tail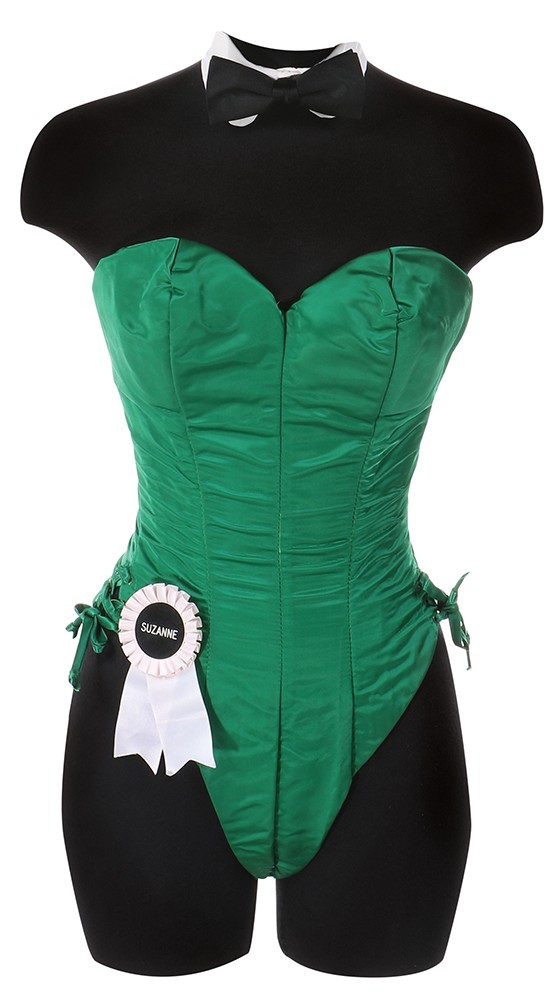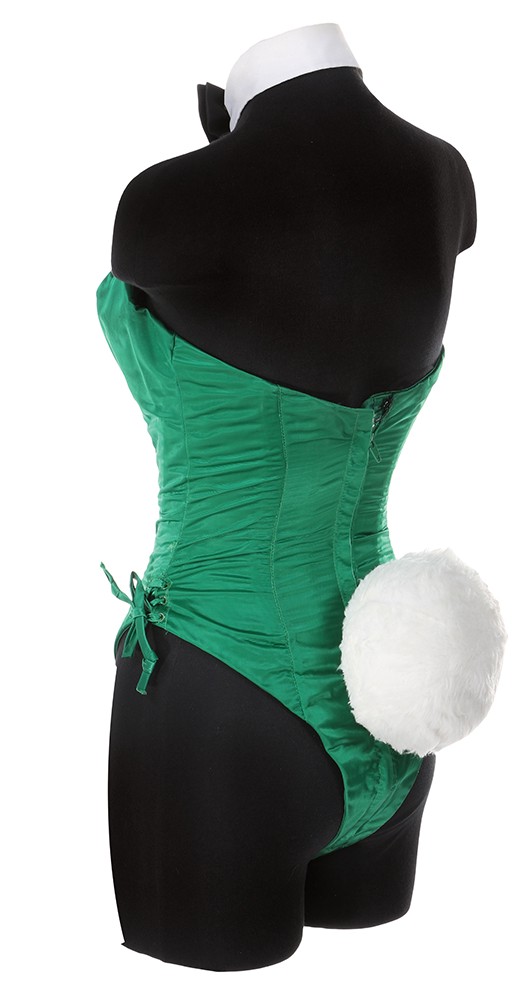 Ah, the Playboy Bunny, a hybrid female human/rabbit species dreamed up by Hugh Hefner, who opened his first Playboy Club in Chicago on February 29, 1960. Her natural habitat is a smoky club full of paunchy, middle-aged men.
Seriously, we're talking about women dressed as sexualized woodland creatures. Bedecked in a strapless satin bustier-leotard, complete with a pair of matching bunny ears and a fluffy white tail on her backside, the Playboy Bunny served food and drink to an "exclusive" group of randy men-about-town. All of this fizzled out in the 80s, although it was announced earlier this year that the Playboy Club and its Bunnies (with "updated outfits") are planning a comeback in NYC. #MakeAmericaGreatAgain
The green vintage costume seen here would have been chosen to complement the skin tone of its owner, Suzanne, sometime in the 1960s. Seldom seen complete with the nametag, cufflinks, clip-on bowtie, etc., this uniform hails from the Playboy archives sold at auction in 2003. It's back on the block in California on June 8, where some big spender might snatch it for $8,000–12,000.
Lot 2: Where the Sewage Ends
Want to take a deep dive into Manhattan's sewers? Here's your chance to do so, without mucking up your shoes or confronting a rogue alligator. At auction in New York on June 7 (and on view until then) is a set of nine hand-drawn maps of lower Manhattan's subterranean sewer network. Dating to the mid-nineteenth century, the architectural plans mainly focus on the streets surrounding the modern area of the entrance to the Holland Tunnel, plus two near the foot of the Brooklyn Bridge, and one in Little Italy.
There was a time in the New York City's history when sanitation services barely contained the mess — Canal Street, for example, was once a slow-flowing, foul-smelling stream of polluted wastewater until it was paved over. These maps attest to the city's attempt to improve the system.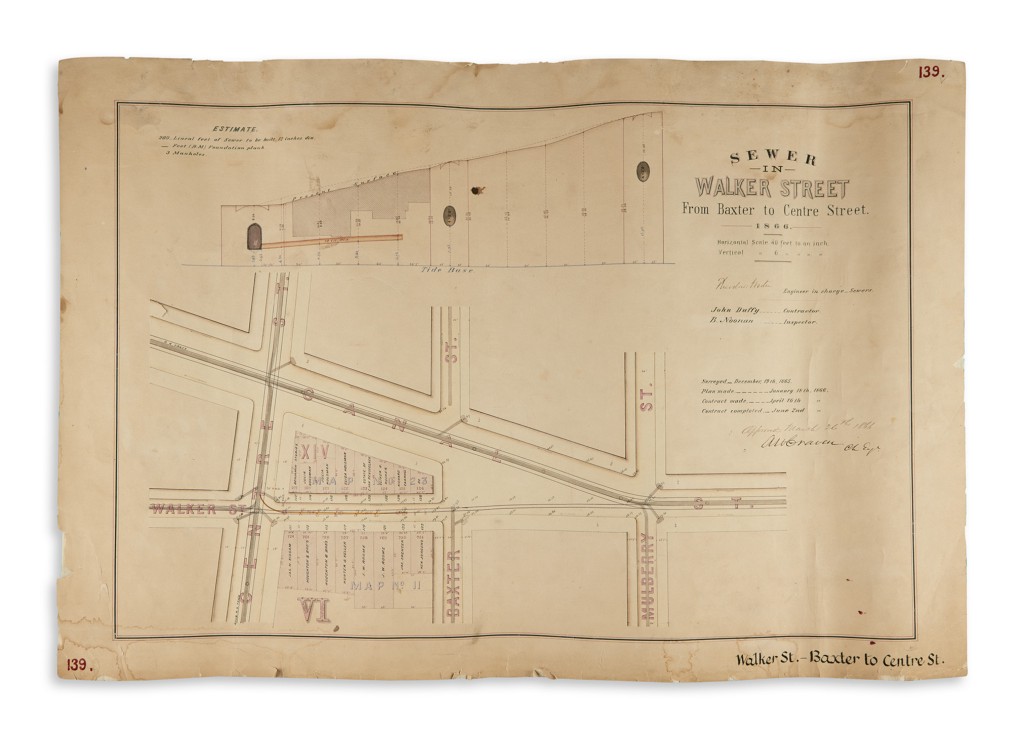 The auction house estimates that these funky ink and watercolor maps will make about $5,000.
Lot 3: Ugh, Math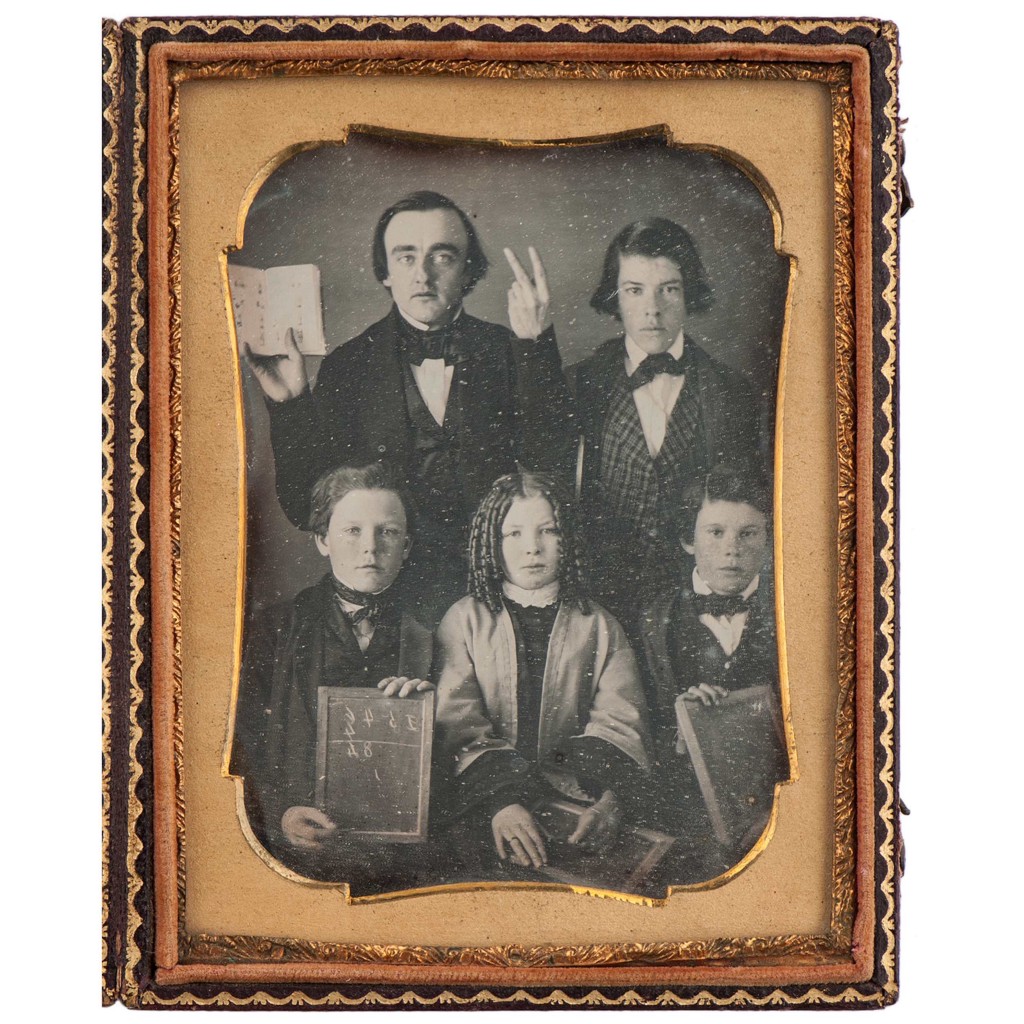 The Cincinnati auction house offering this c. 1853 daguerreotype of a schoolmaster on June 9 quite accurately describes it as "fabulous." What's really striking is that little more than a decade after Daguerre's photographic process was presented to the public — when a person would be lucky to have one photo taken in their lifetime — this guy choose to spotlight his numerical proficiency by counting with his fingers (math before Common Core) and displaying his textbook. He is so sincere in his nerdery, one assumes that he must have been planning to use the wallet-sized image to advertise his tutoring services. His little scholars, with chalkboards in hand, play along, wondering when the hell lunch is.
The starting bid is $1,500.
Rebecca Rego Barry is the author of Rare Books Uncovered: True Stories of Fantastic Finds in Unlikely Places.