Odd Lots: Curious Objects Up At Auction
A vial of poison, a top hat spittoon, and the art collection of Chelsea Hotel owner Stanley Bard
Lot 1: Assassination Souvenirs
It's clear from an assortment of memorabilia to be offered at auction in Dallas on May 13 that someone had a crush on presidential assassin Charles Guiteau. Feeling underappreciated by the Republican Party — though probably also schizophrenic — the Illinois-born Guiteau shot James A. Garfield point-blank as the newbie president prepared to board a train in Washington, D.C. Though infamous at the time, Guiteau is not a household name, unless your house is full of history professors or theater geeks (see "The Ballad of Guiteau" in Stephen Sondheim's musical revue, Assassins.)

The public reviled Guiteau — bullets were fired into his prison cell — and though his defense team tried to plead insanity, it didn't work. He was sentenced to die in January 1882, which is probably around the time that his sister sent him this vial of poison, "presumably in the hope that he would choose to take it and cheat the hangman," according to the auctioneer. How much for this dainty keepsake? Paired with a vial of the assassin's hair, the bidding opens at $350.
But Guiteau didn't cheat the hangman, and that incidentally created a market for related relics, e.g., pieces of the rope used to bind and hang him ($750) and a cribbage board hand-carved from a piece of his coffin ($350).
Lot 2: Spitter's Full
This top hat recalls those elegant days of yore when one could find a communal bucket of phlegm on the floor of public hotels, bars, courtrooms, and offices. We're talking about the late nineteenth and early twentieth century — post-Germ Theory — when, for whatever reason, let's say tuberculosis, people apparently needed to spit all the time. To keep these enlightened animals from making a mucousy mess everywhere, signs were posted beseeching gentlemen: "Do not expectorate on the floor." Maybe this signage also featured big flashing arrows pointing toward a spittoon, with the words, "Spit here."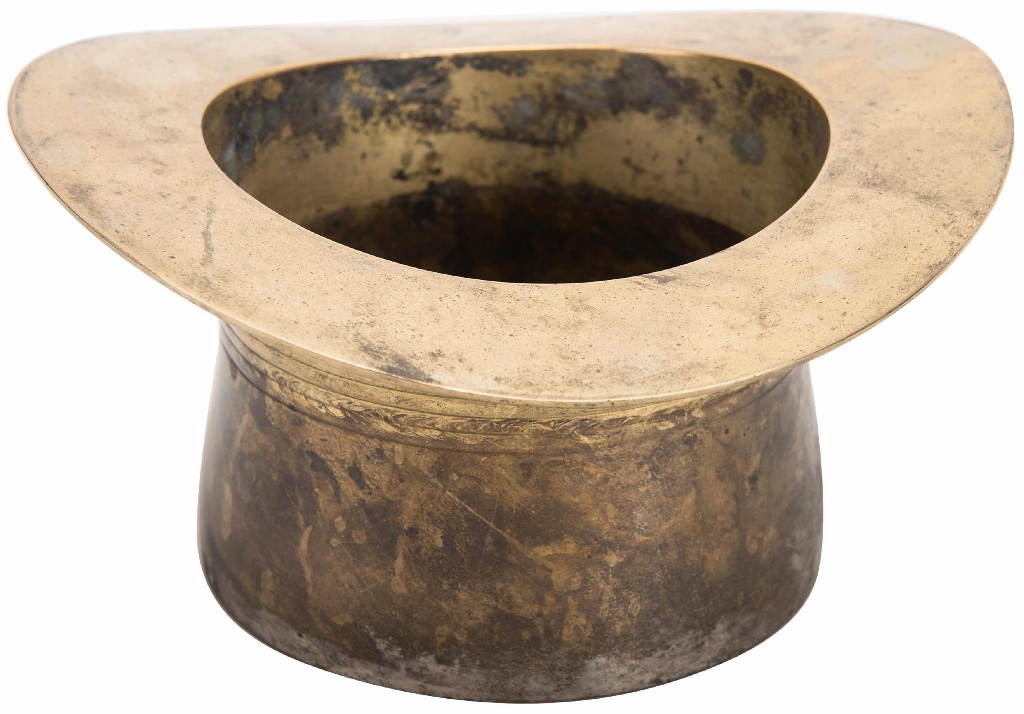 The classy brass model, circa 1890, is "very unusual," according to Potter & Potter Auctions in Chicago, where it will be offered for sale on May 7. The starting bid is $100, sputum not included.
Lot 3: Chelsea Hotel's Horses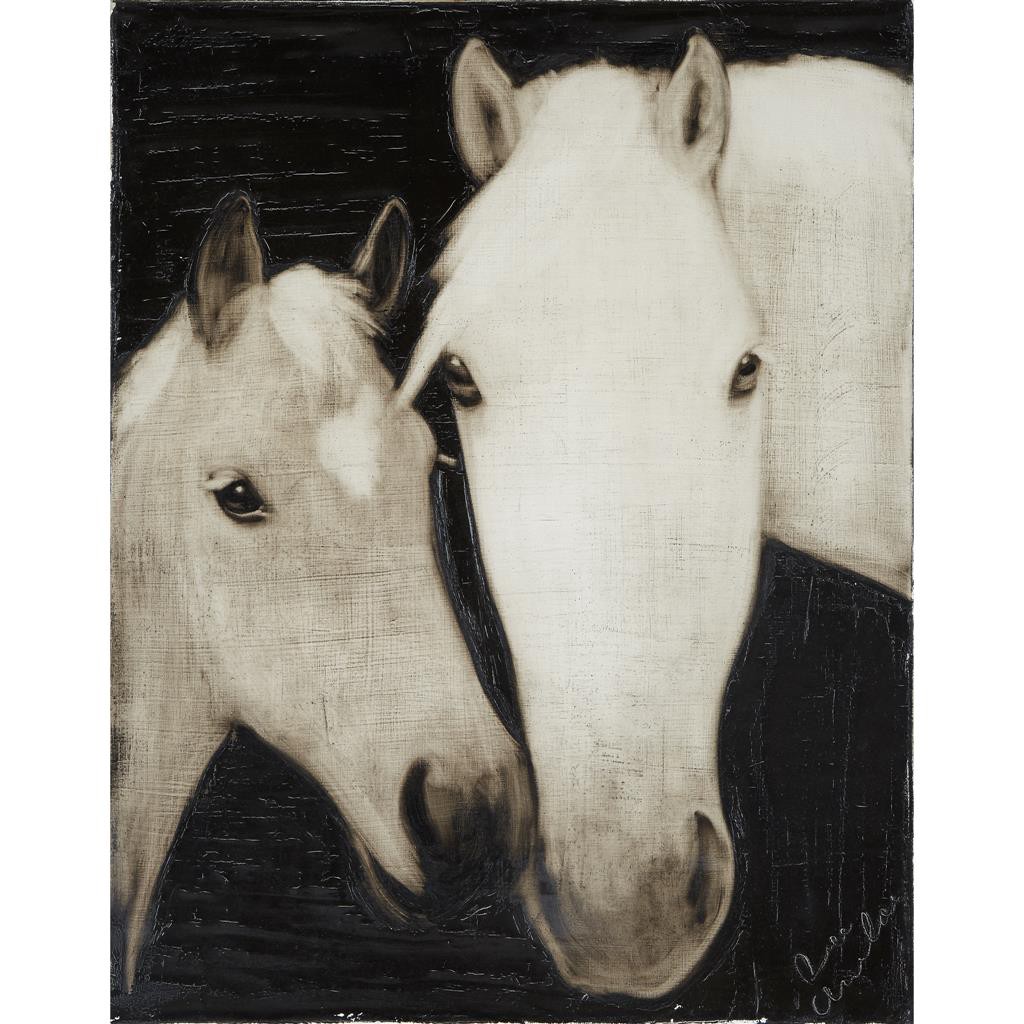 The Chelsea Hotel, once home to Patti Smith and Robert Mapplethorpe, and Sid Vicious and Nancy Spungen (before he allegedly stabbed her to death in room 100), was long touted as a bastion of Bohemian living in New York City. Stanley Bard, its kooky keeper for decades, was the man behind the desk who could be cajoled to accept finished canvases in lieu of rent from the artsy residents.
Bard died earlier this year, and his art collection is already headed to auction on May 16. The untitled painting seen here, valued at $6,000–10,000, is the work of American artist Joe Andoe, who lived and worked at the hotel for years. A similar equine-themed painting of his hung in the hotel's gallery-like lobby.
Rebecca Rego Barry is the author of Rare Books Uncovered: True Stories of Fantastic Finds in Unlikely Places.