Arbor Day Is The Only Holiday That Matters. Period.
Arbor Day Is The Best Holiday
Period.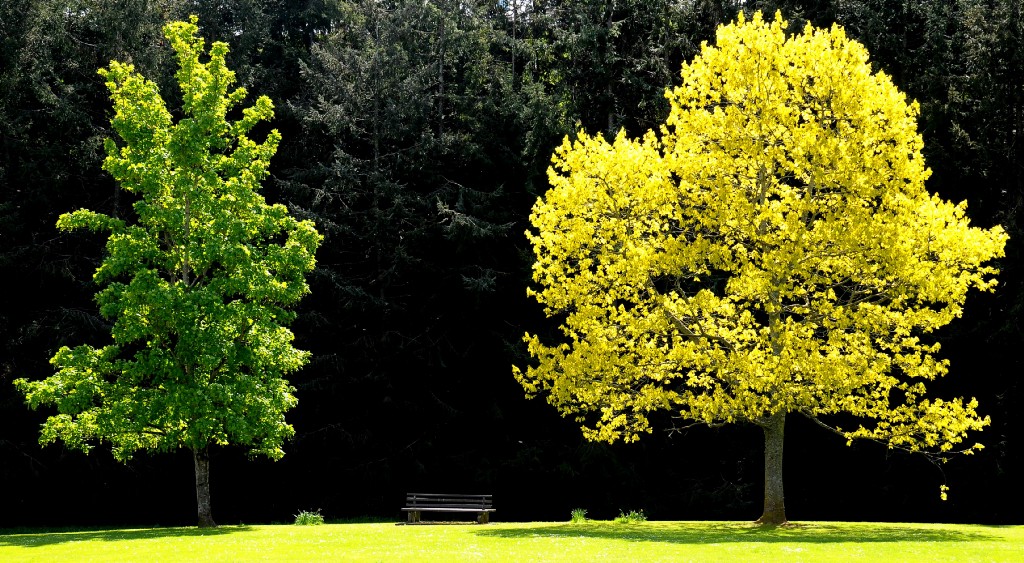 "Trees were so rare in that country … that we used to feel anxious about them, and visit them as if they were persons."
Something about that line from Willa Cather's My Ántonia stopped me cold when I first encountered it years ago. I was young then, a teenager, and the novel was unlike anything I'd read before; I didn't quite understand why the book had such an effect on me. (Mencken hit it on the head when he declared unequivocally, "no romantic novel ever written in America … is one half so beautiful as My Ántonia.") The notion of people checking in on trees, making sure they were all right, was so foreign to my own experience — growing up in the arboreal Northeast — and so endearing that it never really left me. Now, in late April of this uneasy year, after a sketchy early spring that felt like the seasonal equivalent of a flu patient's thready pulse — perceptible, but just barely — I'm thinking again of Cather's book and the companionable nature of trees, because the only holiday that matters is here again: Arbor Day.
Believe me, I have no interest in pitting holidays against each other, and not only because any such contest will be over before it even begins if Arbor Day is in the mix. But if we are going to compare holidays…well, with due respect to secular and religious rites everywhere, they all come up short against a day set aside to celebrate trees.
Of course, billions of people around the world get their knickers in a twist (in the best and worst possible ways) over holidays of all kinds, from Hanukkah, Eid al-Adha, Christmas, Kwaanza and Rama Navami to Halloween, Guy Fawkes Night, St. Patrick's Day and more. But for everyone who feels love for one of those holidays, there's usually someone else who actively dislikes it. Untold numbers of people despise Christmas because all they see is the schlocky, turgid consumerism that has come to define it. Many rational, live-and-let-live men and women would be perfectly happy if Halloween was abolished forever. Millions can't stand Thanksgiving, because obligatory family get-togethers suck and/or turkeycide.
And then there's Arbor Day, a holiday so straightforward and unencumbered by politics, sectarian twaddle or historical grievances that each year it feels somehow radically innocent in a way that, say, poor old Columbus Day never can. It's a day to "celebrate the role of trees in our lives" and "to promote tree planting and care." Period. Arbor Day is not trying to be something more than what it already is: elemental. If it was a geometric shape, it would be a circle. If it was a rock and roll record, it would be the Velvet Underground's first album.
In January 1872, a man named J. Sterling Morton, a Detroit native and one-time secretary of the Nebraska Territory, proposed a tree-planting holiday, "Arbor Day," at a meeting of Nebraska's State Board of Agriculture. Trees, Morton knew, were badly needed in that part of the country as windbreaks, as means for keeping the land's rich soil in place, for fuel and building materials, and for shade from the broiling sun that so often hammered away at the Great Plains. A few months later, on the first Arbor Day — April 10, 1872 — more than a million trees were planted across Nebraska. The perfect holiday was born. (A small village in northern Spain, Mondoñedo, is credited as the site of the first official, municipal tree-planting festival or holiday in the world, in 1594.)
Today, Arbor Day is celebrated in every state in the U.S. and in some form or other in scores of countries around the world. Just last year, Madagascar celebrated its first-ever official Arbor Day, a few years after it began planting hundreds of thousands of trees annually with help from the Nebraska-based Arbor Day Foundation, to help the famously eco-diverse island nation recover from decades of aggressive deforestation. Individual U.S. states set aside their own days for local ceremonies, based on planting seasons and other regional factors. Arbor Day in Hawaii and Texas, for example, falls on the first Friday in November. In Louisiana, it's the third Friday in January. In Alaska, the third Monday in May, and so on. But the national Arbor Day in the U.S. is always celebrated on the last Friday in April.
Whenever people choose to mark the day, though, it is the holiday's immediately graspable core sentiment and mission — Trees are good. Let's plant lots of them — that lend Arbor Day its forthright, somehow very Nebraskan vibe. Yes, trees are beautiful. No one denies it. But trees also work, damn it. They keep city streets cool in the summer. They provide habitat for an infinite variety of critters. They release oxygen. They absorb carbon dioxide. They help prevent flooding. They hold hammocks and swings. No other living things are simultaneously as utilitarian and as aesthetically inspiring as trees. They get the job done, and they look good doing it.
For Dan Lambe, the 46-year-old president of the Arbor Day Foundation, the holiday is in his blood. A native Nebraskan, Lambe grew up in Lincoln and as a child went with his family "every fall to pick apples and drink cider from the orchards in Nebraska City, the home of Arbor Day." Lambe left Nebraska for a while and worked for non-profits in California, Arizona, and Texas. He moved back to Lincoln a decade ago, jumping at the chance to return home and work for the Arbor Day Foundation (founded in 1972). He was named president in 2014.
Lambe's laughter is boyish. There's no other way to describe it. He sounds like a kid. "I'll tell you," he says, "to work every year toward a holiday as positive and as inspiring as Arbor Day is as awesome as it sounds. Planting trees is not the most complicated thing in the world, but for future generations, the benefits of planting even one tree are immense."
In the four decades the foundation has been around, it has helped towns and cities plant more than 250 million trees. Factor in that a single tree can absorb almost 50 pounds of carbon dioxide every year, and can sequester around a ton of carbon dioxide by the time it reaches 40 years old, and the benefits of a quarter-billion trees are immense, indeed.
Arbor Day is not about nationalism, or religious dogma, or some vaguely tribal ethnic pride. Instead, it's a holiday steeped in optimism. It's a holiday that deepens a notion of stewardship and renewal of the natural world, rather than ownership and exploitation. It's a holiday that makes us think about the sort of world we want to leave to our kids and grandkids. J. Sterling Morton himself argued that his brainchild "is not like other holidays. Each of those reposes on the past, while Arbor Day proposes for the future." Amen to that.