Back-catalog sales numbers of note from Nielsen SoundScan.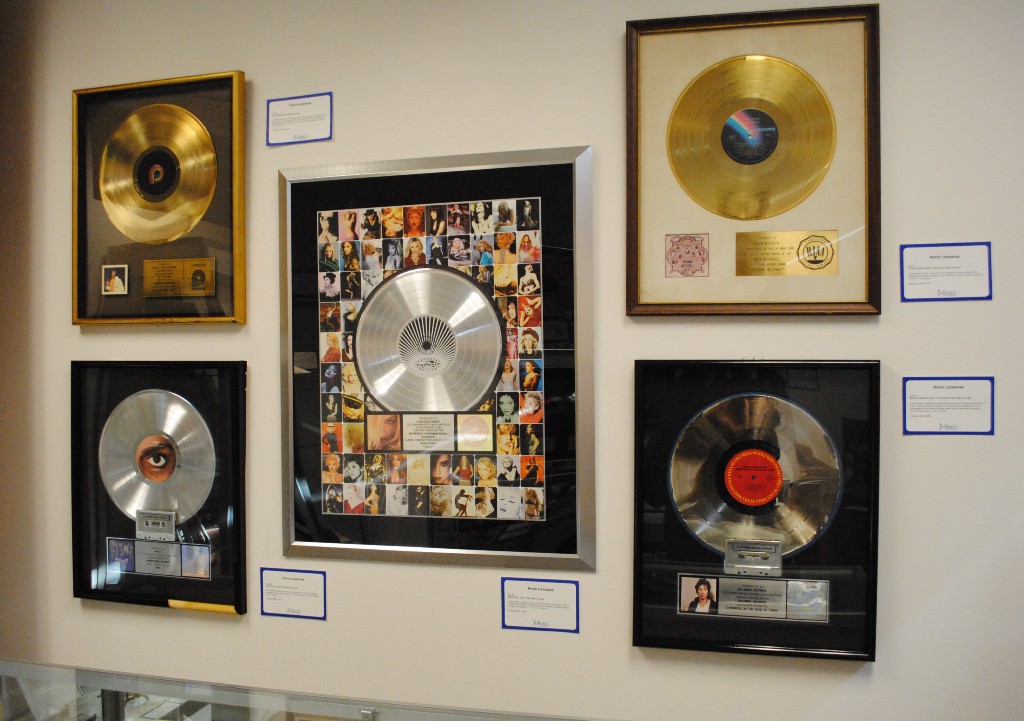 The definition of "back catalog" is: "at least 18 months old, have fallen below №100 on the Billboard 200 and do not have an active single on our radio."
Paul McCartney released a deluxe reissue of Flowers In The Dirt, his 1989 collaboration with Elvis Costello and immediately sold more than twice as many records as Metallica in one usual week. Elton John celebrated his 70th birthday with a boost in back catalog sales and a lot of media coverage about his "most underrated songs" and his "greatest glasses."
Look, I know no one reads this column or whatever, and I promise I'll stop doing it someday, but I really do love discovering bands I haven't heard of who are selling more copies of their first record in one week than Purple Rain and The Very Best of Prince. (Not to worry, the anniversary of Prince's death is coming up next week, so I think we'll see a spike in sales. But this right here is fascinating to me: who, in the wake of the one-year anniversary of Prince's death, is like "Wow great tunes I better purchase his full album to add it to my increasingly useless collection now that everything is streamable." It's not MANY people, but I want to know everything ABOUT those people.) This week's discovery is The Deep South, a self-proclaimed "rockin' stompin' bluegrass band" from SASKATCHEWAN (the Deep North) that consists of four guys, a banjo, and a cello plucked like a bass guitar. Sometimes there are other instruments but I mostly want to focus on the guy with a cello strapped around his neck. They obviously also snap their fingers and stomp their feet on railroad ties while wearing suspenders. Have a looksy:
Anyway they came out with a new record. David Norris Phelps is an American Christian music singer, not to be confused with David Phelps the Marlins' utility pitcher. Finally, the Gorrillaz have a new album coming out on my birthday, please don't forget it. I expect to see them climb the charts until then. Would anyone like to wager how high they'll get? I'm going with spot, uhhhh, 32. No reason, just a good nice number for April 28th.
1. MCCARTNEY*PAUL FLOWERS IN THE DIRT 11,796 copies
10. JOHN*ELTON GREATEST HITS 1970-­2002 2,929 copies
71. DEAD SOUTH*THE GOOD COMPANY 1,399 copies
79. PHELPS*DAVID BEST OF DAVID PHELPS 1,351 copies
143. GORILLAZ GORILLAZ 1,030 copies
166. GORILLAZ DEMON DAYS 964 copies
185. GORILLAZ PLASTIC BEACH 916 copies
(Previously.)