Soundscan Surprises, Week of 3/16
Back-catalog sales numbers of note from Nielsen SoundScan.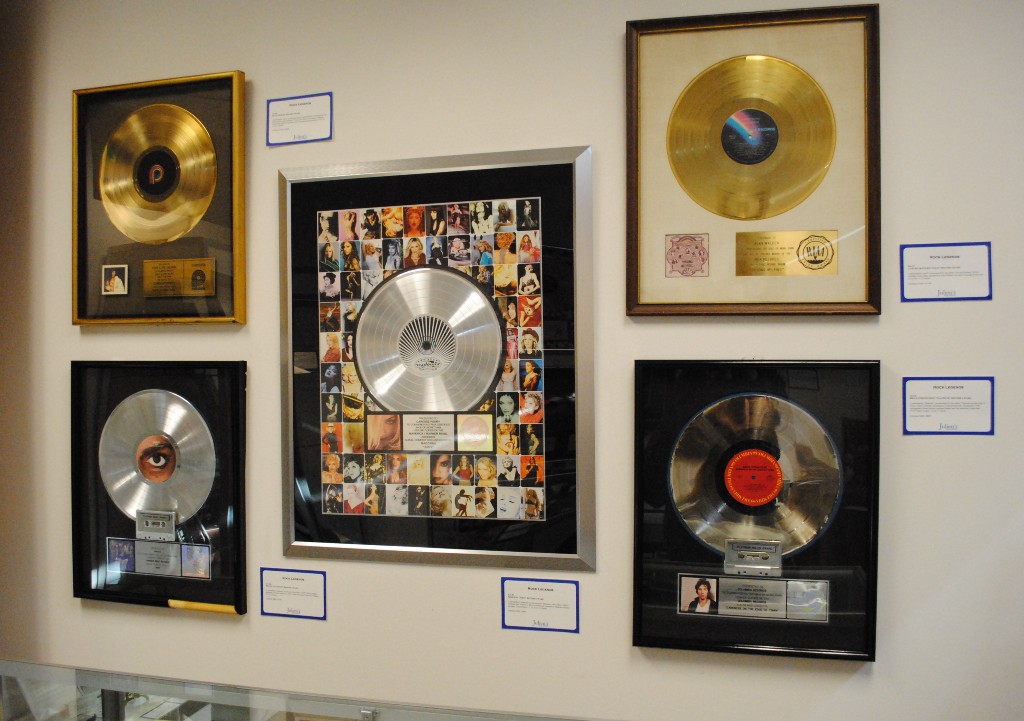 The definition of "back catalog" is: "at least 18 months old, have fallen below №100 on the Billboard 200 and do not have an active single on our radio."
Guardians of the Galaxy 2 is coming out on May 5, so sales of the first soundtrack, which are reliably and consistently high, brought the album to #1 last week. Elliott Smith's Either/Or is twenty years old. Soundgarden's full-length debut, Ultramega OK was re-released and remixed. Not sure why The Rolling Stones' Hot Rocks saw a jump last week but perhaps you have some idea or news link you can share with me in the comments? All I could figure was that their debut greatest hits album was just over 45 years old, which doesn't seem like a milestone but with these rock 'n' roll guys you just never know.
I forgot who Halsey was and then Googled and then promptly forgot. She recently tweeted some secrets about her forthcoming album, which I guess made more people buy her old one. The habits of back catalog record-buyers will never cease to amaze me.
According to cduniverse.com, the Barchet Quartet was:
a remarkable German ensemble, the Barchet Quartet of Stuttgart, which emerged just after the Second World War. Because of the time and place in which it worked, it-­ did not achieve the fame of its contemporaries, the Smetana Quartet of Prague, the Amadeus Quartet of London, the Juilliard Quartet of New York, the Borodin Quartet of Moscow and the Quartetto Italiano of Milan.
They remain stubbornly not very Googleable when it comes to news stories, but perhaps your dad or mine could help us out in figuring out what led to this 147% jump in sales. Finally, I refused to tell you why Snoop Dogg's (ahem, back then, Snoop DOGGY Dogg) Doggystyle is charting because the news moves so fast I've mercifully forgotten and I'd like to keep it that way.
1. SOUNDTRACK GUARDIANS OF THE GALAXY: AWESO 6,657 copies
4. SMITH*ELLIOTT EITHER/OR 4,159 copies
13. ROLLING STONES HOT ROCKS 1964–71 3,007 copies
20. SOUNDGARDEN ULTRAMEGA OK 2,623 copies
62. HALSEY BADLANDS 1,630 copies
194. BARCHET QUARTET; EMIL KESSINGE MOZART: COMPLETE STRING QUARTE 898 copies
200. SNOOP DOGGY DOGG DOGGYSTYLE 881 copies
(Previously.)