A Survival Guide To The Modern Office
An excerpt from 'Work Life,' out on March 21 from Dovetail Press.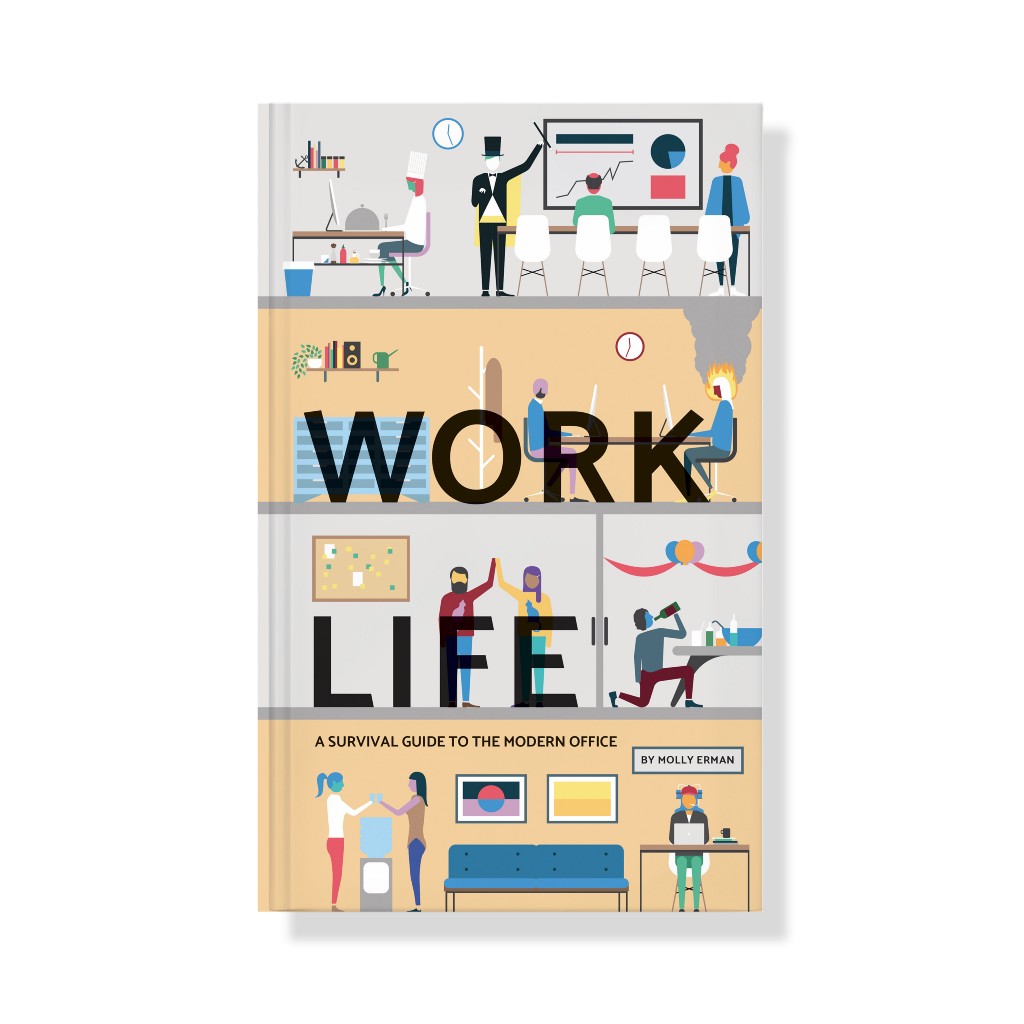 I arrived in New York right after college, prepared to shed my skin. After spending over one thousand days living in Bloomington, Indiana, having listened to T-Pain's "Buy You a Drank" so many times that it threatened to underscore all my thoughts forever, I was starting an entry-level position at Vanity Fair. (Can you hear that? It's the sound of angels singing, remixed by T-Pain.) I was over the moon, impoverished — and, it turned out, unprepared.
I'd bought a blue Theory suit and an Ikea bed, and I was living in a windowless lime green railroad apartment with two other girls downtown. I arrived at that midtown office with earnestness and intention coursing through my body like drugs. I wanted to be wonderful. Despite my best intentions, there was so much I didn't know about working in an office. I wasn't alone. My roommates and I, all 22 years old, would come home so tired from workdays of trial and error that we'd fall asleep in our clothes before dinner.
I spent much of my twenties trying to understand what it meant to do "good work." My fellow assistants and I became a mesh network of support for each other. G-chats flew between us in real-time as we contemplated pressing questions — how to request time off, how to deal with a disrespectful coworker, and what to do if you've seriously effed up bigtime. Is office dating always illegal, or is it kind of okay? Can you leave the office before your boss, or should you stick around — and what to do if it's 9 P.M.?
Somewhere along the way (before the proliferation of the word "adulting") we figured it out. We got bigger jobs, and stopped sending each other "SOS" group texts. Last year, when I was trying to wrap my head around having lived in New York for a decade, I decided to write the work handbook that my friends and I could've used during that hot confusing summer that we all landed here. Work Life: A Survival Guide to the Modern Office is a recreation of the friendly, whispered wisdom I benefited from in quiet corners and on walks to grab coffee. (Make that coffees. I still have the orders memorized.)
My grandfather always said the key to success is to "Walk in like you own the place." My hope is that Work Life makes that easier to do.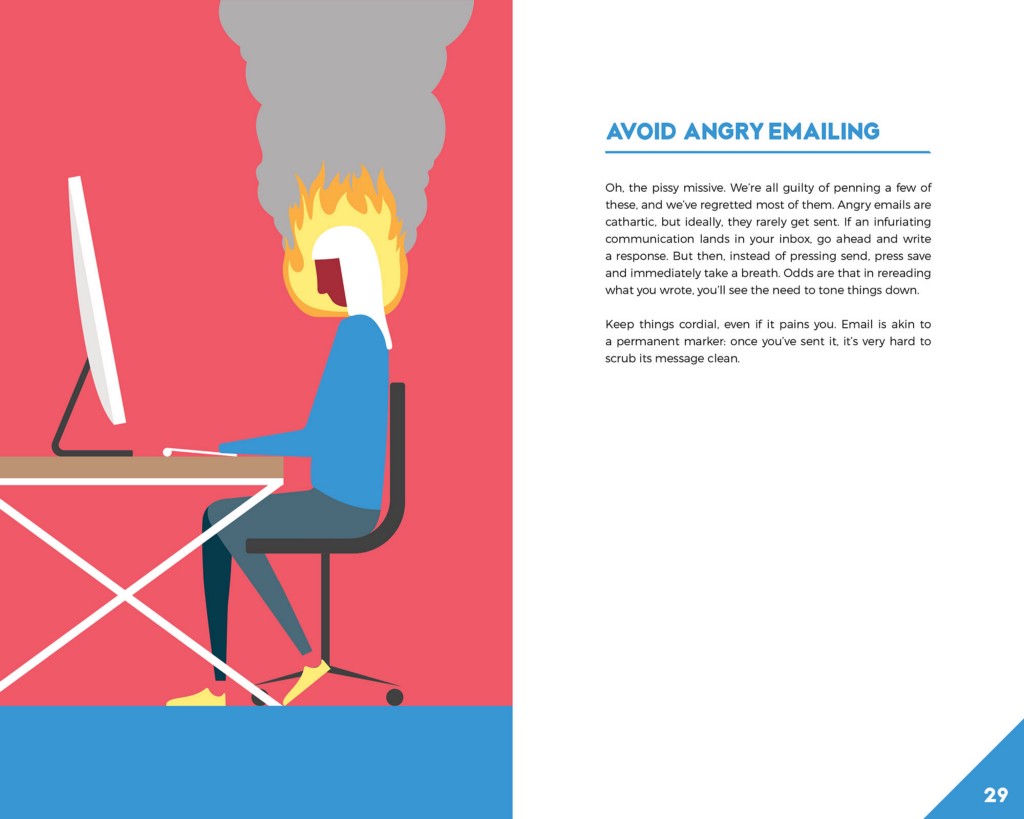 It's okay to get angry, just don't press "Send."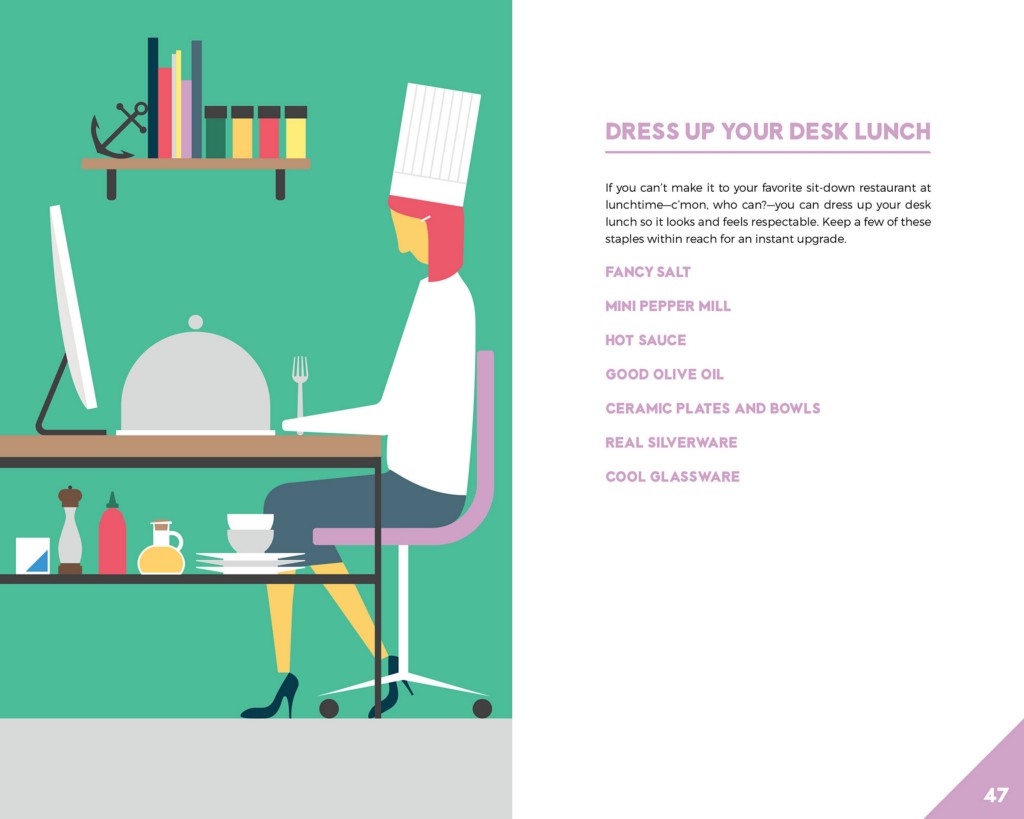 Ditching the plastic utensils restores self-respect.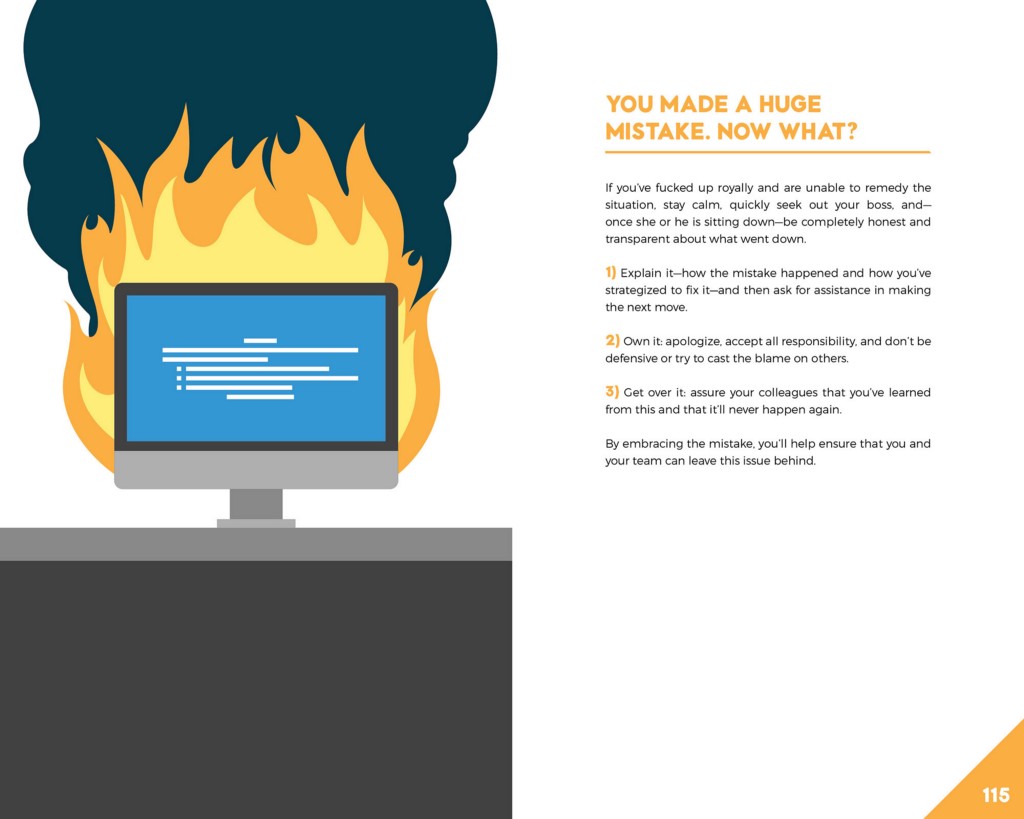 Embrace your mistakes, then keep it moving.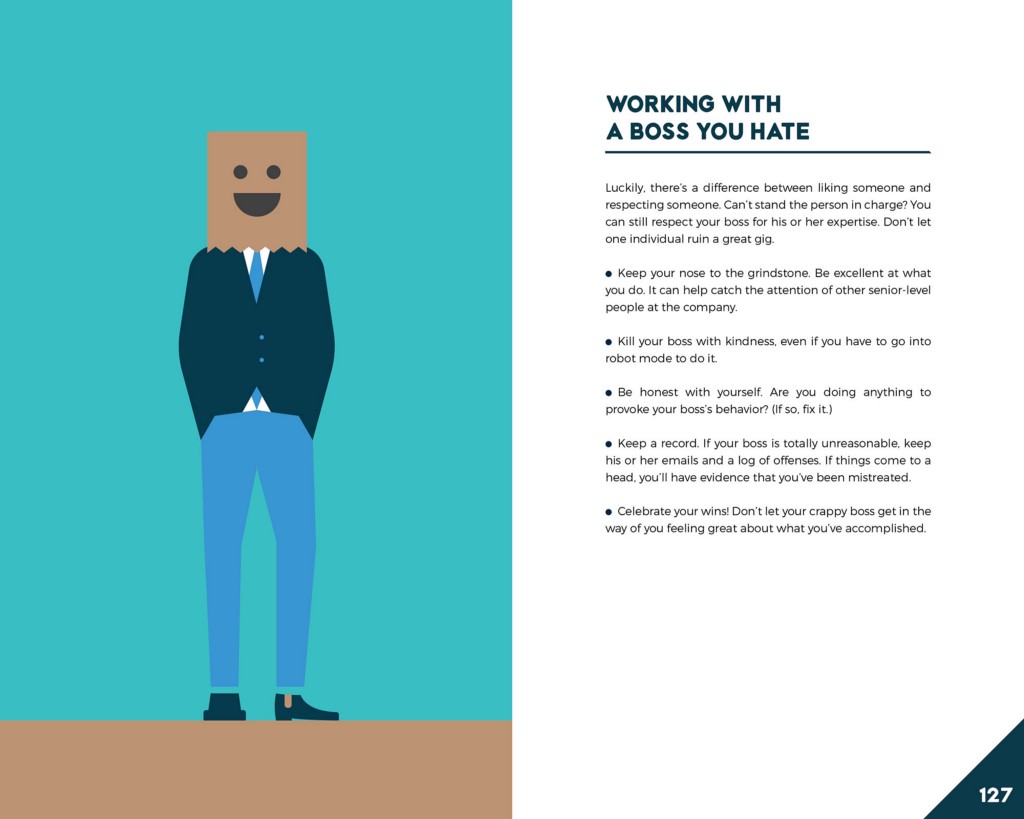 Admittedly, this is my favorite illustration in the book. Courtesy of Dovetail Press.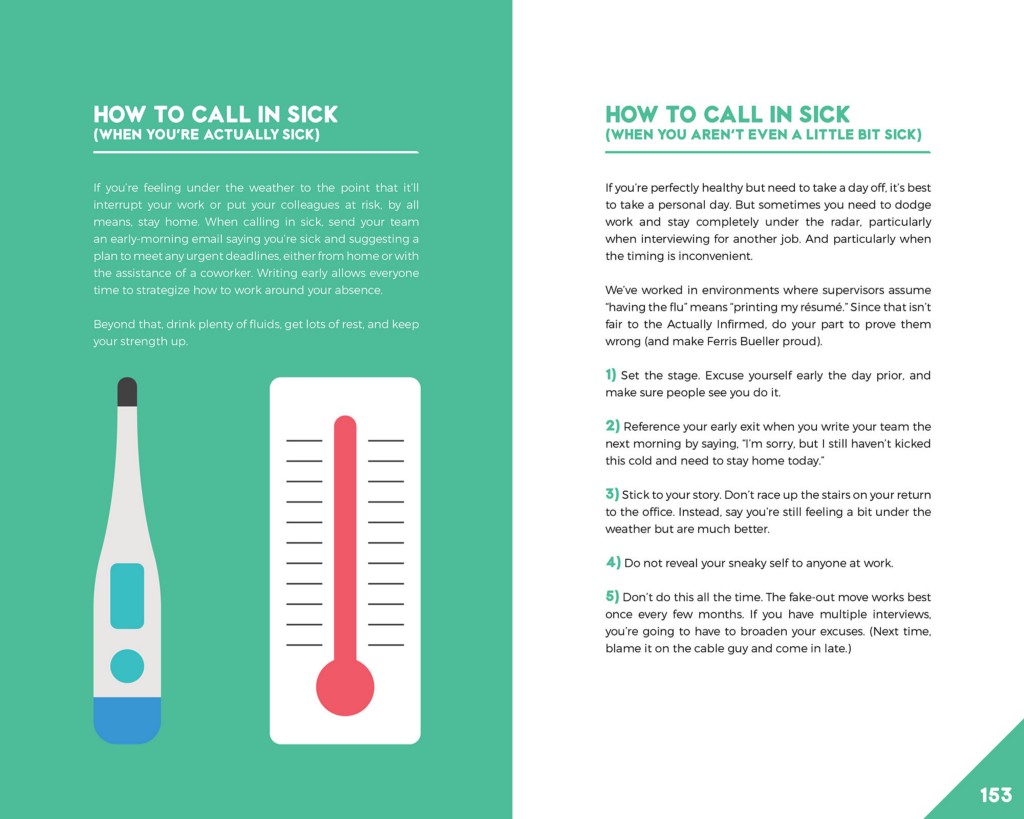 Sometimes you're sick, and sometimes you need to seem sick.
Molly Erman is the author of "Work Life" and the Director of Communications for New Lab in the Brooklyn Navy Yard. She is an alumna of The New Yorker, Alfred A. Knopf, Artisan Books, and Vanity Fair. Molly lives in Manhattan, where she strives to keep her houseplants alive.