Soundscan Surprises, Week of 1/19
Back-catalog sales numbers of note from Nielsen SoundScan.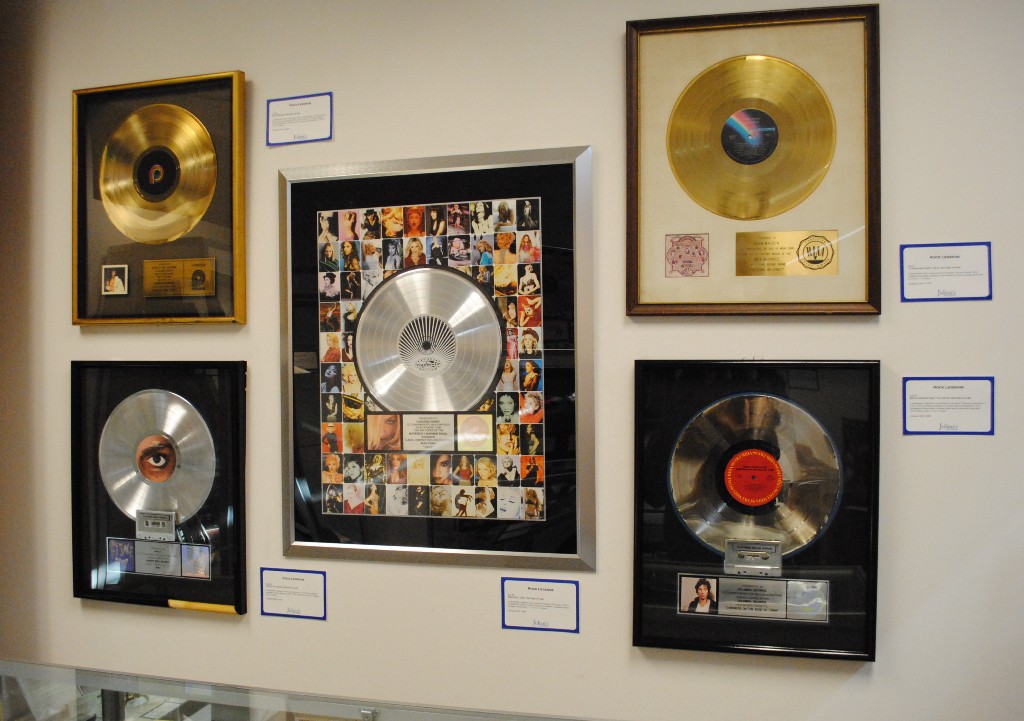 The definition of "back catalog" is: "at least 18 months old, have fallen below №100 on the Billboard 200 and do not have an active single on our radio."
Last week, The Killers reissued their 2004 album Hot Fuss on vinyl and I want to know who buys so much vinyl. Seriously; according to The Guardian, vinyl sales hit a 25-year high because apparently people want "tangible" music and also they like to collect things when people die. Spending on vinyl outstripped spending on digital downloads, which some industry insiders predict could be on their way to extinction thanks to streaming services. Remember when you used to brag about the size of your music library on iTunes? God, who cares.
3 Doors Down and Toby Keith performed at the Trump show last week, I don't know if you heard, but they got some record sales out of it. Huge week for Circa Survive, "a rando emo band from Philadelphia," according to a friend familiar with the Pennsylvania music scene—their sophomore album, On Letting Go, is sandwiched at number 31 between Guns 'N Roses and The Lumineers. It was released ten years ago, and the band is doing an anniversary tour, playing that album. The aforementioned Pennsylvanian native supposes, "I guess all those extras are being sold at those shows? I've been to some of those shows. People buy those old records like hotcakes."
The Hoppers are a gospel group that also happens to be a family from North Carolina. I tried reading more, but the Henderson Daily Dispatch requires a subscription. Sturgill Simpson performed on SNL so both his back-catalog titles got a nice boost. A duo (also from Philadelphia) named Marian Hill had their song "Down" featured on a new Apple ad for those AirPods (which everyone knows should be called Airbuds), in a spot with Lil Buck:
There you have it, kids. All you need to do to move records is: die, play the inauguration of a very unpopular man, do ads for Apple, or play live shows.
Record sales: vinyl hits 25-year high
KILLERS HOT FUSS 7,274 copies
2. MICHAEL*GEORGE FAITH 6,246 copies
10. 3 DOORS DOWN GREATEST HITS 3,303 copies
31. CIRCA SURVIVE ON LETTING GO 1,813 copies
42. KEITH*TOBY TOBY KEITH 35 BIGGEST HITS 1,659 copies
68. SIMPSON*STURGILL METAMODERN SOUNDS IN COUNTRY MUSIC 1,351 copies
132. MARIAN HILL SWAY 1,005 copies
148. HOPPERS*THE BEST OF THE HOPPERS, THE 968 copies
172. SIMPSON*STURGILL HIGH TOP MOUNTAIN 899 copies
(Previously.)