What's going on in Leonard Cohen's secret life?
Leonard Cohen has no business being the most confusing part of the music video for "In My Secret Life," but here we are.
The song itself is okay. It's a Leonard Cohen song from 2001 about the past and a former love, but it's not even the best Leonard Cohen song about the past and a former love. It charted at #2 in Poland.
The video, on the other hand, rules.
Against the backdrop of Habitat 67, a modular Montréal housing development, Cohen appears in a black suit, sunglasses, and fedora. He steps out of a shiny silver car and just sort of hangs out.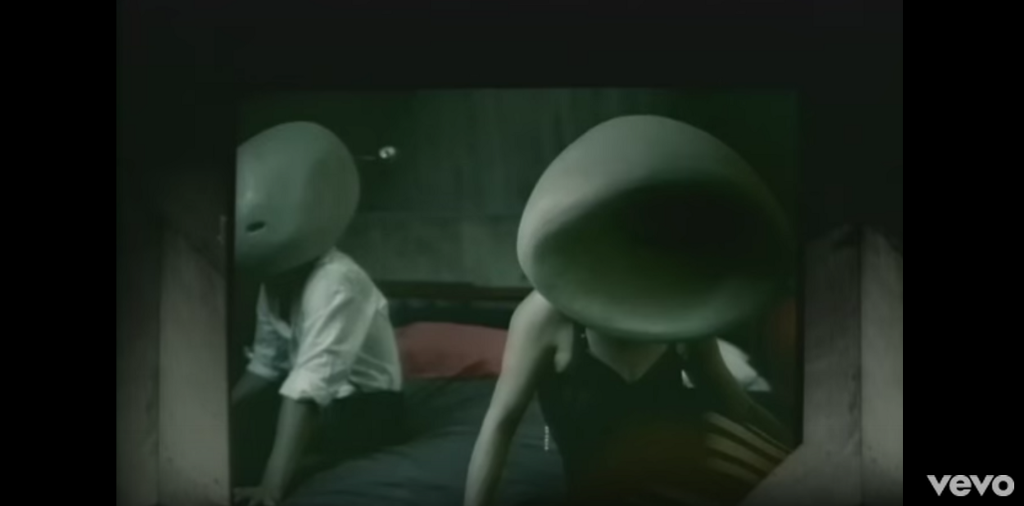 After Cohen died last month, I started watching the video a lot, mostly out of boredom and an unthinking interest in the humanoid figures who are the other stars of the video. Most of them have heads that look like ceramic hardboiled eggs with eyes and/or a mouth, some of them are concave. They act out little loops of everyday activity: breakfast with family, reading a (pulsating, red) newspaper, making out, fainting on a couch, being sad.
There are also the mop-headed people, who seem to really just love having fun.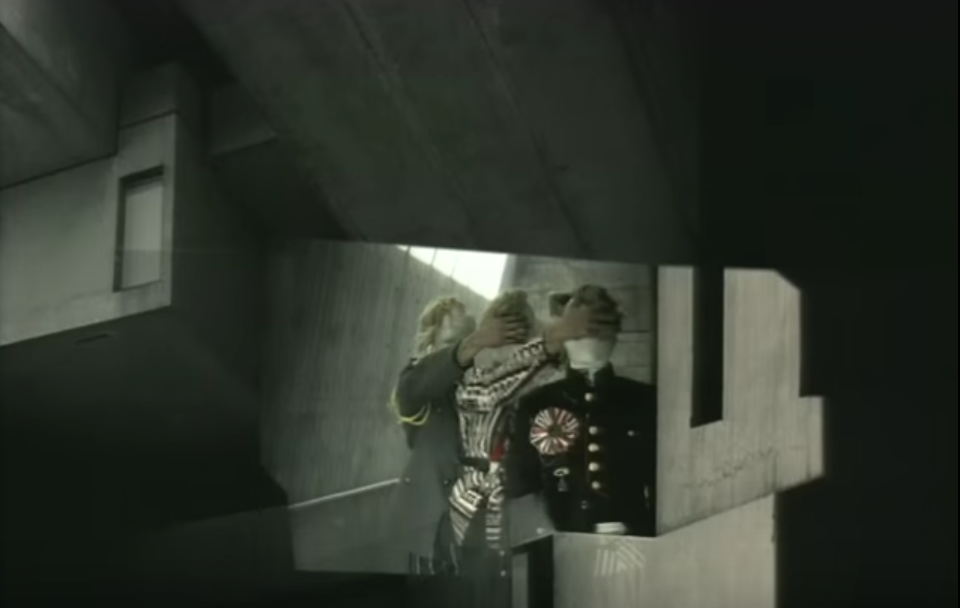 Here are a couple of them on a tandem exercise bike: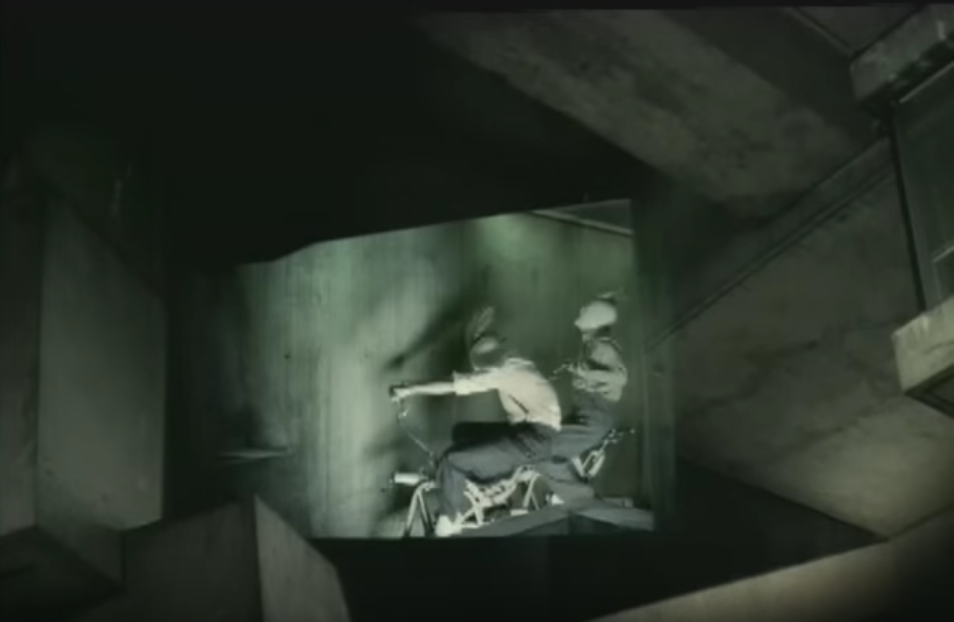 As I clocked more and more visits to LeonardCohenVEVO, though, the most confusing person in the video was Leonard Cohen. Because this I can understand: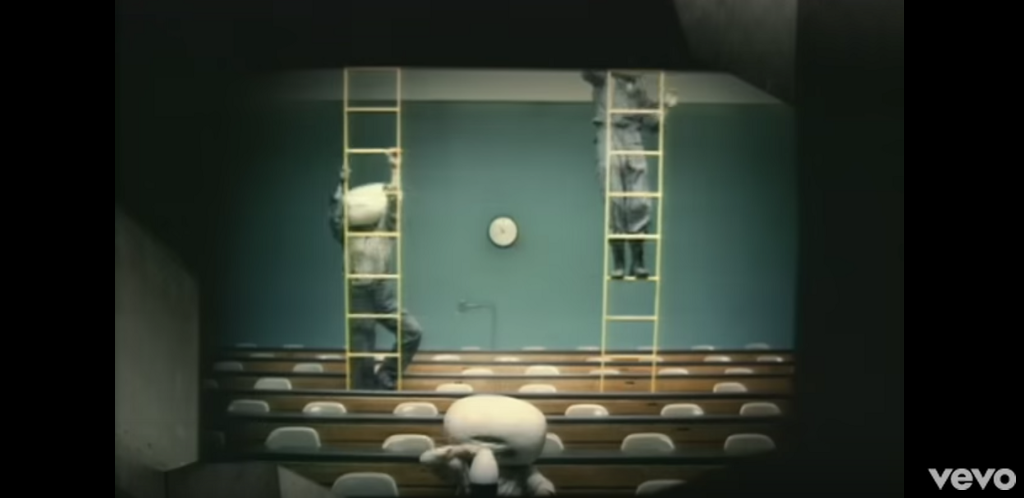 You've gotta eat, sometimes in class.
I can also understand this: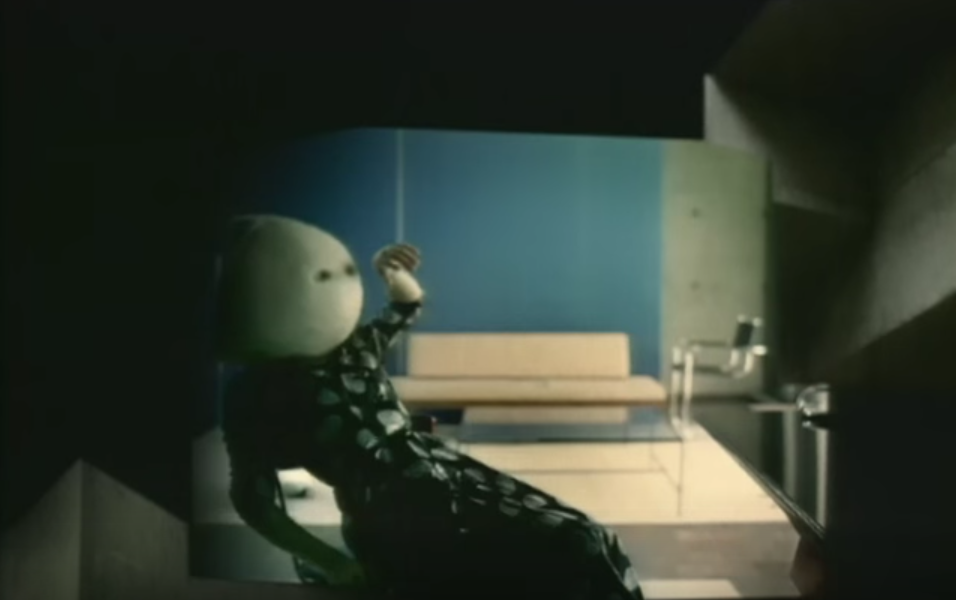 But why is Cohen hanging out in this stairwell?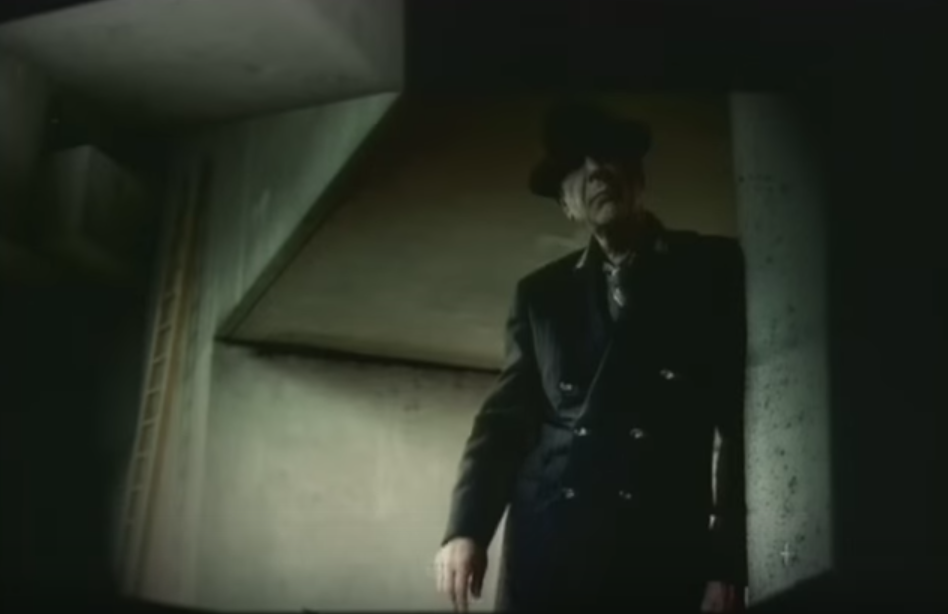 Or reading in the middle of this courtyard?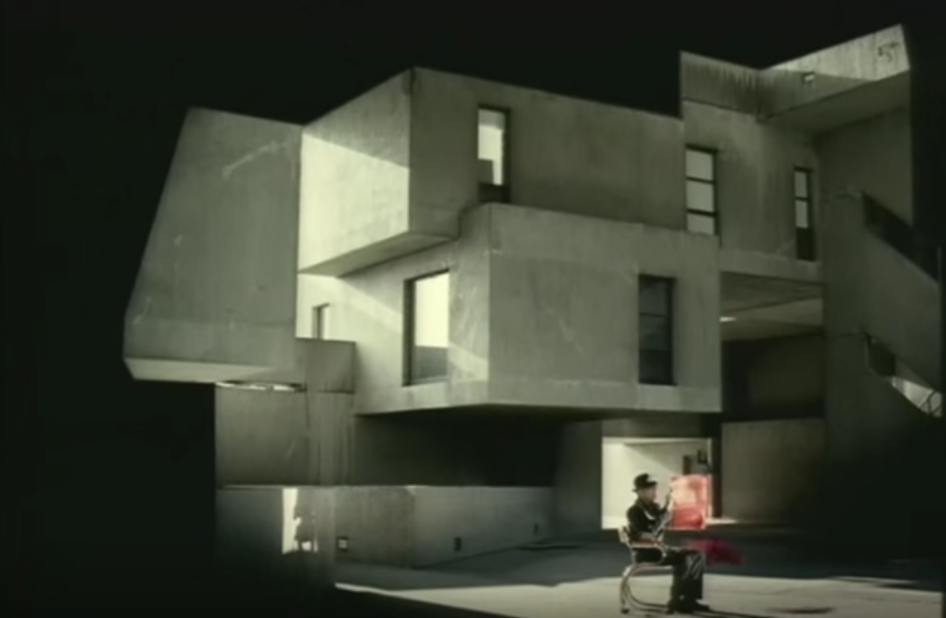 Do you even live here, Leonard? Why are you staring at these egg people? Why are you so calm?
It's the calm that gets me. Leonard Cohen, or at least his public persona, was calm in a way that endears him to many American dads of a certain age, and also to me, two sets of people that are preternaturally not calm. It's not a calm anyone should emulate, because with few exceptions, the dads who emulate Cohen (they're almost always dads), rather than admire him, are assholes.
The way he does it, though, it's mesmerizing to watch. The rest of us should probably just take up gardening.
Ethan Chiel is more afraid of you than you are of him. He's also on the microblogging website Twitter dot com: @ethanchiel.
In My Other Life, a collection of essays from writers we love, is The Awl's goodbye to 2016.