Who Else Listened To "Alice's Restaurant" At Thanksgiving?
Soundscan Surprises, Week Ending 11/24
Back-catalog sales numbers of note from Nielsen SoundScan.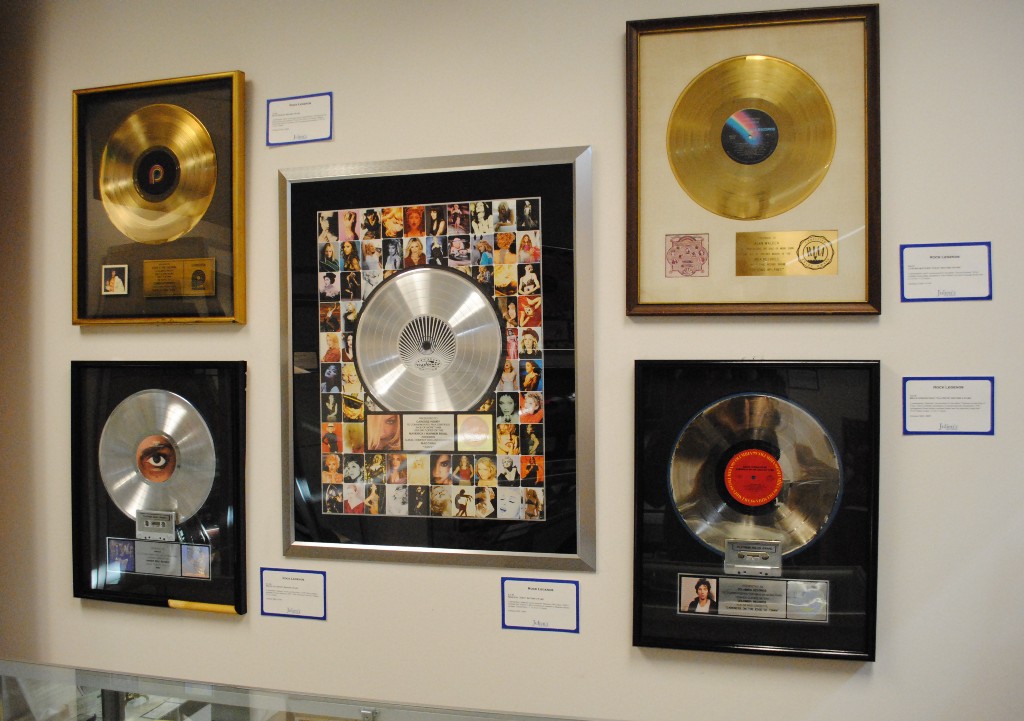 The definition of "back catalog" is: "at least 18 months old, have fallen below №100 on the Billboard 200 and do not have an active single on our radio."
One of my favorite things during the holidays is discovering that other people have similar traditions to yours. It has the dual effect of making you feel known and affirmed and recognized but also totally clichéd and obvious. We're all sort of the same! Families—they're all kind of sweetly derivative! Doesn't that feel nice and a little bit terrible?
Every year that I can remember, my family, conjoined with our family-friends-who-have-become-family, has a ceremonial Playing Of "Alice's Restaurant," the Arlo Guthrie song that I'm not going to try to explain to you if you don't know it. You either know it or you don't:
Other than that recording, which got a nice Thanksgiving bump, it's Christmas all the way down:

Speaking of derivative, Martina McBride's White Christmas is outselling Bing Crosby's same.
A few exceptions: R.E.M. is celebrating the twenty-five year anniversary of the release of Out of Time with a reissue, Soundgarden's Badmotorfinger is also twenty-five, and Tori Amos's Boys for Pele turns twenty. The death metal band Death released a vinyl reissue of their seventh and last studio album, The Sound of Perseverance. Finally, Drake is holding on. Drake, have you ever thought of making a Christmas album? If You're Reading This, It's Christmas. Just a thought.
Last but not least, Susan Boyle has a Christmas album!!!!!!!!!! It sold more copies last week than Journey's Greatest Hits!!!!!!! Maybe there is good in the world????????
25. R.E.M. OUT OF TIME 3,895 copies
29. SOUNDGARDEN BADMOTORFINGER 3,635 copies
32. MCBRIDE*MARTINA WHITE CHRISTMAS 3,274 copies
33. CROSBY*BING WHITE CHRISTMAS 3,255 copies
34. AMOS*TORI BOYS FOR PELE (DELUXE)(2CD) 3,160 copies
45. BOYLE*SUSAN THE GIFT 2,906 copies
86. GUTHRIE*ARLO ALICE'S RESTAURANT 2,059 copies
132. DEATH SOUND OF PERSEVERANCE 1,574 copies
194. DRAKE IF YOU'RE READING THIS, IT'S 1,255 copies
(Previously.)