Odd Lots: Curious Objects Up At Auction
A literary bottle, pigeon diplomas & famous people's phone numbers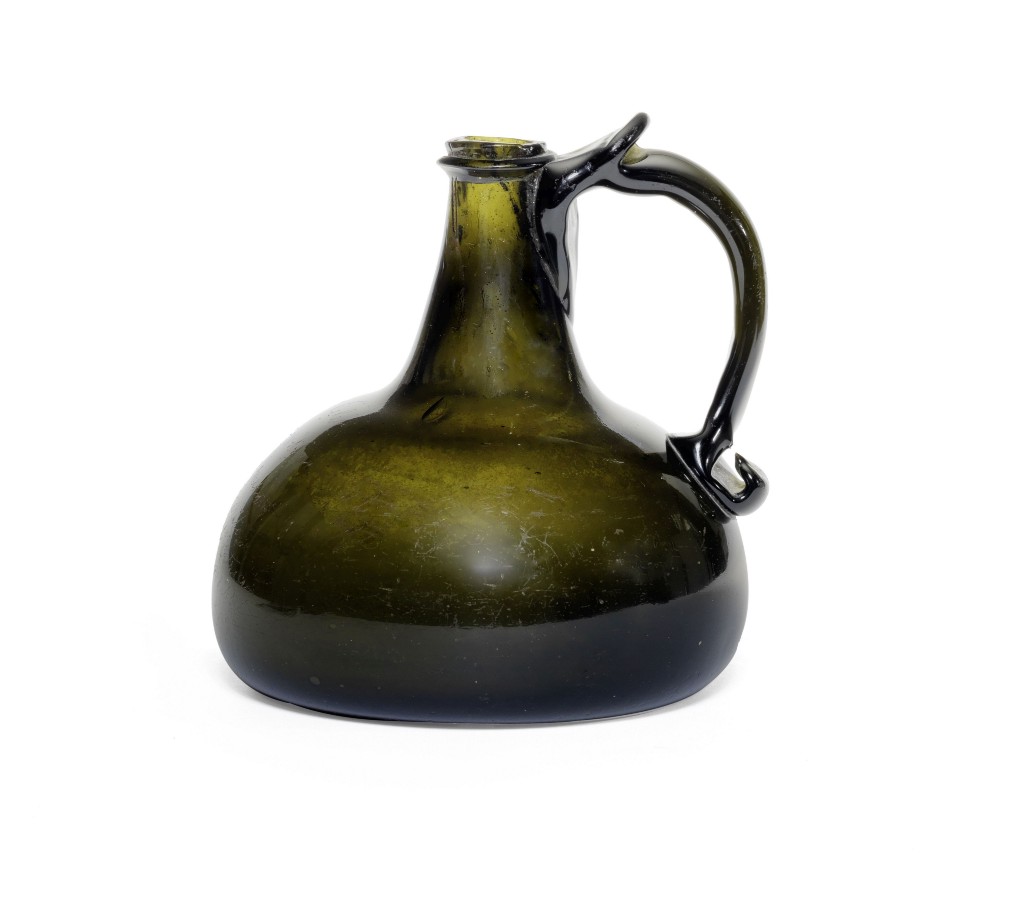 Lot 1: Message on a Bottle

Jonathan Swift, known to all who passed high school English class as the man who wrote Gulliver's Travels, was also a wine lover. An onion-shaped green glass bottle dating from the early 18th century believed to have belonged to the Irish author has turned up in London, where it heads to auction later this week, estimated to fetch as much as $8,500.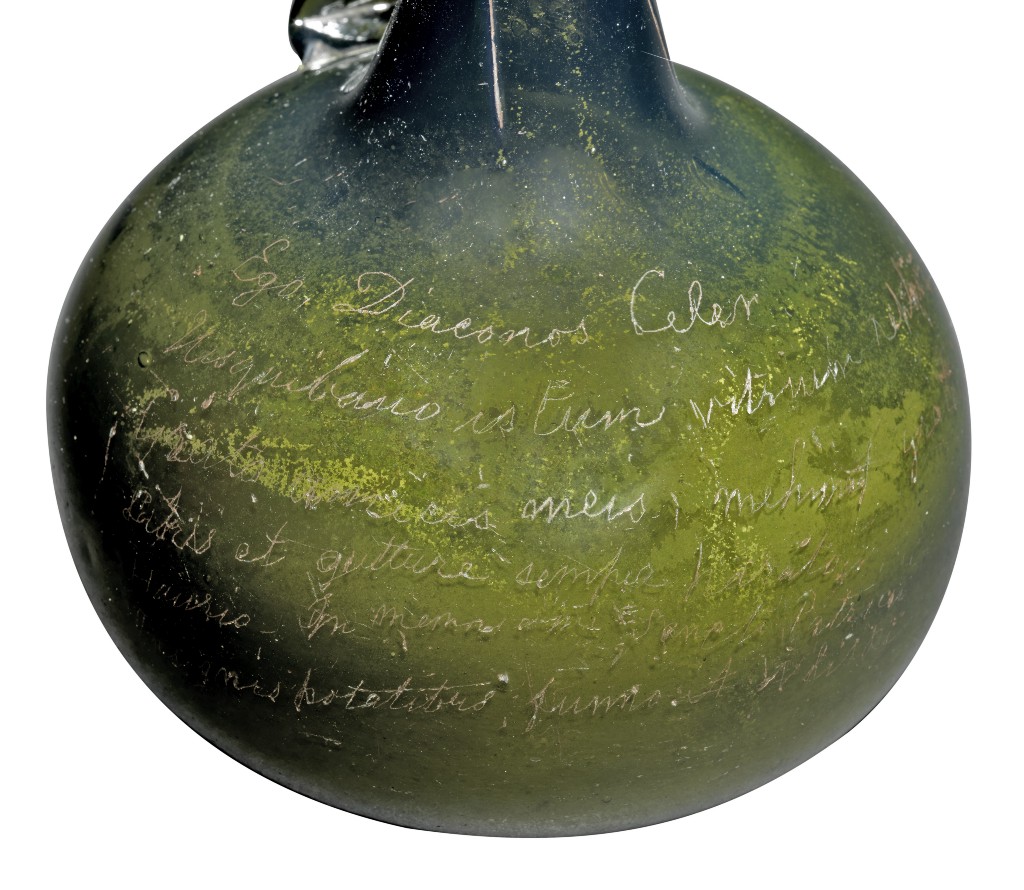 Beguiled by a faux Latin inscription etched right onto the glass, the auctioneers tried their best at translating it, coming up with: 'I Deacon Swift fill this glass in thanks to my friends and drinking in memory of my homeland with good drinks and whisking smoke.' Swift was famously fond of wordplay, and the opening phrase, 'Ego Diaconor Celes,' is thought to be pun meaning, 'I Swift Deacon,' since Swift was, in fact, a deacon of the Irish Church from 1695 until 1713.
The curious text might be interpreted as a toast, or a passive-aggressive ownership statement — he would have appreciated a set of wine glass charms — either way, it appears that Swift poured from this very vessel.
John Sandon, head of ceramics at Bonhams, commented, "This is a very rare bottle in its own right but as we did more research the evidence began to mount that it had once been in the hands of one of Ireland's greatest writers, Jonathan Swift. There is little doubt in my mind that Swift was the original owner and that it was made to his specification."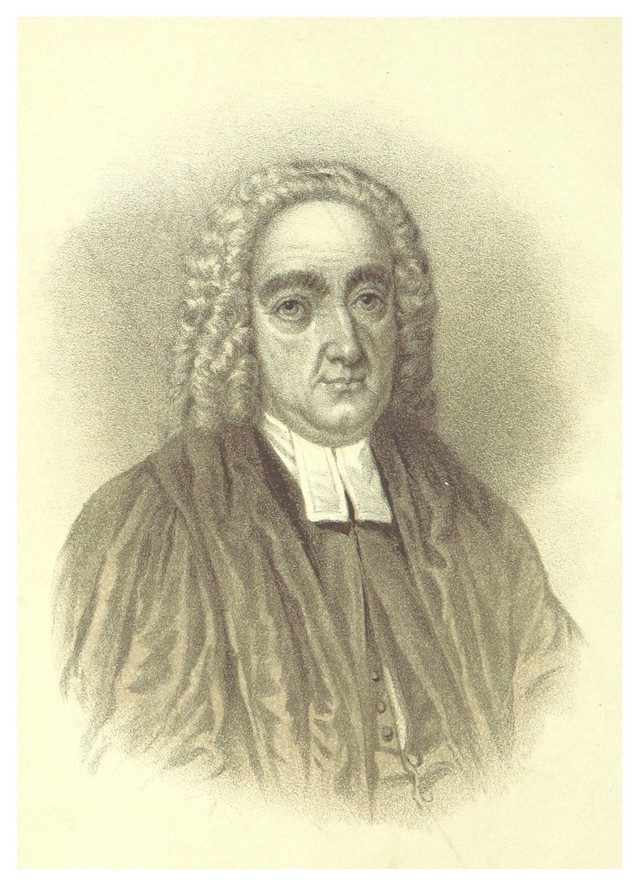 Ironically, Swift drank to cure his vertigo, according to biographer Leo Damrosch. "He ordered six hogsheads a year from France, each containing sixty-three gallons … It was decanted as needed into bottles, and of course often shared with friends."

Lot 2: Pigeon Diplomas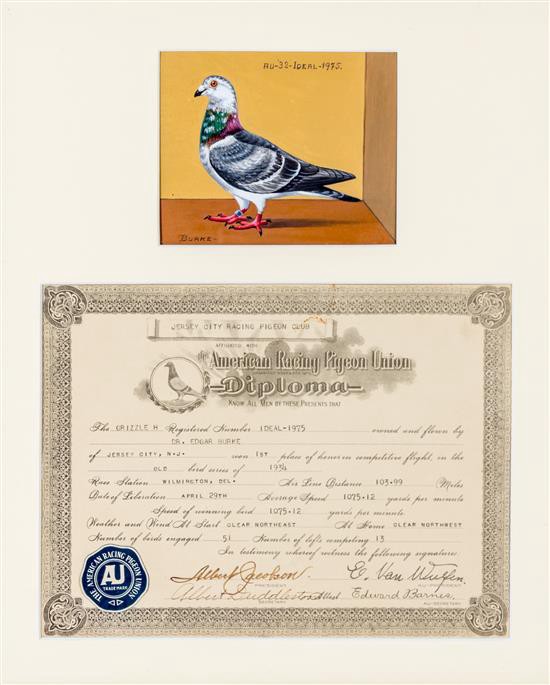 This collection of pigeon art and memorabilia, which goes to auction on November 2, includes twelve gouache-on-board paintings by Dr. Edgar Burke, a New Jersey surgeon and amateur artist, who, having joined the Ideal Racing Pigeon Club in the early 1930s, painted portraits of his prize winners.
Four of the artworks are individually framed and accompanied by a certificate from the American Racing Pigeon Union (still a thing) documenting the race stats, including weather and wind conditions. The bird pictured here won 1st place for his flight from Jersey City, New Jersey, to Wilmington, Delaware, in 1934.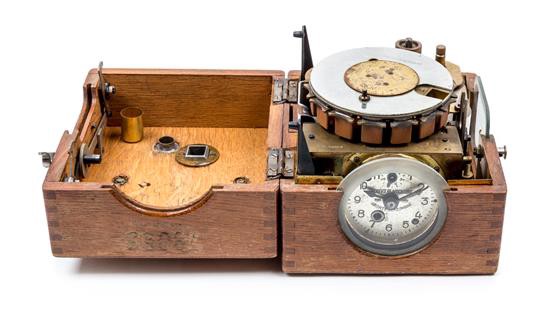 A German-made pigeon race timing clock made by Robert Plasschaert is included. If you're a pigeon lover, all of this can be yours for $6,000-$8,000.
Lot 3: Bill Cosby's Phone Number
Last, and least: What might we do with Bill Cosby's phone number? At an entertainment & music memorabilia auction in Dallas on November 12, one of the many offbeat offerings is Sammy Davis Jr.'s address book from the 1980s (he died in 1990). The scribbled-in spiral-bound notebook is chock-full of names and numbers in various inks and hands — "likely secretaries, though some in the star's own hand," according to Heritage Auctions. The bidding opened online at $500.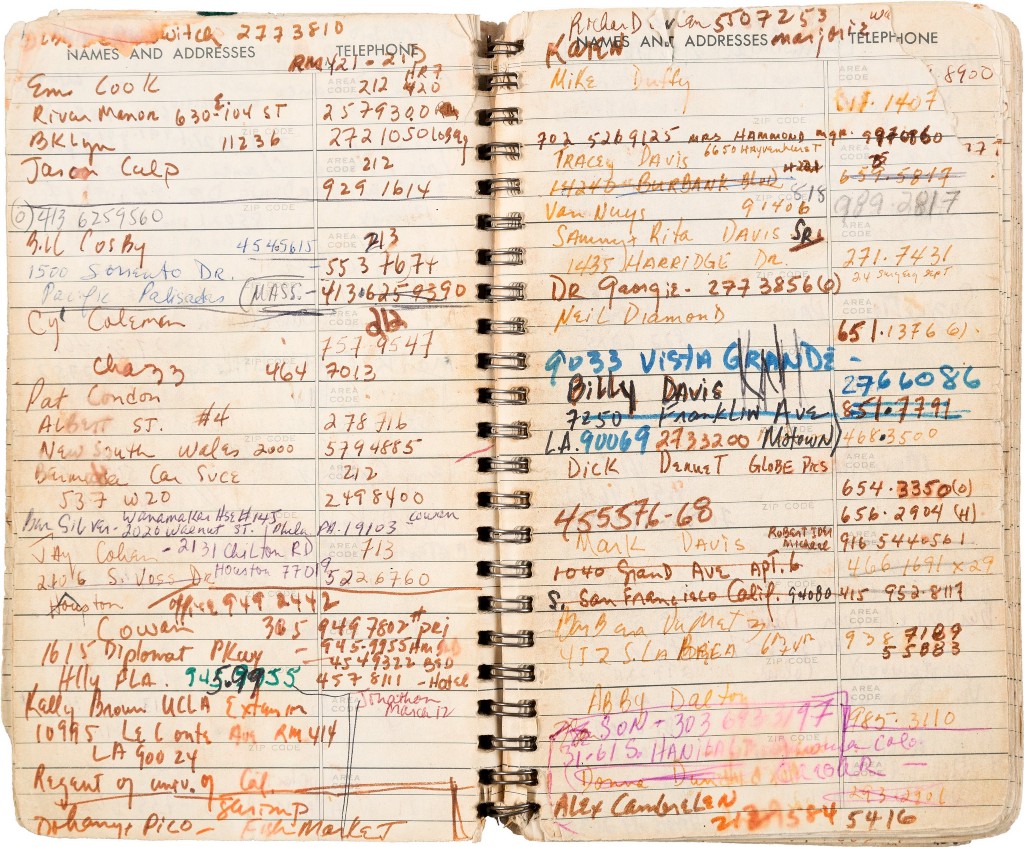 We could rattle off the A-listers within — Clint Eastwood, Michael Jackson, Richard Pryor, Frank Sinatra (duh), and Barbra Streisand — but in the image seen here, obviously the C-D section, note Cosby in the upper left. Also, Neil Diamond.
Rebecca Rego Barry is the author of Rare Books Uncovered: True Stories of Fantastic Finds in Unlikely Places.