Now That's What I Call A War On Christmas!
Soundscan Surprises, Week Ending 11/10
Back-catalog sales numbers of note from Nielsen SoundScan.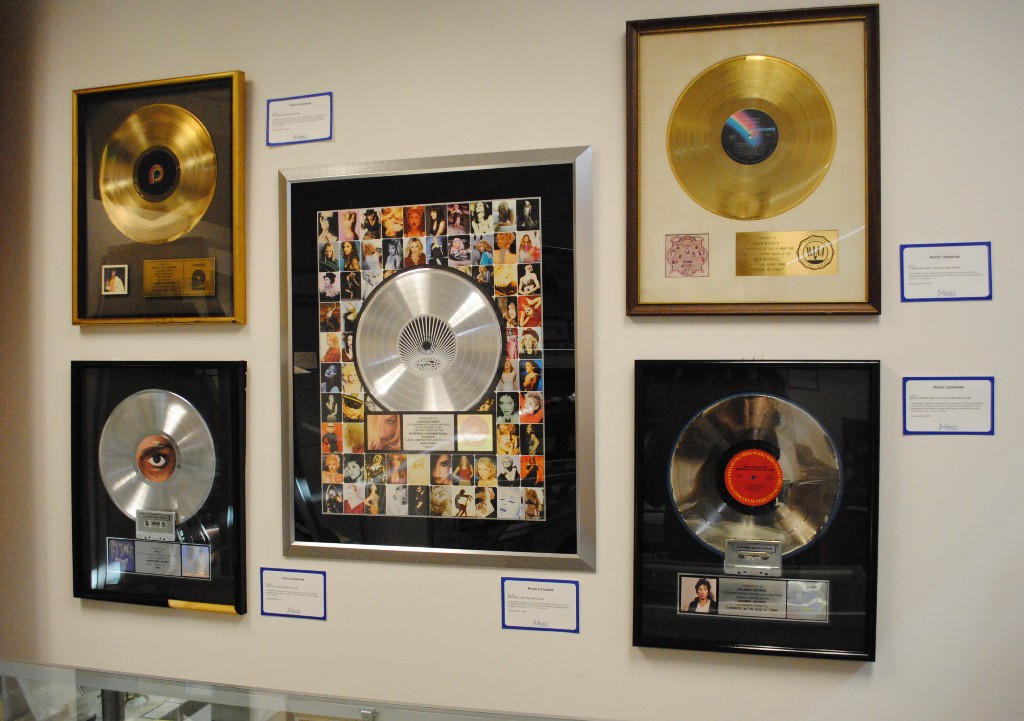 The definition of "back catalog" is: "at least 18 months old, have fallen below №100 on the Billboard 200 and do not have an active single on our radio."
Stevie Nicks is on the 24 Karat Gold Tour and played at TD Garden last night in Boston. Did you see her? Please don't brag. She also just released deluxe editions of Bella Donna and Wild Heart. Rush just released a documentary about their last North American Tour called Time Stand Still.
The back catalog is approximately HALF Christmas albums this week, so you know what that means: Mannheim Steamroller! Also: Nashville Christmas, Charlie Brown Christmas, Country Christmas, Women of Christmas, and Christmas with the Chipmunks. Snaps to Barbra Streisand for just calling hers Christmas Album.
Now. Are you ready for a tongue twister? There are many versions of "Now" Christmas Albums. First, we have Now That's What I Call Christmas! "a two-disc holiday music compilation that was released on October 23, 2001 by Universal Music Group. The album is part of the Now! series, and the first holiday-themed album in the series." Nows 2 and 3 were released in 2003 and 2006, respectively, but only The Essential Now That's What I Call Christmas, released in 2008, has made it onto the back catalog (Essential does better than Original, for those keeping score from home). Now That's What I Call Christmas 4, a more modern take, came out in 2010 but has not been as popular, probably due to the inclusion of Various Rucker. And a version of "Happy Christmas (War is Over)" by MAROON FUCKING 5. I will not link. Now That's What I Call A Country Christmas obviously sells very well and appears on the back catalog. Now that's what I call ESSENTIAL CHRISTMAS!!
This week's true surprise: Meat Light, a re-release from Frank Zappa based on the "vast musical treasures" found in his estate. It is:
a three-disc set that includes the original 1969 vinyl mix (restored, remastered and available on CD and digitally for the first time), Zappa's never-before-released original sequence and a variety of unreleased rare alternate mixes, live performances, and studio session outtakes.
Sounds delicious. Oh and RIP Leonard Cohen.
7. STEVIE NICKS BELLA DONNA (DELUXE EDITION) 4,302 copies
15. STEVIE NICKS WILD HEART (DELUXE EDITION 3,175 copies
32. RUSH SNAKES & ARROWS 2,200 copies
77. COHEN*LEONARD ESSENTIAL LEONARD COHEN 1,565 copies
79. MANNHEIM STEAMROLLER CHRISTMAS SONG 1,544 copies
90. MANNHEIM STEAMROLLER LIVE 1,438 copies
93 MANNHEIM STEAMROLLER CHRISTMAS CELEBRATION 1,429 copies
102. NOW ESSENTIAL CHRISTMAS ESSENTIAL NOW THAT'S WHAT I CALL CHRISTMAS 1,380 copies
103. ZAPPA*FRANK MEAT LIGHT 1,379 copies
115. VARIOUS NOW CHRISTMAS 1,332 copies
138 VARIOUS NOW COUNTRY CHRISTMAS 1,226 copies
147. MANNHEIM STEAMROLLER CHRISTMAS EXTRAORDINAIRE 1,174 copies
(Previously.)