Should You Spill Your Secrets In Couples' Therapy?
Two Divorce Lawyers Watch "Divorce": Ep. 3
What the show gets right and wrong about divorce in New York
by Marcy Katz and Tom Kretchmar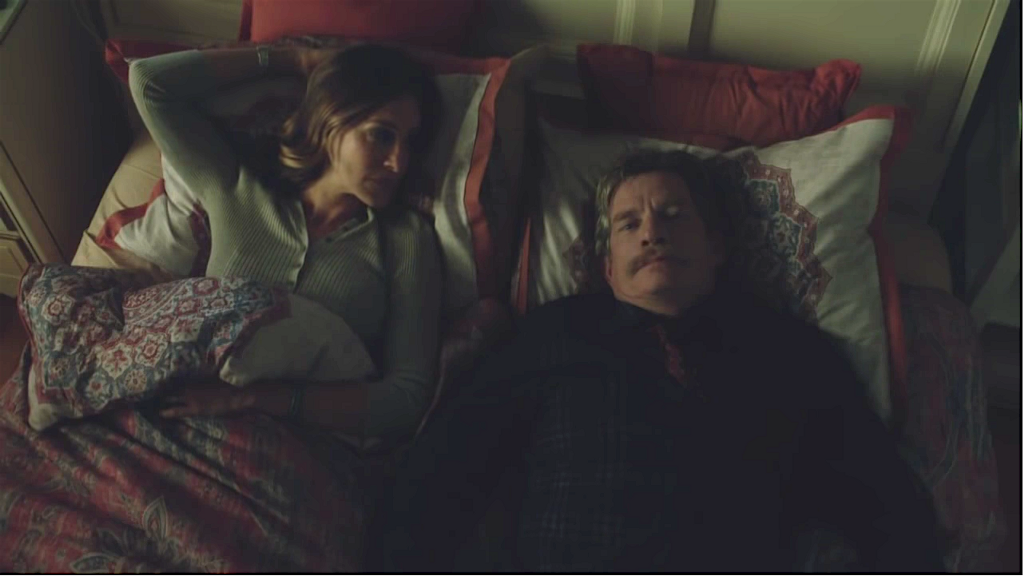 The third episode of Divorce revolves around counseling sessions Frances and Robert attend with a remarkably reticent therapist in a final effort to save their marriage. They only make it through two sessions before they realize reconciliation's a lost cause, by which point they've spilled new secrets: Frances admits she slept with Julian many more times than Robert imagined, and Robert confesses an emotional affair that would likely have turned physical, but for the timing of the 9/11 attacks. Although it's unlikely these admissions would be materially relevant in their divorce litigation, they would nonetheless be fair game as trial evidence. That they were disclosed during couples' therapy sessions doesn't make them off-limits.
In New York, divorcing parents can't even expect that their private, one-on-one therapy sessions will be off-limits in child custody litigation. Although "psychotherapist-patient privilege" ordinarily prevents someone (and their therapist) from being forced to disclose information from private sessions, that privilege is waived in child custody cases. As far back as 1977, the Appellate Division, Second Department (the appellate court that governs Westchester County, where Robert and Frances live) ruled that actively contesting custody puts a parent's "mental and emotional well-being into issue," and thus waives the psychotherapist-patient privilege.
For spouses in therapy and aware of these rules, there's an inherent tension: they may be motivated or pushed to really open up in order to achieve a cathartic breakthrough; on the other hand, if the chances of reconciliation are legitimately slim, they may feel incentivized to hold back any admissions that would be prejudicial (like the Ferrari hypothetical from our discussion of the series premiere). There's no easy solution, but it's critical to stay vigilant about the potential consequences of anything said in counseling if reconciliation isn't achieved.
Episode three also offers the greatest reveal, to date, of Robert and Frances's financial story. Frances is an executive recruiter at a large Manhattan headhunting firm. While she seems to be professionally successful, it's not clear how long she's been in this line of work. Her friend Dallas (Talia Balsam) describes it as a "stupid" job Frances took to support the family after they moved to the suburbs so Robert could start his construction company (which we know from episode two isn't doing very well).
It seems fairly probable that Frances is the higher earner in the family. If that's the case, she should not, contrary to what Dallas tells her, expect to be entitled to alimony from Robert. (Also, the word "alimony" is outdated: these days the proper terminology is "maintenance" or "spousal support.") It may very well be Frances who ends up paying Robert spousal support, rather than vice versa. (Child support is a separate story: even if Frances is the higher earner, she would be entitled to child support from Robert so long as she has primary physical custody of the children). Of course, it's also possible that Frances isn't a success at her headhunting job. If it turns out this is more of a stop-gap for her than a real career, we would expect her lawyers to try and make a lot of hay out of the fact that Frances, in support of Robert's career ambitions, abandoned her own successes, aspirations and/or earning potential and followed him out to the suburbs. That type of argument is valid and common in divorce proceedings, and can have a legitimate impact on the financial results of a divorce settlement.
The word "alimony" is outdated: these days the proper terminology is "maintenance" or spousal support."
Episode three also finds Frances back at the gallery space she checked out in episode two, eager to sign a lease and get the business started. If she had retained a divorce lawyer at this point, her lawyer would be telling her to be very careful with the timing. Now that she and Robert are on the cusp of divorce, many of their decisions should be made with an eye towards the "commencement date" — the day on which the proceedings are formally initiated by the filing of legal papers in a courthouse.
The commencement date of a New York divorce is important for many reasons: first, certain rules called the "automatic orders" immediately go into effect. The primary goal of them is to prevent spouses from transferring or spending marital funds for any purpose other than ordinary living expenses, ordinary business expenses, or attorney's fees. Frances may run into problems if she uses marital funds to open the art gallery after the commencement date: Robert would have a very reasonable argument that operating an art gallery is not in the ordinary course of Frances's business, and, therefore, that any marital savings she allocates towards the gallery (including towards its lease) is a violation of the automatic orders.
This would seem to incentivize Frances to try to get the lease signed before the formal commencement of their divorce, but it's not so simple. Frances also has incentives to postpone her new business venture—commencement officially cuts off the accumulation of marital property, meaning that any business Frances starts after that date would, generally speaking, be her separate property, whereas any business started during the marriage and prior to the commencement date (e.g., Robert's construction business) would be marital property, subject to equitable distribution.
By the end of episode three, it's pretty clear that Frances wants to move forward with the gallery. She should be mindful of how these expenses might be treated in connection with any spousal support determination a court may make. When courts make support determinations, they don't just look at the spouses' respective income and assets. They also look at their monthly expenses, and their ability to meet their expenses with their available funds. If a court decides, given Frances's existing job, that the gallery is primarily a vanity project, it may conclude that its operating costs should be treated as discretionary expenses rather than essential ones. In that case, the court may order Frances to pay Robert more spousal support than she would otherwise be able to afford on a budget that also accounts for her gallery costs.
Furthermore, if soon before or during the pendency of the divorce, Frances leaves her corporate gig to work at the gallery full-time, it's likely — assuming her corporate salary was higher than whatever she'll initially be earning from the gallery — that a court would implement a doctrine called "imputed income." This would use her headhunter salary, rather than her gallery income, to make a spousal support determination, leaving her paying more support (if she's the payor) or receiving less (if she's the payee) than she might expect. In other words, Frances: don't quit your day job yet.
Marcy Katz and Tom Kretchmar are New York divorce lawyers. They work at Chemtob, Moss & Forman, LLP, a matrimonial law firm based in midtown Manhattan.