Alex Cameron, "Take Care of Business"
What do you think when you hear "Lynchian"?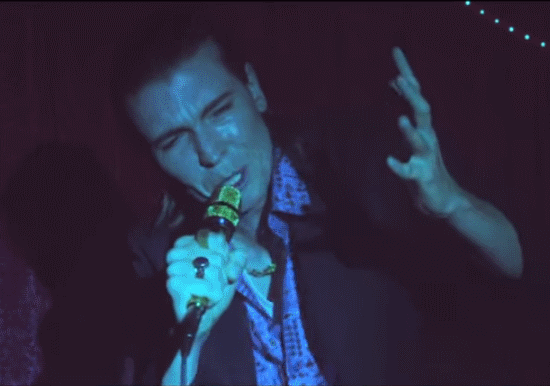 "After the 4th of July," my grandmother used to say, "summer is over." So bear that in mind over the next few days, because you will be having fun on Saturday and then you will turn your head and suddenly you'll be back at work, suddenly it will be winter again, suddenly they'll be lowering you into the ground It goes quick.
Hey, have you guys heard of Alex Cameron? Me neither, but he's from Prison Island and his forthcoming album is called Jumping The Shark, and if you are someone who enjoys Nick Cave, I'm Your Man-era Leonard Cohen, maybe Warren Zevon, you are going to think it's phenomenal, trust me. It hits almost all of my spots. In fact, lemme put his other video from the record here.
The press stuff leans heavy on the adjective "Lynchian," which is probably overused to the extent that now when you hear anything compared to David Lynch the first thing your brain does is a mental "jerking off" motion, but in the sense that it connotes the darkness and weirdness that is always present in the everyday I suppose it is appropriate in this case. Jumping The Shark comes out in late August, which is basically seconds from now. I'm telling you, it goes quick. Enjoy.