Soundscan Surprises, Week Ending 6/16
Back-catalog sales numbers of note from Nielsen SoundScan.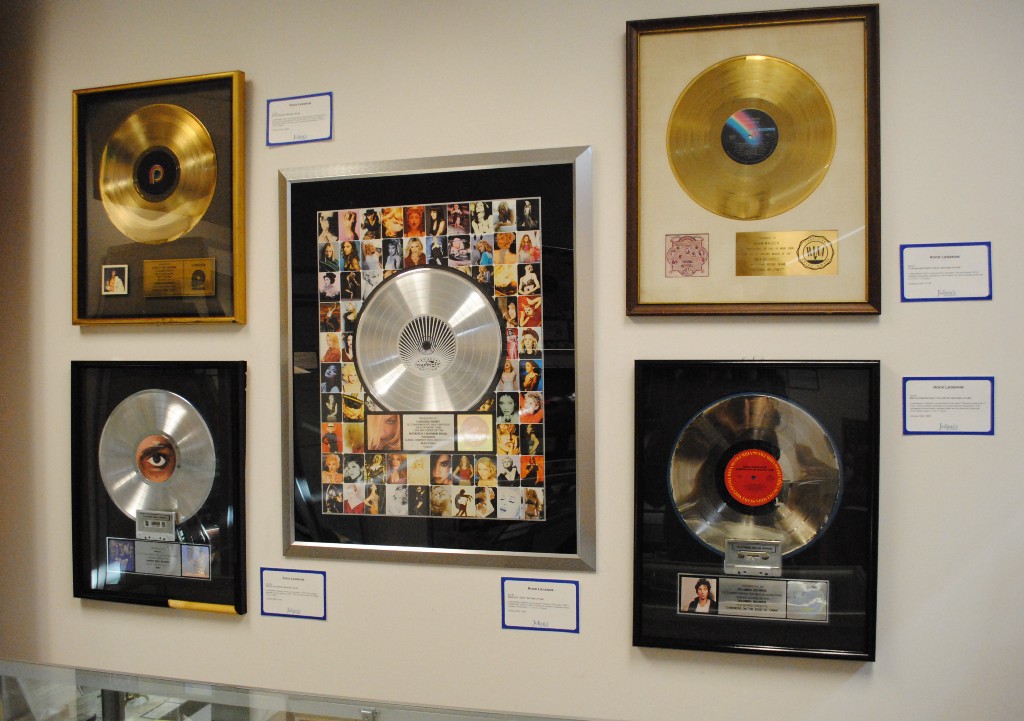 The definition of "back catalog" is: "at least 18 months old, have fallen below No. 100 on the Billboard 200 and do not have an active single on our radio."
Every week when I get The Charts, one of the first things I look at is the column titled "% CHG," which gives the percentage change in sales relative to last week's numbers. I specifically scan for any listings with the number 999, which usually means it's an album's first week on the back catalog and thus the ratio of however many thousands of records were sold to zero is enormous, OR something big happened in the news that spiked sales of a particular record. (Ed note: I never know how and whether to use "record" and "album" interchangeably or not, and even if you popsplain the difference or lack thereof to me, I can assure you it won't stick, so please don't try.)
This week, Van Morrison, Phil Collins, The Beach Boys, and Hunter Hayes were all in the first category. Christina Grimmie was tragically in the second. Grimmie, a YouTube star-turned-'The Voice' contestant was shot and killed after her concert in Orlando on June 10. Finally, Simon & Garfunkel had a crazy week; not quite a 999% week, but a 657% week, which is still pretty good—they jumped from spot 150 to number 4. The Simon & Garfunkel Story, a musical revue about their origin story, is now on tour in the UK after a huge success in London's West End.
4. SIMON & GARFUNKEL BEST OF SIMON & GARFUNKEL 9,533 copies
37. VAN MORRISON IT'S TOO LATE TO STOP NOW (LIVE) 2,519 copies
45. GRIMMIE*CHRISTINA WITH LOVE 2,310 copies
49. BEACH BOYS*THE PET SOUNDS ­50TH ANNIVERSARY 2,244 copies
66. COLLINS*PHIL …BUT SERIOUSLY 1,956 copies
69. GRIMMIE*CHRISTINA COMPLETE SEASON 6 COLLECTION 1,940 copies
89. GRIMMIE*CHRISTINA FIND ME 1,699 copies
131. BEACH BOYS*THE PET SOUNDS­ 50TH ANNIVERSARY (4CD) 1,372 copies
163. HAYES*HUNTER STORYLINE 1,227 copies
(Previously.)