How to Dress Up Like a President
by Haley Mlotek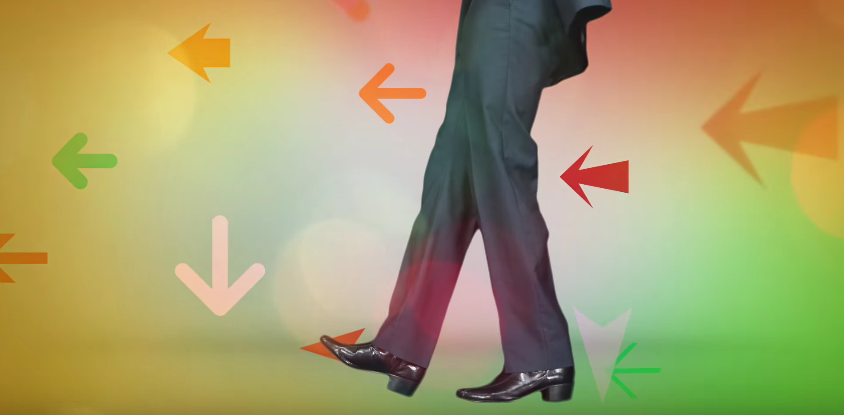 A presidential candidate can wear the same sweater four days in a row. That's the limit before someone notices, because that's how many repetitions it takes for someone who wasn't paying very close attention to realize something has gone wrong; the eye has a way of expecting patterns (faces, locations) while anticipating changes (natural light, bodily adornments). The eye has a way of reading right from wrong.
In any case, Jeb Bush has a favourite sweater. Or Jeb travels light. Or maybe Jeb doesn't care about clothes; Jeb just puts on the first thing he pulls from the floor in the morning, dropped in a rush the night before, hoping to skip at least one decision before he gets started with his day. Jeb! He's just like us. Who hasn't gone a day or three in the same item of clothing, no longer able to smell your own scent or unwilling to feel another texture on your skin, infusing fabric with fortifying powers, am I right?
#Art Basel, Politics & @JebBush! That's a fine lookin' sport coat, man! #allin4jeb #jeb2016 #ArtBaselMiami pic.twitter.com/c5SYpp8XUU
— Ann Herberger (@annwherberger) December 5, 2015
I suppose the rest of us aren't photographed, or planning to be photographed, while campaigning for president of the United States of America. The rest of us only dissect our sartorial choices on a constant, punishing, silent internal loop, which is probably what prevents us from wearing a blazer with our own names embroidered onto the very lining.
Well, whatever. Jeb's outfits are the least of his worries, but a fair shot is a fair shot and as an elected official he has to know that the contents of his namesake blazer pockets will be headline news, particularly if he carries teeny tiny toy turtles to pull strained smiles from the face of a small child — who looks as though his mom just forced him to hug a distant uncle for the five-dollar bill inside a late birthday card. Jeb once referred to himself as a "joyful tortoise," another creature unlikely to change its protective and decorative shell. "Slow and steady wins the race," Jeb wants us to adopt as his personal slogan, a cliché he invokes with such sincerity. Jeb! Change your sweater, Jeb.
A Jeb-affiliated SuperPAC, Right to Rise, just released an ad titled "Boots," mocking Senator Marco Rubio for wearing what appear to be high-heeled men's shoes. In the video, a man in a grey suit walks past modified — butchered, really — lyrics to Nancy Sinatra's "These Boots Were Made For Walking," while a completely incongruous collection of colours swirl in a way that is perhaps meant to imitate tie-dyed fabrics. Ominous words and phrases, such as "Iran" or "Cap and Trade" or "Immigration" appear beside the dancing legs in a typeface that looks as though someone simply searched "Free 1960s fonts." Rubio will flip-flop, the lyrics coo, which is like another kind of shoe, which is funny because Rubio has chosen to wear a pair of shoes that are funny, because men don't wear heels, you get it.
Ted Cruz came for the shoes as well, or at least his communications director Rick Tyler did, via Twitter:
A Vote for Marco Rubio Is a Vote for Men's High-Heeled Booties https://t.co/nsjEKqLPr4 via TheCut
— Rick Tyler (@rickwtyler) January 5, 2016
In response to speculation (see this Vanity Fair article positing that Rubio had purchased boots from Margiela or, heaven forbid, Tom Ford), Rubio's campaign confirmed that the boots were purchased at the very modest Florsheims, retailing for about $100. In the same story, Politico makes sure to mention that Cruz's team comes by their boots critique honestly; they call Cruz a "boots aficionado," referencing his beloved "argument boots" that he superstitiously wears almost every day he's in the Senate. Since the story was published on January 7th, writer Eliza Collins has been sure to update it with a correction: "A previous version of this article misstated Cruz's height," which was included for some reason. "He is 5-foot-11."
A man artificially enlarging his height with a platform shoe is pretty rough; the only thing more vulnerable than vanity, in a presidential campaign or in life, is male vanity. Last week Rubio addressed the heels at a town hall in Nashua. "Let me get this right," he responded, secure that he already was, "ISIS is cutting people's heads off, setting people on fire in cages. Saudi Arabia and Iran are on the verge of a war." According to Jeremy W. Peters, a New York Times reporter covering the 2016 presidential election, he continued to list more "grave threats to the country's safety and stability," before closing with, "And people were worked up about his boots, he asked, incredulous." Rubio should reconsider his incredulity; like Sinatra sang in the original song, which I listened to several times yesterday, "What's right is right, but you ain't been right yet."
Out of all the candidates, Bernie Sanders is the one with the most notable fashions in his name, the least notable on his body. As befits a man of his age, stature, and assurance, he dresses with all the confidence of a late-in-life run for president — so, not very well. "Why Does Bernie Sanders Dress Like That?" was the headline accompanying an article by Paul Farhl, a reporter for the Washington Post. "Because He Can." That statement sounds accurate, although I'm hesitant to call it truth. Farhl goes on to say that his perceived "anti-fashion statements" is evidence of his political purity. No image managers here, I think we're expected to think. No one who wears a crumpled shirt could be evil.
Back in June, when Jon Stewart was still the host of The Daily Show, he devoted a whole segment to Sanders' run for president and the resulting media analysis that painted Sanders as a "loon" or some similar strange bird. Stewart said the only reason Sanders seemed so wacky to the entrenched political commenters was because he doesn't have professional image handlers telling him how to present his face and hair and body to the cameras, the punchline being Stewart's impression of a beleaguered Sanders image consultant suggesting that he "comb his hair today, and tomorrow, and make it a regular thing." Stewart seemed to be suggesting that there was something sweet about Sanders' lack of cosmetic polish. True, although I'm hesitant to call it accurate.
Sanders' outfits don't matter, but that hasn't stopped his official campaign store from capitalizing on the siren song his primary demographic hears whenever a well-sourced cotton fabric novelty t-shirt printed with a politically affiliated message is available for sale online. On his official campaign store website, there are t-shirts simply printed with his logo ($25), t-shirts printed with a rainbow version of the logo (called "Pride," also $25), baseball shirts ($30), and baby bibs ($15). One t-shirt, in red, is labelled the "Not For Sale" t-shirt, and the same phrase is printed on the back of the shirt, right above the URL for Sanders' website. On Saturday I passed three young people bouncing down my block, their white Bernie Sanders t-shirts peeking out beneath their jackets, clipboards and signage clasped in their hands. "We've got the whole day ahead of us!" one boy said with such enthusiasm that I slipped, and smiled. Despite my lapse in sidewalk etiquette — never let them see you react — I made it to coffee without leaving my signature on their neatly gridded pages. His sneakers were untied.
Much has been made of Sanders' resonance with young people — the oldest candidate and the youngest voters! — as though the gap between the two isn't the appeal itself. There's a certain kind of young person who believes themselves to hate authority, but in fact they take great pride and pleasure in choosing which authority figures to revere as opposed to just mindlessly trusting whichever authority figure is foisted on them. These are the young people who always have a substitute teacher that saved their life, a cool boss who let them sit on the floor while folding t-shirts, the older brother with the backwards baseball hat not afraid to tell your dad he's full of shit. If, as the copy on Sanders' web store reads, the sun is "Bern-ing" too bright for your older brother's eyes, you can purchase the official Bernie Sanders hat ($20).
Likewise, there's a certain kind of authority figure that derives power presumed to be freely given and thus honourably earned by just "telling it like it is" to a room of rapt eyes and ears, saying what "the man" is too afraid to tell you. This authority figure is also always a man. Stewart was a good example of this phenomenon. So is Sanders. Your dad is going to hate seeing you at the dinner table in that t-shirt.
Politicians — they're just like us! — have to get dressed. Many of them pick a uniform, efficiency being one of the few styles we'll allow our elected officials. Much has been made of President Obama's decision to streamline his wardrobe into only grey or blue suits; he subscribes to the research suggesting that humans — even presidential humans — have a limited amount of decision-making resources at their disposal, and automating as many decisions as possible frees up brain space for bigger, more important decisions. Hillary Clinton's pantsuits are expected and, at this point, canonical, whether they're being praised or ridiculed.
Yet while we expect, or demand, predictable uniforms in order to trust presidential candidates, we balk at individual items that point to individualities. The appearance of a shoe, or a sweater, or any sort of aesthetic eccentricity, is always a slip, a gaffe, a fall. Perhaps that's because we know politicians only have costumes, not uniforms, and any semblance of personality is the unintentional reveal showing the man (or woman!) behind the curtain. When Rubio wears those shoes, or Bush wears that sweater, or Sanders appears in wrinkled slacks, we ask: What is he saying? What lies behind these cotton-coded messages? A presidential campaign has an abundance of words but an absence of language. But the eye has a way of reading right from wrong.
Pomp and Propaganda is a new occasional series about the aesthetics of the 2016 presidential campaign. It is written by a Canadian.