What's Burning in the South Bronx?
by Brendan O'Connor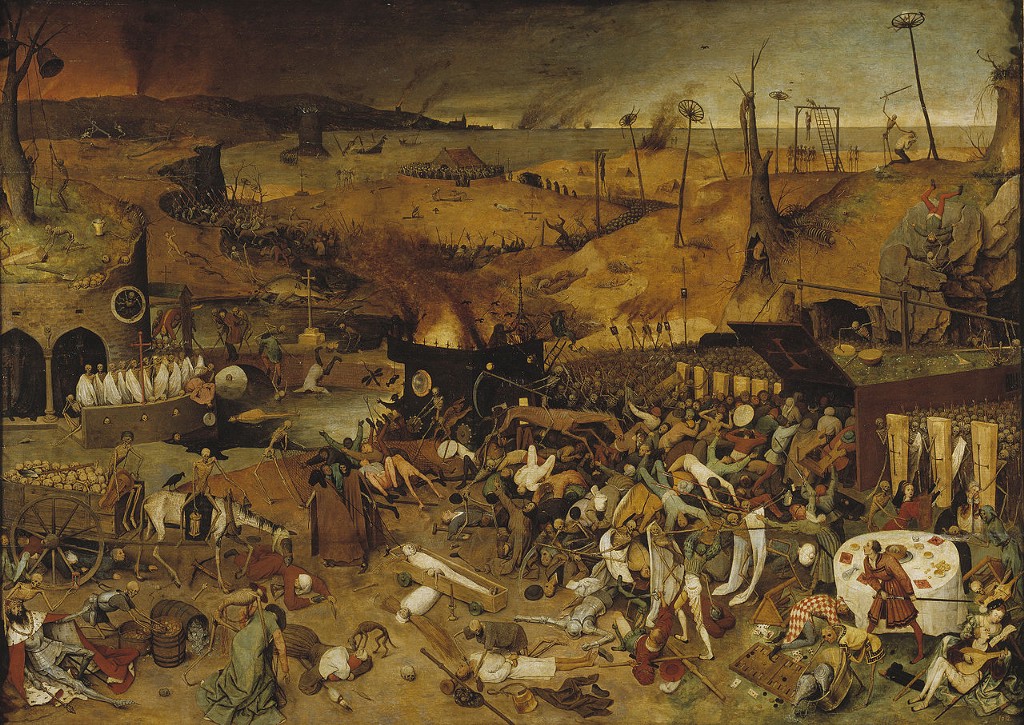 A week ago, on the Thursday before Halloween, a real estate developer, an art dealer, and an artist threw a party for celebrities, athletes, and politicians at an abandoned warehouse in Mott Haven, a neighborhood in the Bronx where more than half of the population is on some kind of public assistance. The warehouse is owned by Somerset Partners and the Chetrit Group, a pair of developers that purchased a pair of lots — 101 Lincoln Avenue and 2401 Third Avenue, last November and January, respectively — for $58 million. The developers have filed plans to knock down the existing buildings and put up market-rate rentals (and possibly condos), and have already begun rebranding the neighborhood as "The Piano District," in reference to its history as the site of several major American piano manufacturers. But first, there was to be a party.
What a night… #LucienSmith #MacabreSuite #contemporaryart #SouthBronx #lovenyc
A photo posted by Olive Allen (@olive_allen) on Oct 30, 2015 at 11:28am PDT
All of the beautiful people were there: Kendall Jenner and Gigi Hadid; Carmelo Anthony and Odell Beckham Jr.; John Varvatos, Naomi Campbell, and Adrien Brody. Welcome2theBronx reported that borough president Ruben Diaz Jr was also in attendance. Travis Scott played a set. ("I don't know who threw this party," he said as he took the stage.) "The Bronx is LIT! Rave in the Beethoven piano factory before it all soon becomes condos!" fashion journalist Jim Shi tweeted. "Eating Roberta's gourmet pizza. The homeless not amused."
The most #gorgeous couple 💥💥💥 #macabresuite #sobro #bronx #party #fashion #style #hair #naturalbeauty #wcw #adrienbrody #laraleito #gold #black #amore #art #hot #sexy #adrianalima #model #perfection #girl #stunning #travisscott #naomicampbell #irinashayk #mirandakerr #itgirl #gigihadid #kendalljenner
A photo posted by Lara Leito Love 👸🏽 (@andie.ann) on Nov 1, 2015 at 9:47am PST
But the star of the show was twenty-six-year-old artist Lucien Smith, whose work — inspired by from the medieval "danse macabre," a deeply Catholic idea represented in many artworks that death, no matter one's status in life, is the great equalizer — decorated the warehouse. The party was dubbed "Macabre Suite." "The entire night was curated by Lucien. Each painting relates to some kind of macabre suite, so it's all thematically based," dealer and gallery owner Jeanne Greenberg-Rohatyn told Womens Wear Daily. "Most of them have to do with some kind of still-life death story." Photos posted to Instagram and Twitter show burned out cars riddled with bullet holes, flames licking out of garbage cans, and a room full of votive candles. "This night is all about 'let's bring all sorts of people in New York to one place' and making something they remember rather than like, going to a club," Smith said. "No one remembers going to a club."
Actually, what this night was "about" sort of depended on who you asked. "We're developing about two thousand apartments along the waterfront in the South Bronx," Keith Rubenstein, founder of Somerset partners, told WWD. "Tonight is an amazing opportunity to introduce a whole new world to the South Bronx, and celebrate its heritage."
A photo posted by Heather Marks (@heatherdmarks) on Oct 30, 2015 at 8:49am PDT
A few days before the party, a billboard went up over the intersection of Bruckner Boulevard and the Third Avenue Bridge, advertising the so-called "Piano District" to drivers commuting between Manhattan and Westchester County and Connecticut, promising "luxury waterfront living" and "world-class dining, fashion, art + architecture." Reaching back into the distant, depoliticized past is a great way for developers to imbue a neighborhood with ambient authenticity — much more so than combining two existing neighborhood names into an awkward portmanteau, at least. It would, after all, be difficult to market the neighborhood as it currently is to investors and up-scale gentrifiers. (According to a 2014 report by the Manhattan-based Institute for Children, Poverty, and Homelessness, approximately forty percent of South Bronx residents live below the federal poverty line, and thirty-five percent spend more than half their income on rent.) At the party, Rubenstein told the Real Deal, "This will be the most transformative project in the last fifty years." Addressing the few Bronx landlords in attendance, Michael Brady, director of special projects and governmental relations at the South Bronx Overall Economic Development Corporation, said, "The minute the shovel goes in the ground here, their property values go up fifteen percent."
Last year, real estate investors poured $2.39 billion into the Bronx, a thirty-nine percent increase from 2013, according to Ariel Property Advisors' Bronx 2014 Year-End Sales Report. "A leading indicator of this new activity was the Chetrit Group's fourth quarter closing of 101 Lincoln Avenue in the South Bronx," Ariel's vice president, Scot Hirschfield, told Real Estate Weekly. "This project is within the Lower Grand Concourse Waterfront project along the Harlem River south of 145th Street where the borough's leadership is seeking to create a commercial and residential complex offering up to four thousand residential units." The two warehouses are located in the Special Harlem River Waterfront District, a zoning designation created in 2009 to encourage investment in this part of the South Bronx. In November, the Wall Street Journal reported, the South Bronx Economic Development Corporation estimated that redevelopment of the area would cost $500 million in private investment and at least $200 million in government funds. Earlier this year, the mayor announced that the city would make a $200 million capital investment in the neighborhood. "Once the Somerset project gets under way, I think you will see a total turnaround of this area," Brady, the development corporation's director of special projects, who made the comment about property values going up, said. "I think you will find this area becomes Williamsburg meets Dumbo."
The fun thing about this is I think he may actually have been dead, but pretty good at playing piano. #Halloween #MacabreSuite
A photo posted by @katklopp on Oct 30, 2015 at 12:00pm PDT
Partners Somserset and Chetrit have so far filed plans for two mixed-use towers with twelve hundred units between them, the Real Deal reports. (It's been a year of highs and lows for the powerful and rarely quoted Chetrit, who, the New York Observer reported in 2011, made $2 billion in trades at the height of the real estate boom, in 2007. In March, his firm sold Chicago's famous Willis Tower — commonly referred to as the Sears Tower — to the Blackstone Group, which recently purchased Stuyvesant Town, for $1.3 billion; last month, Chetrit was accused of helping to launder $40 million in stolen money.) There are plans for as many as six twenty-five-story towers altogether, the Journal reported in March. "The recent discovery of the Bronx Waterfront makes perfect sense in today's real estate environment," said Douglas Harmon, a senior managing director for Eastdil Secured, who brokered the deal and secured financing for the developers. "What we think we can do for the waterfront is set the tone for the next wave of developers," Rubenstein told the Journal. "This [place] had character and already had a scene, so you are taking something good and adding to it."
Naturally, plenty of locals dispute whether anything good is in fact being added to their neighborhood. Welcome2theBronx blogger Ed Garcia Conde has reported aggressively on speculative development in the borough, and Bronx artist Karen Pedrosa launched a social media campaign, #WhatPianoDistrict, in response to Somerset and Chetrit's rebranding effort. "Them just trying to rebrand an already established neighborhood is what really pissed me off, and that's why I said, 'What Piano District?'" she told DNAinfo. "To me, there is no Piano District there."
This is of no concern to Rubenstein. "There will be plenty of people that will be able to afford it and, unfortunately, there will be people that won't be able to afford it," he told the New York Daily News
in April. "The beautiful thing about our project is we're not displacing anybody," he said. "It's not like we're tearing down old apartments and replacing low-income-producing buildings with high-income-producing buildings. We're taking underutilized industrial land and turning it into prime residential housing. I think that benefits everyone." But just because people aren't being evicted doesn't mean that they aren't being displaced — introducing market rate and luxury housing and retail into a lower-income area inexorably makes such an area less affordable for the people who are already living there.
A photo posted by d'Isigny Studio (@disignystudio) on Oct 30, 2015 at 10:23am PDT
Anyway, the existing warehouses — and with them any actual connection to immediate area's mythic past as the piano capital of America — will be demolished soon enough. Those who cannot afford to stay in the neighborhood when luxury waterfront living comes to the South Bronx will leave, and those who can will endure, maybe. Eventually, everyone will die, no matter where they lived, and judgement will either be passed or it will not. Hell is still burning, even if the Bronx isn't anymore.
Top Image: The Triumph of Death via Wikimedia