The Internet Is So Horny Right Now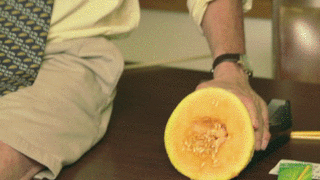 Winter is over. It's green outside. And bright. Alive. Warm. Warm enough to force tiny beads of sweat out of the pores of your lower back, to stale the air in the office, to make it acceptable to order iced coffee. And the internet is ready to fuck.
Gizmodo is throbbing.
BuzzFeed wants you to eat its ass while you ask it questions about boning.
Lifehacker wants you to use a data-driven vibrator on it, after hours.
New York's The Cut lives to fuck.
Matter is trying to get laid with Tinder because it has been empowered by frexting.
Wired emailed us to let us know it discovered the female orgasm, with science.
The Message this week is dicks.
And Vice? Well, Vice is always horny, and always was.