by Bijan Stephen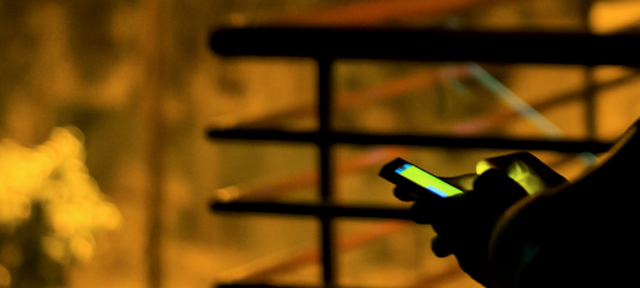 She'd once written a book, Google said. This was a more than year ago now, while I was composing our eighth email, before I knew much of anything about Lindsey save for her name. That book is titled Here; as she'd have it (email #9), it's a memoiristic compendium of essays that relives a brief sojourn in Austin, Texas. The book opens with a section titled "Do You?", a series of rhetorical questions posed to her then-boyfriend — I don't know if he ever read it. In the end, though, her questions echoed what we hid in our words to each other. Do you know what you need from me? Do you?
I was housesitting for my friend Cam, who'd left Connecticut for Pittsburgh, Pennsylvania, for a philosophy course in logic. I was doing him a favor, and, besides, I had nowhere else to go: I'd just graduated, and this was the last safely indolent summer of my life. I wanted to spend what little I had on things that would reliably please me. It was hot then; I wrote for my beer money.
The beginning of that summer was lonely, as nearly everyone I knew had left for cooler climes. And so, like many others, I turned to the Internet for companionship.
I met Lindsey on Reddit's personals section after I responded to her ad. It's a weird place to meet someone — as Reddit is, for the most part, a home for the 18-to-25-year-old white male id — because it's fundamentally a forum, an heir to those first message boards from the '90s. Like its predecessors, Reddit still carries the same stigma: It's a heuristic device for all the things that could happen to you on the internet, both good and bad.
I went there that day because it was removed enough from my fleshy, tangible life to feel safe. I don't remember exactly what she'd written, or what she said she was after; we both used pseudonymous, transient accounts, and though our posts probably still live there somewhere, I've long since forgotten my username and lost my password.
Here's what I remember: Lindsey was 26 and searching for someone to talk to, for easy friendship while she was bedridden at home in Arizona, squashed between her two dogs and her overbearing (doting?) family. For months we conducted some semblance of a relationship. We emailed, gchatted, and even sexted, a gradual escalation that happened over a few weeks. We were honest, raw with each other. We never met in person; there was never really a chance that we ever would.
I don't think the intimacy we cultivated was false, but I also don't think it could have survived a face-to-face meeting. It felt safe to tell her the things I'd hardly mentioned to anyone else — even people I trusted and whom I'd known for years — because the stakes felt lower.
Now, even though there are plenty of apps made to mediate or remedy loneliness, there's still a sort of taboo surrounding the idea that an entirely digital relationship can fulfill emotional needs — that it can be anything more than a means to an end. After all, isn't the easy intimacy between good friends worth more than its mediated equivalent?
I used to think so; these days I'm not so sure, or at least not sure how. For me and Lindsey, our relationship played out over thousands of miles and carried as much weight as I've ever felt. I told my friends about her. She told me about her poverty and her ex-boyfriends and her time as a sex worker — and, I won't lie, I wondered where I'd fit in with the horde of them, where I'd fit in, theoretically, with her. We'd found a version of the couple-form that worked for us; it wasn't anonymous or shameful, and the physical distance was more safeguard than impediment.
As it happens, I never got to answer that question. Lindsey and I lost touch after a few months, like our earlier escalation in reverse. I suspect it's because we both got what we needed; there was a limit on us. Who's to say things would have lasted any longer in person?
The other reason, I guess, was that I found it easy to simply let things fade. I'd started a new job in New York. My summer was over, and the leaves and temperatures had both begun to fall. I fell in with new people, some of whom I'd known in school and others I'd only known online.
That latter group I met mostly through Twitter — they were writers and illustrators and editors and book publishers and publicists. We knew each other only through what we wrote in our little room in that global salon. Now I've met them in person, and so I'm not left wondering what it might be like to share a drink, a meal, a photo, or a memory.
That's not to say that a physical meeting is a higher form of communication. But it carries an undercurrent, an electric charge of possibility — which, I suppose, isn't unlike the promise of an unopened message. The difference is immediacy, in what can be safely ignored.
It's clear I wasn't in love with Lindsey. It's also clear to me that I didn't really know her — though I'm not so sure that's because we never viscerally connected. We were virtual but personal, digital and not anonymous, sexual, yet never physical.
Whatever the case, I've shared our little phrase with everyone who's come after her: The brrring of a phone; the bzzzz of a text; the quiet ding of an email. They've always signaled something larger than themselves.
I read Here in a day or so, and this is how the story ends. In the last section, "Do You Still?", the last line is, possibly, what you might have come to expect. "What do you want from me?" the book — Lindsey — asks. It may as well read "How well do you know me now?" These are the questions we have to answer for our every relationship, no matter where they've begun.