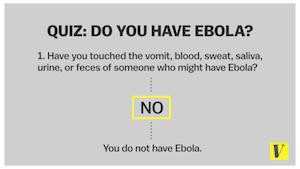 A group of young people return from a week in a remote and disconnected cabin only to find their home city in chaos. Ebola has arrived, and it has gone airborne. Panic and grief overtake these old friends, who don't know what to do. One suggests hiding in her apartment, a converted loft with steel doors, sealed windows, and some canned food. Another offers up his uncle's home in the countryside. One friend, who had been silent since that first abandoned toll booth, interrupts. "We must find him. He can't think we've forgotten."
"Who?" asks the woman with the loft. "We don't have time!" By now even the sirens have gone quiet.
The friend looks at his feet, shakes his head, and then holds up his phone.