Greeting the World's Largest Dinosaur, Then and Now
Now: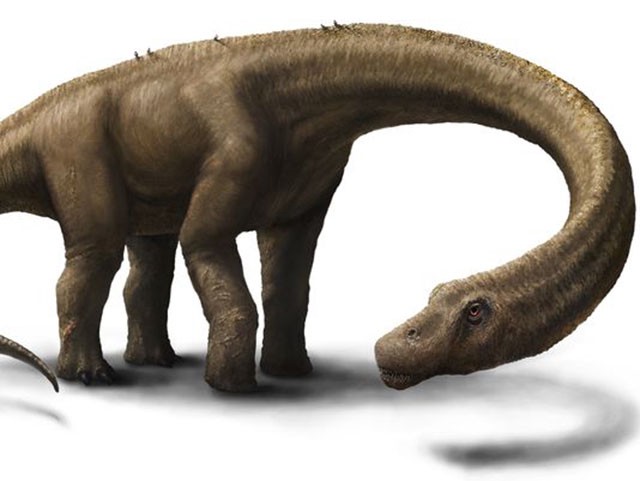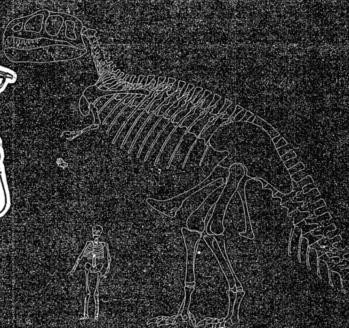 Now:
"Dreadnoughtus schrani"
Then:
"Tyrannosaurus Rex"
Now:
It stood two stories high at the shoulder. Its tail was almost as long as a city bus. And it tipped the scales at some 65 tons — heavier than a fully loaded semi-truck.
Meet Dreadnoughtus schrani, a newly discovered dinosaur and one of the most massive land animals of all time. And it's not just a heavyweight. Never before has anyone found so many representative pieces of a super-large dinosaur.
Then: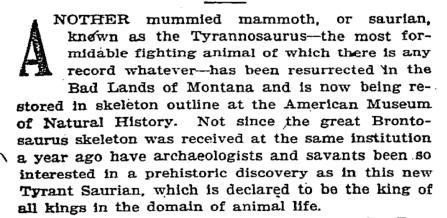 Now:
Whether it was the biggest or only the second-biggest dinosaur, Dreadnoughtus was unimaginably large and imposing. Though a plant-eater, it came equipped for battle with a muscular tail it could have used as a weapon and large claws on its back feet. Its size would've made it the king of the forests where it lived in the late Cretaceous.
Then: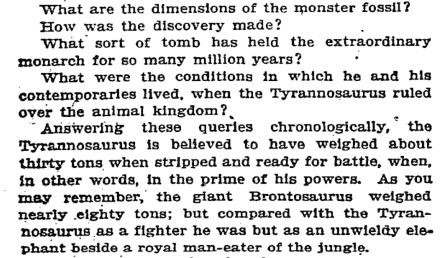 Now:
"If this thing just leaned on a T. rex, it would probably kill it," Lacovara says. Walking up to it "would be like approaching a living building. … It would be a pretty overwhelming moment, and not advisable."
Then:
Now:
Though it could laugh off all comers, even Dreadnoughtus was not immune to the power of a river in full flood. Some 80 million years ago, a raging torrent swept away two Dreadnoughtuses — perhaps already dead — before dumping them on a bed of quicksand-like sediment.
Then:

Now:
"This is a truly huge animal," Lacovara says. "It kind of staggers the imagination."
Then: