"Two Men Talk Movies", by The New York Times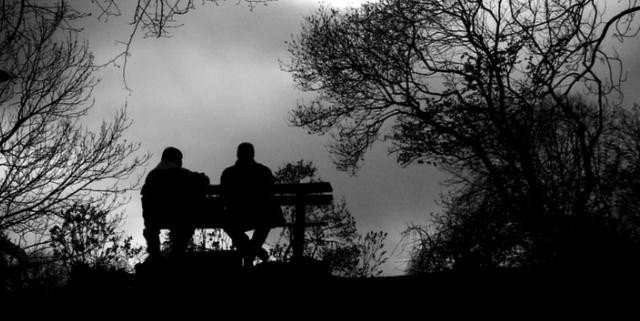 "Welcome to The Moviegoers, an occasional new series in which the Op-Ed columnists Frank Bruni and Ross Douthat banter about movies, pop culture, television and other real-world distractions."
The following is composed entirely of chronological excerpts from the feature's first installment.
***
Ross,
Have you seen it? I think you should.
Yikes.
Restore me to August, Ross.
Comfort me with superheroes.
Talk about a bait-and-switch:
have no you mercy, man?
Which I guess is a way
of saying that like you,
I've had a pretty good art-house summer
steak-and-potatoes
one of the best such since "The Matrix,"
for my money
Have you seen it? If not,
tell me
Ross, Ross, Ross.
In this sense I do think
moviemakers are tapping
into the American psyche
ilk,
Ours is not a tale of two cities
a truly neutral party
numb
may I say that
I'm ashamed
I have some thoughts on one trend
of the summer movie season that pleased me
mightily
Frank, regarding your failure to see "Boyhood,"
Seriously, it's a good movie, but
just how perilous
a youth spent
I'm pretty sure I'm stealing this line from someone
Back to you:
Tell me about the trend. Did I read you right?
I'll channel your semantics and answer
There was something poignant about watching "Apes"
against the backdrop of the mess
in the Middle East
Here's how and why the summer sang to me, Ross
We began with priests
we'll end with women.
There's a case to be made.
Read John Podhoretz,
no, Frank, no!
I suspect female
Until next time…
Photo by Boohoomiam