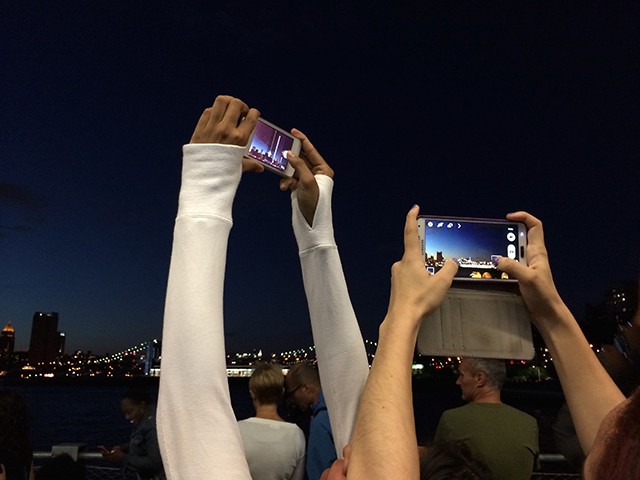 As a people we have lost the plot. Because we can document everything, we will, and we can't stop. Every event is now a sea of people with their arms held up in a triangle, forming an illuminati symbol with our phones at the apex. We've gone too far. It has to stop. Like a Beyoncé concert, the New York City fireworks were a nightmare of phones, and for what? For nothing. Data for your cloud. You can fully understand why performers — and brides and grooms! — want to ban all cellphones at events.
Take a picture of a flower, a baby, a cat, a sidewalk, an airplane, a painting, please. Please do! It's wonderful that we all have instant access to an artistic practice that was once expensive and elitist. But the compulsory documentation of everything is monstrous. Let it stop with you.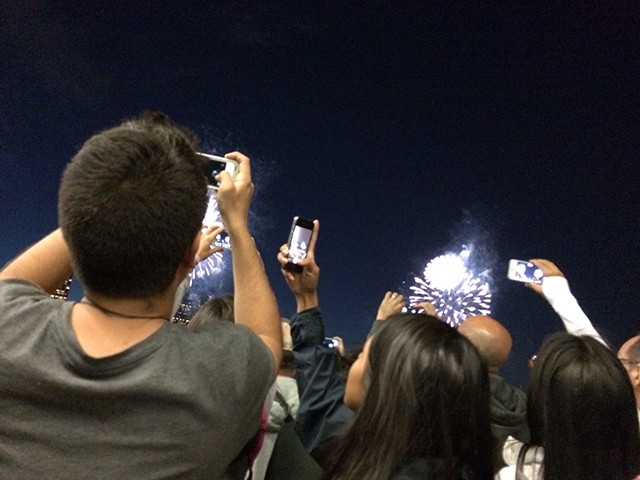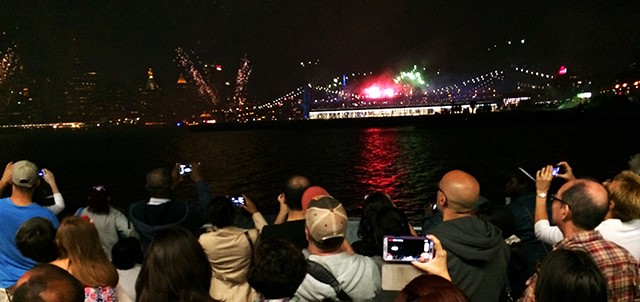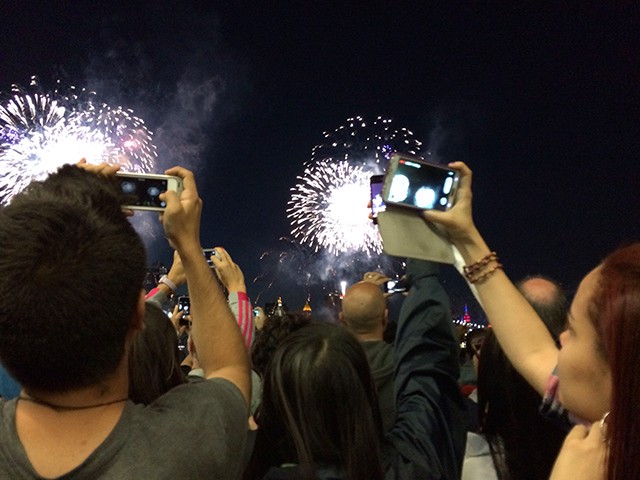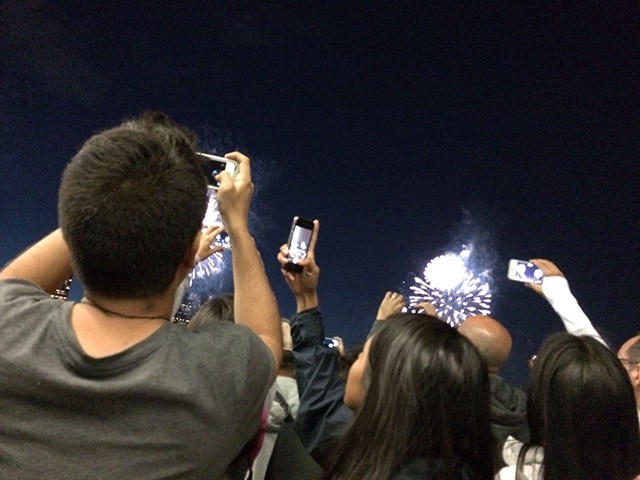 The fireworks as seen from Brooklyn Bridge Park were beautiful. I don't even really like fireworks! As a tall person, I was happy to be able to see through your arms and around your phones. I hope you're treasuring all those photos right now.