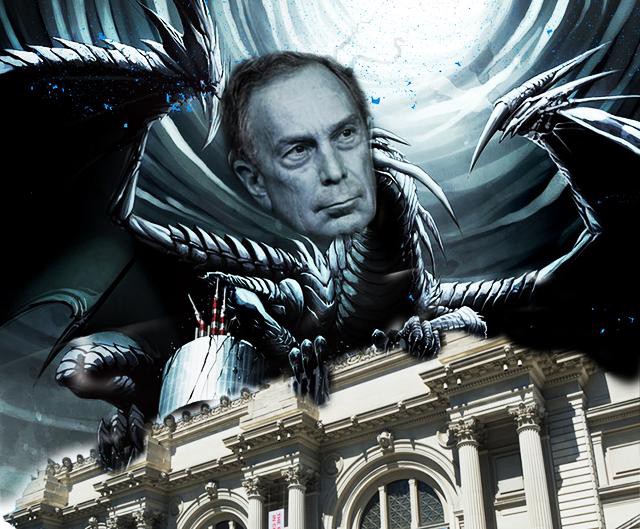 Only 27 shopping days remain until the De Blasio Era begins, in which each subway car is its own Thunderdome of homeless people and left-wing crazies. And last night Bloomberg gave the first of his farewell speeches, and did that DARN THING THAT HE DOES where he suddenly starts saying awesome things:
[H]e recalled his unwavering support for a proposed mosque near the World Trade Center site, which much of the country angrily opposed.
"When a faith community wants to build a house of worship in a particular neighborhood," he said, "we don't tell them to look someplace else."
"We are one city," he added, "open to all, with equal rights for all."
He invoked the pantheon of Great New Yorkers who, exploiting those enduring values, used the city as a laboratory for improbable inventions and unconventional ideas that changed the world. Charles Pfizer. Alexander Graham Bell. George Gershwin. Andy Warhol. Norman Mailer.
He paraphrased a quotation attributed to Albert Einstein: "If an idea is not absurd, there is no hope for it."
"We must always be a city," the mayor said, "where absurdity is a virtue."
DAMN IT WHY DOES HE ALWAYS DO THIS, JUST WHEN WE ARE ALL "GOOD RIDDANCE."