Fear Of A Black Opening Weekend
by Rahawa Haile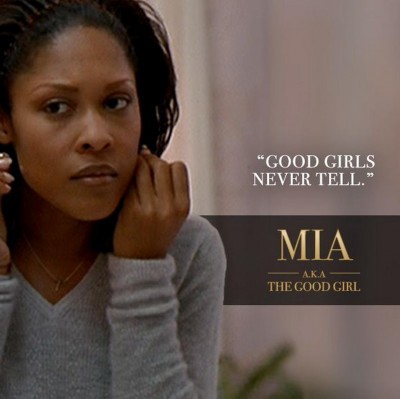 The Best Man Holiday is a success. That is not particularly a "surprise." It did not "over-perform," nor did it soar for a "race-themed film," as USA Today originally wrote. To speak of it in these terms reduces The Best Man Holiday to thousands of frames of low expectations. It existed and won. As a film, it was 50% an above-average comedy and 50% an abysmal drama. But financially — the only metric that matters to studios — it was a knockout. Set in the present. Not filmed by Tyler Perry. Of which you can expect to see more.
Malcolm D. Lee's movies, in fact, have nearly all been significant earners, from Undercover Brother to Scary Movie 5. Only one — Soul Men, starring Samuel L. Jackson and Bernie Mac — did not perform well. It was also Lee's most expensive movie, and was released three months after Bernie Mac died.
The Best Man Holiday, the director's seventh film, cost $17 million and has already earned just north of $30 million on its first weekend. It premiered to an audience that was 87% African American and 75% female.
On its surface, The Best Man Holiday is successful black men in expensive suits saying I love you and praying to God. Taye Diggs plays Harper, a best-selling author and NYU professor who has fallen on hard times. (In the first film, set in 1999, he's just about to become a famous writer, thanks to Oprah.) His friends are now accomplished football stars, marketers, headmasters, and powerful TV executives. There are cameos by a Token White Boyfriend who spends his winters skiing in Vermont. The film's characters are summoned at the start to spend a week celebrating Christmas as a family. When the cast convenes at Morris Chestnut's mansion for the holidays, everyone laughs and talks about blowjobs. The screen becomes littered with gorgeous topless men. Later, a sex montage is tenderly scored by Nat King Cole's loin-numbing "The Christmas Song"; you can't win them all.
Unfortunately, the majority of the film's comedy lies in its first half. People eat, drink, and are caught interacting one-on-one in easily misread moment after easily misread moment. The film is happy until it is sad. Very, very sad. Everyone cries. The characters cry. The audience cries. I cried watching Monica Calhoun lose herself in a rendition of "O Holy Night," with which my theater audience of hundreds sang along on opening day. There are plot twists and complications and adversity, throughout which the thrust of the remains firm: family can cure all.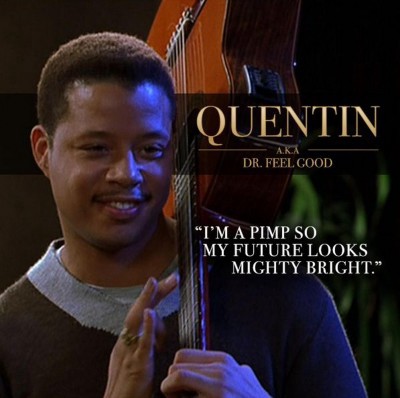 Or at least certain family members can. The women of The Best Man Holiday fare much worse than their male counterparts. There's the exceptional chef, whose skills have no apparent bearing on the financial health of her existence. Another is a housewife who literally cannot rest until two primary male characters settle their differences. Yet another woman is a former stripper whose history, blown up on YouTube, costs her husband a $2-million endorsement for the school they run. There is a sex-crazed "Real Housewife of Westchester" who is chastised for her voraciousness by the film's Lothario, Terrence Howard.
Nia Long plays the sole powerful woman, whose boyfriend at one point states he loves the whole "strong, independent, Olivia Pope thing," but feels as though sometimes she doesn't need him. "I don't," she says. It is phenomenal, until her tough exterior is branded a weakness by the others. (Eventually, she realizes… that she loves him!)
Taye Diggs's character, the titular best man, is consistently unbearable. He is reduced to an anxious, desperate schemer. His best scenes involve interacting with his shrewd literary agent. Unsurprisingly, the agent is exasperated by Diggs's lack of social media presence and his new, complicated manuscript. "People want 140 characters — not 140 characters."
The film's superhero arrives in the form of our host Morris Chestnut, as the gridiron star Lance, for whom God, family, and football reign supreme. There is virtually nothing the beautiful family man can't do. In some ways, it is an accomplishment for Lee that Lance's invincibility becomes insufferable only within the last 20 minutes of the film, where Chestnut miraculously delivers a baby. A breech baby. In an SUV. With his bare hands. In a snowstorm. In traffic. On the day of a funeral. In space. Fighting dinosaurs. Making waffles. For God.
It's another episode of Whose Black Film Is It Anyway? In this case, the movie belongs to an audience that has traditionally turned out in droves to see Christian-themed, family-oriented depictions of black life. And yet there is no denying the relative media-based isolation of ventures such as The Best Man Holiday, specifically with regard to music and television. In 1999, The Best Man soundtrack had The Roots, Maxwell, Lauryn Hill, Eric Benet, Meshell Ndegeocello, Ginuwine, and Tyrese. This year's soundtrack features R. Kelly doing "Christmas I'll Be Steppin'" and Mary J. Blige with the equally unmemorable "This Christmas." Within the film, the musical high point occurs while watching the male cast members lip-sync New Edition's "Can You Stand The Rain," released 25 years ago. No surprise that 63% of audience members this weekend were also over 35.
The Best Man stemmed from a sitcom era that yielded "Living Single" and "A Different World," sketch-comedy as diverse and influential as "In Living Color" (hi, current iteration of "SNL"!). It preceded the year of Love & Basketball. It followed the year of Rush Hour, He Got Game, Beloved, Bulworth, Dr. Doolittle, Enemy of the State, and yes, Woo and I Got the Hookup.
It is worthwhile comparing the differences in era. I Got the Hookup — made for about six dollars, produced and written by and starring Master P, was released in 655 theaters. This year's The Inevitable Defeat of Mister and Pete — directed by George Tillman Jr., who produced the Barbershop franchise hits of 2002 to 2005 — played in 147. The best black film I saw this year, Gimme the Loot (which won the Grand Jury Prize at last year's SXSW) was released in 10 theaters. The highly acclaimed Mother of George? In eight. When the black films with the widest release are ones about slavery, servitude, and the slaughter of black men, it is not a renaissance we are experiencing — it is resignation.
This all-or-nothing approach is accompanied by another classic variety of commercial consolidation. Kevin Hart, comedian and reality star, appeared in no fewer than three of the trailers before the showing of The Best Man Holiday.
When critically acclaimed black independent films are squeezed deep into the margins, wide release black comedy-dramas are forced to serve as the middle ground between them and the biopics and period pieces. It's a lot of pressure, and the compromise appears to be stark binary choices in film fare. That's how we get The Best Man Holiday. What new black comedy-dramas may need isn't the next Spike Lee or Tyler Perry, but the next Yvette Lee Bowser or Debbie Allen, people perhaps somewhat more willing to create an authentic dialogue with their art from start to finish instead of a sermon at their audience or its pocketbooks.
Rahawa Haile is a Brooklyn-based writer. You can find her on Twitter.