Younger People Eat Differently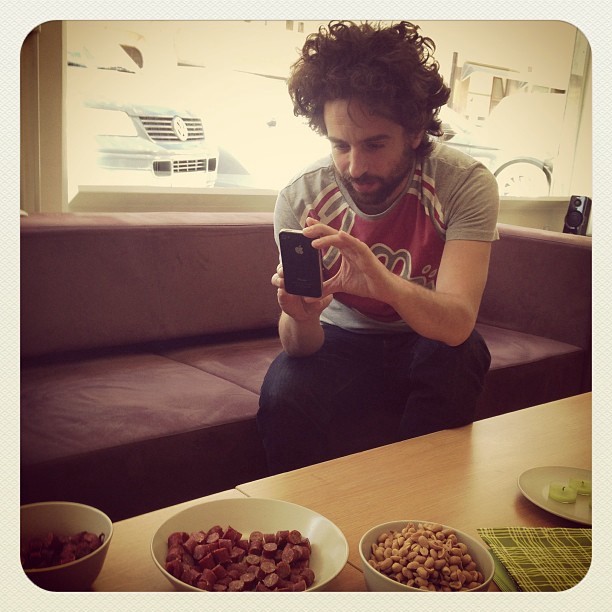 "They tend to travel in groups, eat late in the evening and can lend restaurants a cool cachet, attracting more patrons of all ages…. Restaurants say these diners not only are very demanding about the food, they want to know the story behind what's on a plate and are lured by rarefied experiences. Often they want something seemingly elusive to brag about on Twitter and Instagram…. These consumers grew up immersed in restaurant TV shows and celebrity-chef culture. Attention to organic food and labeling that promotes where food comes from became mainstream during their childhoods."
 — You know what I haven't seen yet about millennials? A story on how they take a shit. (It probably involves Facebook and expressing feelings about how no one else has ever taken a shit before them.) Other than that I think I've probably learned all that I need to.
Photo by thejanner