Austin Has Changed A Lot Since My Last High-Profile Appearance Here In 2012
by Awl Staff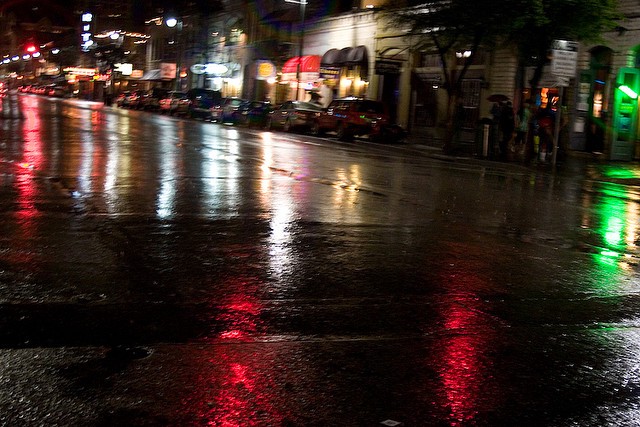 It's awesome to be back in Austin, again. And while this certainly isn't my first appearance on a popular #SxSW panel, things do feel different this time.
When I was first invited to Austin to speak at South+Southwest, I didn't even have an iPhone. And that's not to question my role as an Early Adopter, it is just to point out that the iPhone had yet to go on the market. It was quite a long time ago! (But not so long ago that I've noticeably aged in either my interests or appearance.) Why, we didn't even have Yelp! back then. As a common joke among SxSW insiders goes, "I've been coming to Austin so long that I was here before the first time The Strokes broke up because nobody bought their new record." If any of you from The Strokes are reading this, as you might be, just know that it's all in fun.
That's what SxSW is all about, to me: fun. But it's not the kind of fun so many South by SW "n00bs" seek out. It is the kind of fun that comes from working hard and networking harder. Of course there are parties and hotel sex and goodie bags and secret concerts — those of us blessed enough to attend still remember the exclusive delight of 2006's Flaming Lips set — but all of that serves a higher purpose: the advancement of our careers and the technology or media we market at these events.
Few can forget the appearance of Twitter in 2007. And for the length of that year's SX-S.W., at least, we finally had our own personal network of connections all but unknown to those who were unable to "get to Austin" that year.
Today, South-Southwest is the biggest media-film-technology conference around, and one of the few with so many musical acts to perform for the attendees.
Austin, too, has grown up. Once the kind of backwater you would avoid if you knew better, the little town has become a city in its own right. A service sector known mostly for casual-dining chains and unhygienic BBQ joints is finally ready to deliver quality food and drink to the New Yorkers and Californians who bring so much to this sleepy Texan cowtown. Just since last year, I have noticed a real upswing on Yelp! in the Asian Fusion and vegan brunch categories. It is not exaggerating to say that back in 2006, when all of this started, there were perhaps two decent restaurants in Austin — and here I mean, obviously, "decent for the South."
In a very real sense, however, Austin is becoming more than just a Southern town with its legacy of slavery and ignorance. Through the kind of media-is-the-message synchronicity we've long championed at SouthxSouthWest, it's as if the "West" part of the festival's name has become a kind of reality. Just last night, after the Depeche Mode showcase with a very phat guest spot by "Fiddy," I found myself with a beautiful girl who had nearly the same badges as I wore. We slipped into a bar that could have been right out of a Western cowboy video game, and I joined the crowd by ordering a local favorite, the Pabst Blue Ribbon regional beer in its own can.
"This is a new thing," I said to her. She looked up from a text and said, "Sometimes I think Austin is just a theme park made for people like you."
"Like us, you mean."
Well, I do not want this to turn into an episode of the hip show "HBO Girls," so I will leave off this "twit-patch" (meaning, a dispatch from someone who has been on Twitter a long time) with the one thing we are all thinking but feel bad about saying:
WHAT IS UP WITH THE STUPID RAIN??
I'm sorry, rain? We do not spend six grand to fly to the middle of nowhere and then have rain.
It's impossible to find a taxi, and of course they don't even have subways here. Sorry I forgot my SUV with the cow horns on the hood, but I did come here on an airplane, maybe you've heard of them in Willie Nelson songs or whatever.
Sou-SouWest is still pretty killer and the restaurants and service people have really stepped up since I began coming here, but the rain is bullshit.
Photo by pimginc.